1st National Biomedical Engineering Conference (NBEC 2021)
9-10 November 2021
Virtual Conference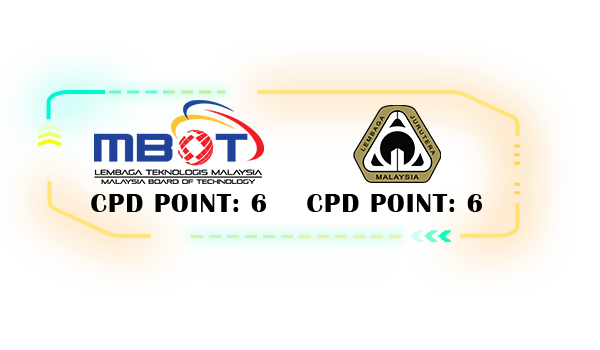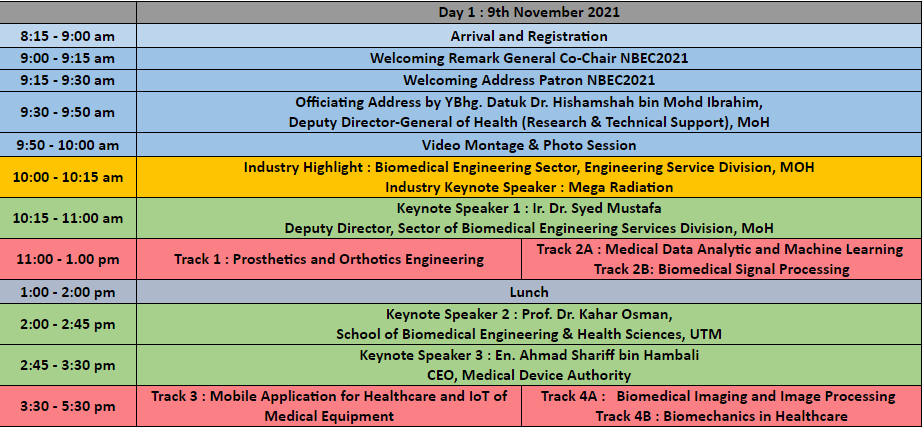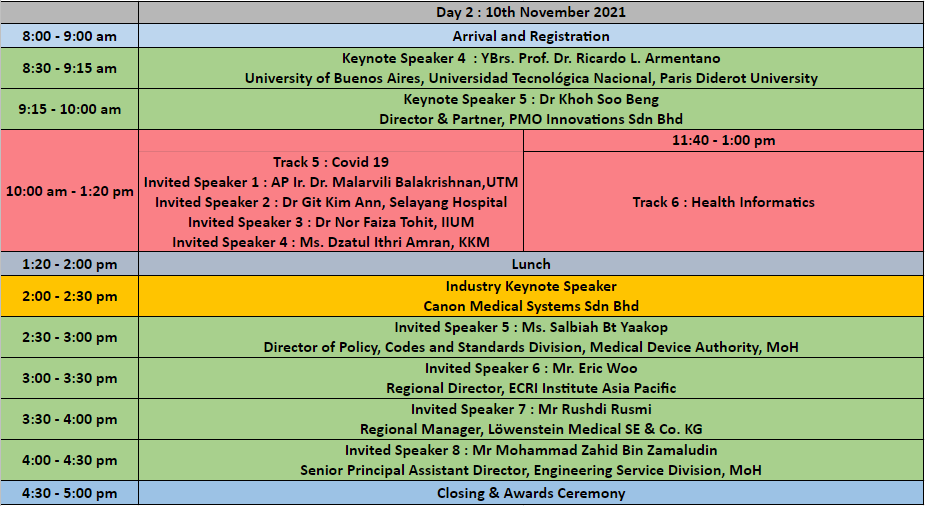 The programme book can be downloaded here
The full program book and e-Proceedings of the conference can also be downloaded from this link:
NBEC2021 Final Full Program Book
Please be informed that the e-Proceedings is still under development and will be uploaded in the Google Drive folder once completed.
**All times listed here are in GMT+8 (Malaysia, Singapore, The Philippines).
Guidelines for Online Presentation
Please note that NBEC2021 enforces a "no show" policy. Presenter MUST present their papers at the conference. Paper with no-show presenter will NOT be submitted to IEEEXplore.
The Guidelines for Online Presentation for NBEC2021 are as follows;
1) Each presenter will be given 15 minutes for the presentation and 5 minutes for Q&A. Make sure to adhere to the 15-minutes time limit. This is necessary to ensure that all the parallel sessions run smoothly.
2) All presentations must be in English.
3) During the event, please enter your session room at least 5 minutes before the scheduled start of the session or as soon as the session becomes LIVE, whichever comes first.
4) Fill in the attendance form which will be provided to you during the event.
5) Kindly click the raise hand emoji when the Session Chair call your name.
6) During the presentation, please turn-on your microphone and camera and share your slide to the audience. An external and good headset with mic is recommended to avoid echo.
7) All information on the slides must be clearly presented.
8) Please make sure you answer all the questions during Q&A session.
9) Please fill in the evaluation form at the end of your presentation with the link provided to you through the event direct message feed by the secretariat. Your E-Certificate will be emailed after the conference.
Email nbec.tech@gmail.com