1st National Biomedical Engineering Conference (NBEC 2021)
9-10 November 2021
Virtual Conference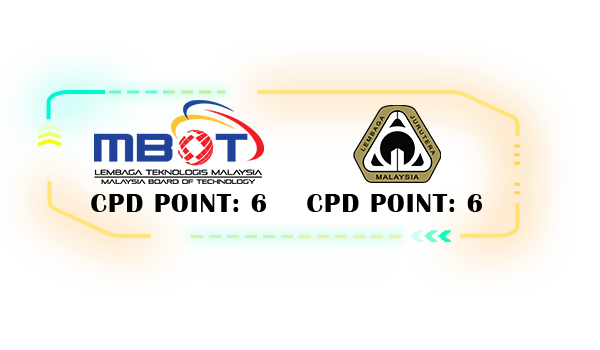 COVID 19 PANDEMIC SPECIAL SESSION INVITED SPEAKER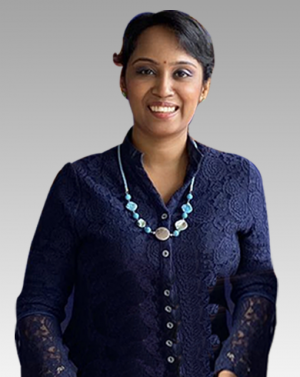 ASSOCIATE PROFESSOR IR. DR. MALARVILI BALAKRISHNAN
Senior Lecturer, Universiti Teknologi Malaysia
Title: On Analyzing Capnogram as a Novel Method for Screening COVID-19: Testing strategy for post COVID-19 Vaccination
Synopsis
In December, 2019, the novel coronavirus disease (COVID-19) emerged in Wuhan city, China and rapidly spread in the remaining parts of China and in other countries around the globe. COVID-19 was declared to be caused by severe acute respiratory syndrome coronavirus 2 (SARS-CoV-2)infection.There is no specific clinical features for this infectious disease.Therefore, current diagnosis is based on clinical symptoms, laboratory tests,real-time Reverse Transcription Polymerase Chain Reaction (RT-PCR) test, and Chest CT imaging. Although,the real-time RT-PCR test is considered as the gold standard method for the diagnosis of SARS-CoV-2 infection, this test presents some limitations which may lead to the delay in detecting the disease. Accurate, non-invasive and easy to use tools  are on high demand for rapid and timely diagnosis of the disease. Since fever is a common symptom in COVID-19 patients, non-contact infrared thermometers have been used extensively to measure the body temperature rapidly and non-invasively as an early diagnostic tool. However, this approach could be misleading and may affect the effectiveness of SARS-CoV-2 detection. Therefore, we propose to use features from respired carbon dioxide(CO2 ) as an early screening tool for SARS-CoV-2 infection in addition to the thermometers. Our preliminary result proves that it has the ability of classifying different respiratory conditions namely asthma, COPD and Covid-19 based on CO2 features. Adding an amalgamation of more covid data from all category (CAT1-5) while developing this system will provide a breakthrough in understanding COVID-19. Hence, the viability of the claimed features while developing the proposed system should be verified in future work.
Biography
Associate Professor Ir. Dr. Malarvili BalaKrishnan have acquired more than 15 years of experience in the academics as well as involvements in the biomedical industry. She received both the B. Eng and M. Eng (Biomedical Signal Processing) from Universiti Teknologi of Malaysia at Johor, Malaysia. She then obtained Doctor of Philosophy (Medical Sciences Engineering) from The University of Queensland, Queensland, Australia in 2008. Currently, she is attached to School of Biomedical and Health Sciences Engineering, Universiti Teknologi of Malaysia. She founded Biosignal Processing Research Group (BSP-RG) in 2010 within the faculty to champion the research, development and commercialization of Biomedical Instrumentation. Dr. Malarvili is actively involved in research related to medical monitoring devices that focuses on detection of neonatal seizure, sudden cardiac death, implantable cardiac defibrillator receiver screening tool, fetal heart rate monitoring, asthma severity monitoring and many more. One particular project (device) titled "Respiratory CO2 Measurement for Monitoring Severity of Asthma" is under commercialization process in local market. To date, she has published more than 100 papers where 35 of them are scopus indexed and 20 of them are indexed with Q1/Q2 impact factor. She also received 5 international awards, 12 national awards and many more appreciation certificates. In addition, she has chaired sessions as chair person in prestigious conference, editorial board member and technical reviewer by IEEE, EMBS and medical society. She was recently selected for an 'Outstanding Woman in Health and Medical Sciences' award at the 4th Venus International Women Awards – VIWA 2019, Chennai, India.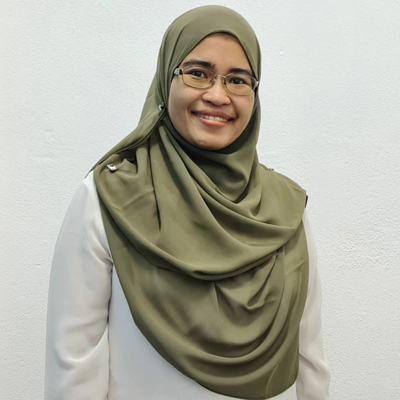 DR. NOR FAIZA BINTI MOHD. TOHIT
ASSISTANT PROFESSOR (MD, MPH, DrPH) Public Health Medicine Specialist, Department of Community Medicine, Kulliyyah of Medicine, International Islamic University Malaysia, Kuantan Campus
Title: Strengthening Community Social Resilience In The Combat Against Covid-19 Through Community-Centred Approaches
Synopsis
The pandemic has been with us for approximately 2 years, and it does not seem to end anytime soon. The government has carried out various measures in managing the pandemic. It involves multiprong-approaches that include health interventions, managing economic crisis, and psychosocial encounters. The pandemic is likely to have long-lasting consequences for everyone. It has exposed community engagement and community empowerment as important components of health emergency preparedness and response to COVID-19. Community participation approaches can be translated into action during the pandemic through empowering community members, mobilizing resources, and strengthening the ownership among the local community to ensure effective advocacy, proper networking, and dissemination of information and, subsequently, actions at the level of the community.
Biography
Nor Faiza Mohd. Tohit, MD, MPH, DrPH is a Public Health Medicine Specialist, currently holds the post of Asst. Professor in Department of Community Medicine, International Islamic University Malaysia (IIUM), Kuantan, Pahang. She was conferred Doctor of Public Health in 2018 from University Putra Malaysia (UPM), her Master of Public Health (MPH) in 2015 from University Putra Malaysia (UPM), and her Doctor of Medicine (MD) from Universiti Malaysia Sarawak (UNIMAS) in 2006.
Prior to serving IIUM, she served as a medical officer in various government hospitals and in private medical practice. She has worked with a wide array of government and non-government agencies related to public health.
During this pandemic, she has been actively involved in the vaccination process, case management and crisis management. Her focus during this pandemic is on community engagement and empowerment. In the early onset of the pandemic, she has worked tirelessly to spread awareness on Covid-19. Subsequently, as the pandemic continues, together with her team, they have set up psychosocial support for the community. Driven by the motto "We rise by lifting others", she is actively involved in various charity works especially towards those who are severely affected by the pandemic.
She has co-authored several books, published peer-reviewed articles and written health related articles for public. Besides, she has extensive experience as a speaker in public health topics to audience of various age groups.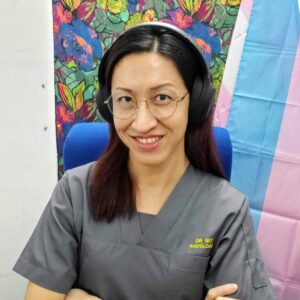 DR GIT KIM ANN
Radiologist and Certified Imaging Informatics Professional, Selayang Hospital
Title: Biomedical Imaging in Covid-19: The Role of AI
Synopsis
Covid-19 infection results in a characteristic appearance on chest imaging such as radiographs and computed tomography (CT) scans. Initial excitement about the use of deep learning for diagnosis in lieu of a PCR test has been superseded by more meaningful applications such as guidance of clinical management and prognostication. This brief talk will cover the natural history of Covid-19 infection, the radio-pathological correlation on the relevant imaging modalities (radiographs and CTs), some basic informatics and deep learning related to these modalities, challenges and potential roles that AI might play at present and in the future with regards to Covid-19.
Biography
Dr Git graduated with a Doctor of Medicine degree from Universiti Putra Malaysia in 2005, a Master of Medicine (Radiology) degree from Universiti Sains Malaysia in 2013, and following an attachment at Mayo Clinic, obtained certification as an Imaging Informatics Professional from the American Board of Imaging Informatics in 2019. Dr Git was the Society for Imaging Informatics in Medicine (SiiM)'s inaugural Global Exchange Participant and winner of the 2019 SiiM Innovation Challenge for a project aimed at automated organ classification on ultrasound. Dr Git was the Gold Medallist for the Dr Wu-Lien Teh Young Investigator's Award during the 13TH National Conference of Clinical Research 2020 for work on AI-assisted detection of Covid-19 pneumonia on chest radiographs. With interests which include medical imaging informatics and artificial intelligence, Dr Git focuses on practical applications to improve radiology workflows using an agile approach, developing open-source software which are currently being used by both local and international healthcare institutions. Primarily a clinical radiologist, Dr Git also participates in tutoring the next generation of radiologists as well as advocating for diversity and inclusiveness.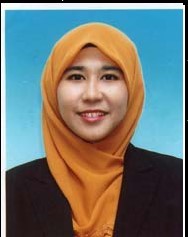 DZATUL ITHRI BINTI AMRAN
Engineer, Engineering Services Division Ministry of Health Malaysia
Title: Preparing and Managing the Support Services in COVID-19 Facilities – the PKRC Bersepadu MAEPS 2.0 experience
Synopsis
The increase in cases of COVID-19 patients in Malaysia requires the government to open several quarantine stations (QS) in additional of the capacity of existing hospitals to treat and quarantine COVID-19 patients. Pusat Kuarantin dan Rawatan COVID-19 Bersepadu MAEPS 2.0 (PKRCB MAEPS 2.0) is the largest quarantine station in Malaysia that can accommodate up to 10 000 patients at one particular time. Located at MAEPS, Serdang, it was officially operated since 9 December 2021 involving 7 halls – Hall A, B, C, D1, DG, E and F.  In line with the needs of clinical services, support services are also one of the necessary services in PKRCB MAEPS 2.0. These support services include clinical waste management, provision of clean linen and laundry as well as cleaning services especially in the Red Zone area which is categorized as a highly infected area. These specialized services are implemented by experienced companies appointed by the MOH. However, several requirements and process flow need to be provided by taking into account the element of infection control to avoid cross-infection among support service staff and users. Providing and managing the needs of support services at this mega quarantine station is a challenging task. Organized planning and flexible SOPs need to be in place to ensure the delivery of support services is the best while taking measures to reduce the risk of infection to service operators. Hopefully, experience shared in this session will add value in the management of current and future quarantine station.
Biography
Ms. Dzatul Ithri Amran obtained a B.Eng. (Hons) Electronic & Computer Engineering (UNIMAS, 2004) and M.Sc. in Biomedical Engineering (UTM, 2017) and also a Certified Healthcare Facility Manager (CHFM) (IIUM, 2019). She has worked as an Electronic/Biomedical Engineer at Ministry of Health Malaysia with 15 years' experience in Hospital Support Services (HSS) and biomedical equipment maintenance management at healthcare facilities. She is currently a Secretary General of Biomedical Engineering Association of Malaysia (BEAM). During the COVID-19 pandemic, she was actively involved in the task force on preparing and managing the support services at Low Risk COVID-19 Centres (LRCC/PKRC) and other Quarantine Stations such as PKRC MAEPS 1.0, PKRC Bersepadu MAEPS 2.0, Makeshift Treatment Centre Penjara Pokok Sena, ATM Field Hospitals, Quarantine Stations Malbatt Village and other quarantine stations in Malaysia.
Email nbec.tech@gmail.com