1st National Biomedical Engineering Conference (NBEC 2021)
9-10 November 2021
Virtual Conference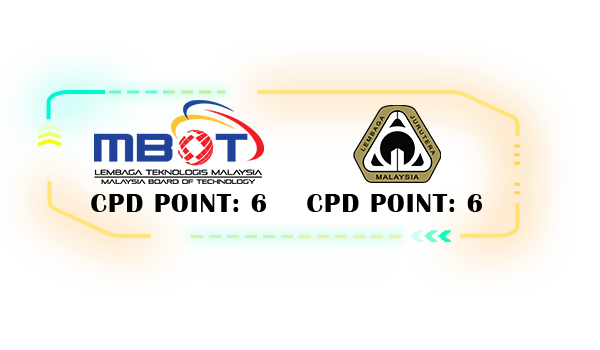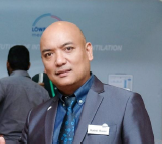 MR. RUSHDI RUSMI
Regional Manager, Löwenstein Medical SE & Co. KG
TITLE: MODERN MECHANICAL VENTILATION
Advances in microprocessor technology have resulted in increasing sophistication of mechanical ventilators. The other side of the sword of sophistication is complexity. The array of modes and features of mechanical ventilators challenges even the most dedicated clinician to keep current update. This presentation reviews the new measurement technics, functions and modes of ventilation that have recently been introduced and are currently available. These include dual-control modes of ventilation (volume-assured pressure support, pressure augmentation, volume support, autoflow, adaptive pressure ventilation, pressure-regulated volume control, variable pressure control, and variable pressure support), AutoMode, adaptive support ventilation, and automatic tube compensation. The availability, terminology, operation, pitfalls, and literature regarding each technique are discussed.
Biography
Rushdi Rusmi from University of Hertfordshire started his carrier at Hospital Kuala Lumpur in 1997 under Radicare (M) Sdn Bhd. 12 years with Radicare, he enrolled many stages in his career as Radiation Protection Officer, Operation Manager in Selayang Hospital for 3 years managing all support services and then back to HQ in 2007 as Regional Manager within territory of Radicare hospitals for Biomedical Engineering and finally resigned on 2008 as Acting General Manager.
Pharmaniaga Berhad offer new opportunity to him as Business Development Manager to leverage their division of Non-Drug business reporting to Business Development Director. Exploring the world of medical devices to seek opportunity for Malaysian market.
Now, Lowenstein Medical expending their market to ASEAN with him as Regional Manager supporting sales, technical and clinical for ventilation and anesthesia ranges of products. Installation of Ventilators in Australia and even servicing of Anesthesia machine in Korea are now his routine. Covid19 pandemic keep him occupied with voluntary services and helping Malaysia with ICUs and Turbine Ventilator.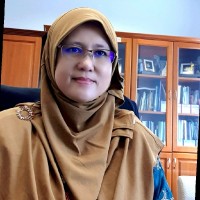 MS. SALBIAH YAAKOP
Director of Policy, Codes and Standards Division, Medical Device Authority, Ministry of Health Malaysia
TITLE: MEDICAL DEVICE REGULATORY SYSTEM AND INITIATIVES TO ADDRESS COVID-19 EMERGENCY SITUATION.
This paper explains how medical devices are regulated in Malaysia, its alignment to international practices, and efforts to ensure timely access of safe medical devices within the emergency COVID-19 situation.
Biography
Ms Salbiah Yaakop is currently attached with the Medical Device Authority, Ministry of Health Malaysia, as the Director of Policy, Codes and Standards Division. Here, her main functions are development of regulatory documents, policies, guidance documents, guidelines, managing international affairs and inter-agency agenda, industry assistance, events and specific projects; performing registration and licensing evaluations and verifications; and giving trainings and consultancy. She often represents MDA in other government and non-government meetings and programs and initiatives.
She is currently the AHWP/GHWP TC Chair, AHWP/GHWP WG 8 Chair on Standards for Medical Devices, Convenor for ISO/TC 210/WG 7 on Good Engineering Maintenance Management, and Chairperson of various Guidance Document Development Committees in Medical Device Authority. She is also a member of various Industry Standards Committees, Technical Committees and Working Groups related to medical devices in the national standards system. Prior to her current field of work, she has almost 10 years of working experience in the automotive industry, working in the fields of mechanical, industrial and process engineering, and procurement. Ms Salbiah Yaakop graduated with a BSc in Biomedical Engineering from Marquette University, USA. In total, she has more than 28 years of working experience.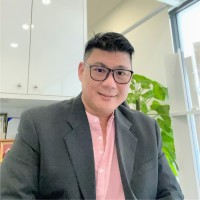 MR. ERIC WOO
Regional Director, ECRI Institute Asia Pacific
TITLE: CHALLENGES OF DESIGN, INTEROPERABILITY TO TELEMEDICINE
Eric Woo
ECRI Asia Pacific, Malaysia
Abstract.

Telehealth refers to a broad scope of remote healthcare services whereas telemedicine is narrower in scope and is typically associated with direct clinical services. Telemedicine leverages on the healthcare provider's interoperable system in providing consultation/services to patients without the need of physical interaction. This presentation provides a perspective of the importance in managing risk associated with the system and processes that may impact the quality and safety of care provided through telemedicine. In the pursue of great possibilities with telemedicine, the journey towards success is mounted with various challenges. This discussion can include the readiness or consistency of current system interoperability, design of the system, process improvement including liability mitigation, technical skills of relevant stakeholders involved, patient acceptance, regulatory compliance, cybersecurity prevention, etc. In summary, concerns and unknowns persist in the complicated network systems and challenging the effectiveness and efficacy of interoperability, telemedicine requiring other services of care must be carefully reviewed.
Biography
Eric Woo joined ECRI Institute in February 2015 as a Regional Director. He is responsible for the business development activities of ECRI Institute in the Asia Pacific region and operational management of the regional office. Before joining ECRI Institute in 2015, Mr. Woo was the Chief Operating Officer of a private hospital for sports injuries and stem cell technology.
His notable contribution as the Chief Operating Officer includes the development of hospital best practice, development of a complete new Radiology department and development of a research and development arm for the innovation of stem cell technology for musculoskeletal treatment. He was also engaged in Malaysia as part of the panel representative from private healthcare system for innovation research and development. He was also involved in many round-table discussions initiated by the Ministry of Health and Ministry of Science Innovation and Technology Malaysia for the guideline development for stem cell technology.
His 20 years of experience in the healthcare industries includes serving as Regional Manager, Country Manager and Product Manager of several medical devices and implant organization. He was heavily involved in many new hospital projects from planning to final commissioning of equipment, some notable project such as Prince Court Medical Centre (227 bed), Sunway Medical Centre (358 bed), Putrajaya Hospital (430 bed). New healthcare services concept was also proposed to both private and government institution in 2005; privatization of Central Sterile Supply Department (CSSD).
Mr. Woo has successfully introduced Functional Endoscopic Sinus Surgery (FESS) procedure in Malaysia which has become the gold standard procedure for Sinus surgery today. He also introduced the use of advance electro surgery system for bariatric and gynaecology procedures. Many of his training program focuses on equipment usage, safety and procedural techniques. Mr. Woo has also been involved in designing and delivering training programs on strategic management, strategic thinking, strategic planning & implementation, leadership & innovation. He also conducted numerous cadaveric workshops for surgeons to stay educated on cutting-edge technology and surgical procedures. He is a frequently invited speaker in wide range of health technology-related topics for health conferences in Malaysia, Singapore, Taiwan, Indonesia, Thailand and Pakistan.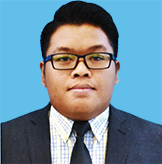 MR. MOHAMMAD ZAHID BIN ZAMALUDIN
Senior Principal Assistant Director, Engineering Service Division, Ministry of Health
TITLE: MEET: THE CHALLENGES OF FURNISHING OUR HEALTHCARE FACILITY ON A LARGE SCALE
Outfitting healthcare facilities with the right medical equipment are imperative to the success of its service delivery. Medical professionals rely on the tools available to make inform diagnostic and therapeutic decisions. Therefore, Ministry of Health always set out to provide the latest medical devices in line with Malaysia sustainable development goal towards providing good health and wellbeing in the country. In 2014, a program called Medical Equipment Enhancement Tenure (MEET) was initiated to furnish medical equipment in Ministry of Health primary healthcare facilities such as health and dental clinics. The aim of the program is to fulfil the needs for medical equipment of each facility according to its norm and provide maintenance services during the device's lifespan. The program has its own unique challenges due to the sheer number of facility and equipment involved. To ensure its being successfully implemented, careful planning has to be made and the government must be ready to pivot and implement new ways of managing equipment lifecycle.
Biography
Mr Mohammad Zahid bin Zamaludin is an electronic biomedical engineer currently working in Ministry of Health. He holds 2 master's degree: MEng. in Electronic Engineering from University of Hull, United Kingdom and MEng. in Biomedical Engineering from Universiti Malaya, Kuala Lumpur. In Ministry of Health, he was involved in various project regarding medical equipment lifecycle such as planning, procuring, testing & commissioning, operation & maintenance, and disposal. Currently, he oversees the development of a national program to equip and maintain medical equipment in primary healthcare facilities under Ministry of Health.
He is also involved in Biomedical Engineering Association Malaysia (BEAM) as an active member from 2009. He represented the organization in Technical Committee on Code of Practice of Active Medical Devices and Low-Voltage Electrical Equipment/System for Healthcare Facilities (TC-10) under Department of Standards Malaysia.  Through TC10, he contributed to develop and publish various Malaysia Standard such as MS 2058: CODE OF PRACTICE FOR GOOD ENGINEERING MAINTENANCE MANAGEMENT OF ACTIVE MEDICAL DEVICES.
Email nbec.tech@gmail.com