1st National Biomedical Engineering Conference (NBEC 2021)
9-10 November 2021
Virtual Conference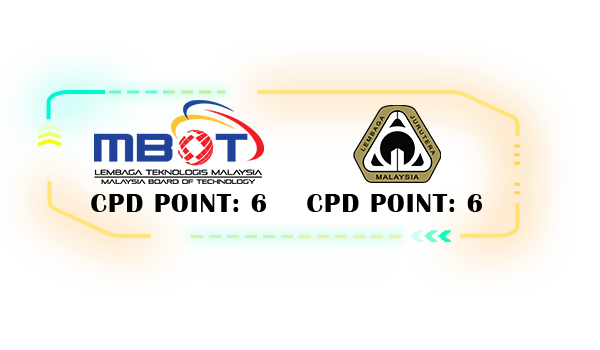 EARLY BIRD REGISTRATION RATE (
until 13th September 2021

)
AUTHOR

IEEE MEMBER/MoH STAFF/ FTIR STAFF
NON – MEMBER
IEEE STUDENT MEMBER / FTIR STUDENT/MoH STUDENT
STUDENT NON – IEEE MEMBER

RM800 (USD200)

RM1000 (USD250)

RM400 (USD100)

RM650 (USD170)

NON – PRESENTER

IEEE MEMBER/MoH STAFF/ FTIR
NON – MEMBER

IEEE STUDENT MEMBER / FTIR STUDENT/MoH STUDENT

STUDENT NON – IEEE MEMBER

RM400 (USD100)

RM600 (USD150)

RM100 (USD25)

RM200 (USD50)
NORMAL REGISTRATION RATE (
until 11th October 2021

)
AUTHOR

IEEE MEMBER/MoH STAFF/ FTIR STAFF
NON – MEMBER
IEEE STUDENT MEMBER / FTIR STUDENT/MoH STUDENT
STUDENT NON – IEEE MEMBER

RM950 (USD240)

RM1150 (USD290)

RM550 (USD140)

RM800 (USD200)

NON – PRESENTER

IEEE MEMBER / MoH STAFF
NON – MEMBER
IEEE STUDENT MEMBER
STUDENT NON – IEEE MEMBER

RM400 (USD100)

RM600 (USD150)

RM100 (USD25)

RM200 (USD50)
TERMS AND CONDITION
In order to participate in the activities of NBEC 2021, at least one author of each paper must register for the conference. Each additional page will incur an additional fee of USD40 per page. Payments of conference registration fees must be made by 11th October 2021.
ITEMS INCLUDED IN THE CONFERENCE REGISTRATION FEE (NORMAL/EARLY BIRD) Conference registration fee (Normal/Early Bird) includes admission to all tutorials and technical sessions.
EARLY REGISTRATION (EARLY BIRD) Authors who make their payment by 13th September 2021 will benefit from the Early Bird Registration rate.
STUDENT RATES Participants are eligible for student rate if he/she is a full-time undergraduate or postgraduate student. Students must email the scanned copy of their 'Student Identification Card' to nbec.tech@gmail.com.
PAYMENT OF REGISTRATION FEES Registration fees are payable using credit cards via the EDAS NBEC 2021 registration website at http://edas.info/N28406
Payments in Ringgit Malaysia can also be made via wire transfer or interbank giro (IBG)/instant transfer or deposit of cheque / bank draft payable to the following:
| | |
| --- | --- |
| Account Name: | ADVANCED TECHNOLOGY SOLUTIONS SDN BHD |
| Account Number: | 8603115364 |
| Bank Name: | CIMB Islamic Bank Berhad |
| Swift Code: | CTBBMYKL |
***Notes for payment made via wire transfer and IBG. Proof of payment/transaction to be emailed to the NBEC 2021 Finance Chair (nbec.tech@gmail.com). Failure to do so may result in delay in confirmation of registration.
APPLICATION FOR TAX INVOICE Applications from institutions or companies for tax invoice to facilitate payments in Ringgit Malaysia equivalent through interbank transfer or local bank draft / cheque are to be emailed to the NBEC2021 Finance Chair (nbec.tech@gmail.com) with details as shown below.
**Please note that Early Bird registration rate is not applicable for payment made by Invoice and Local Order.
1. Name of person/institution/company to whom invoice is to be issued, Address, Contact person and telephone number/email address. Name(s) of participant(s). Paper ID Number ( from EDAS) or Title of accepted paper (if applicable) Upon receipt of the above information, we will issue a tax invoice and email it to the contact person.
NO-SHOW AND ORIGINALITY POLICY
Please take note that NBEC 2021 has a strict policy on "NO-SHOW". The NBEC 2021 has implemented policies to exclude authors who do not present their paper from further distribution of their publication. Therefore, one of the authors or their representatives MUST present the paper at the event.
Email nbec.tech@gmail.com