RRW PROJECT POSTER COMPETITION
3 NOVEMBER 2022
VENUE :
FOYER BATC,
UTM KUALA LUMPUR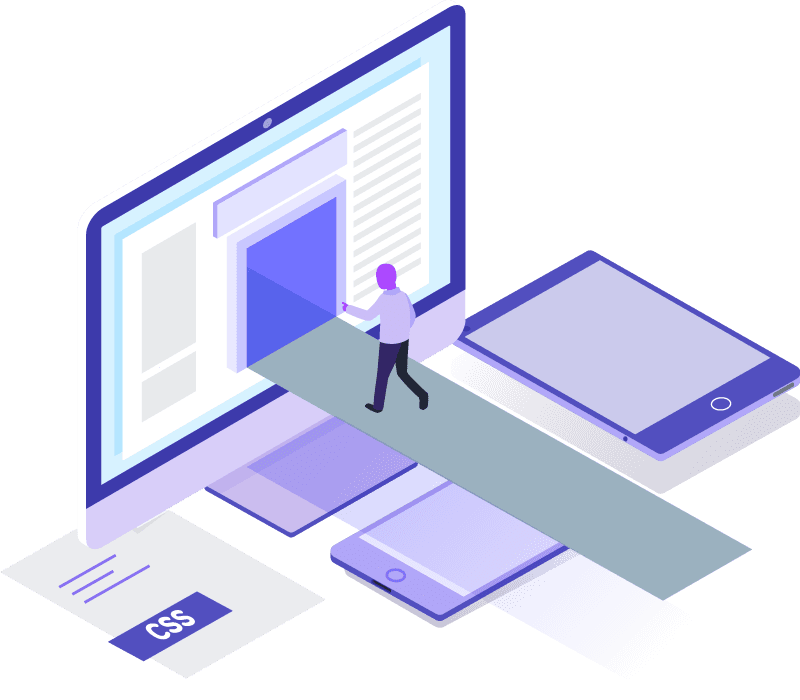 FREE PARTICIPATION
OPEN FOR UNDERGRADUATE AND
MASTER STUDENTS
Win Medals and Certificates !
Gold, Silver, Bronze

POSTER REGISTRATION
14 OCTOBER 2022

POSTER SUBMISSION (ONLINE)

POSTER DISPLAY
2 NOVEMBER – 17 NOVEMBER 2022


POSTER PRESENTATION AND EVALUATION
3 NOVEMBER 2022 (10:00AM – 12:30PM)

POSTGRADUATE PROJECT
A1: Science and Technology
A2: Social Science
UNDERGRADUATE PROJECT
B1: BSc. Industrial Design/Diploma
Open for UTM students
The participation can be either individual or in a group.
All participants are required to submit the  as mentioned in the guideline.
The posters will be evaluated by a special panel appointed by the faculty. The decision of the judges is final.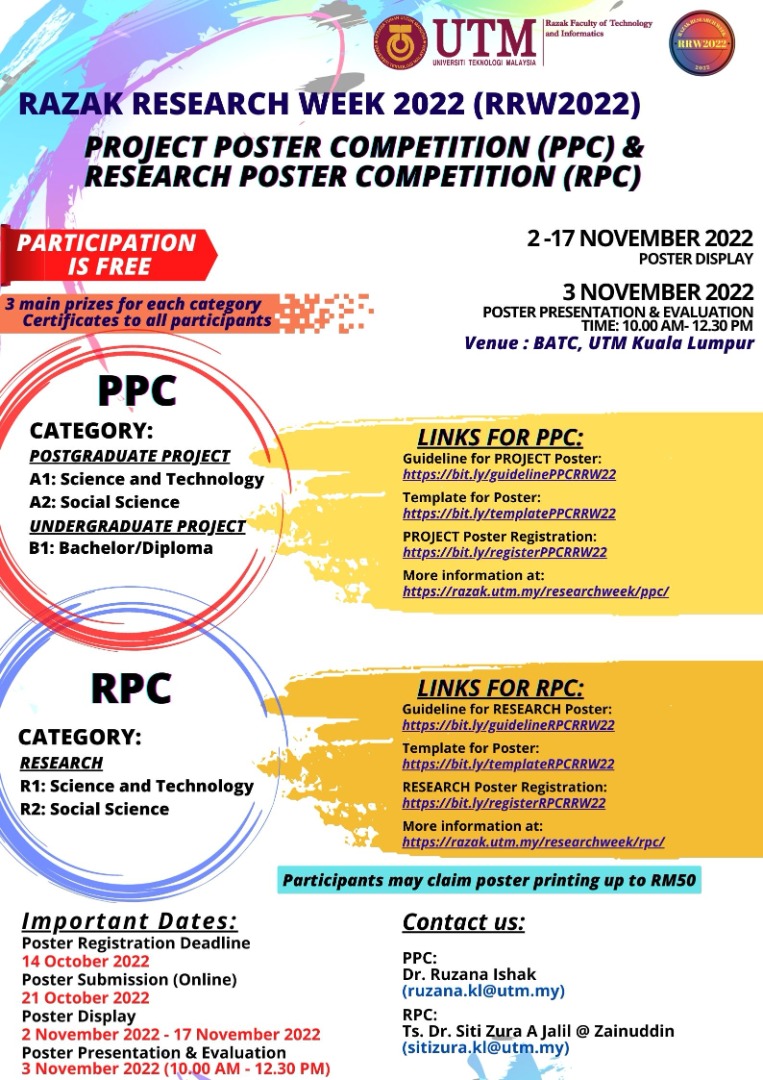 RRW PROJECT POSTER COMPETITION
Razak Faculty of Technology and Informatics
Universiti Teknologi Malaysia Kuala Lumpur
HEAD TASKFORCE : DR RUZANA BINTI ISHAK                    email : ruzana.kl@utm.my
ASSISSTANT :PN. HASLINA BINTI MD. SARKAN                   email: haslinams@utm.my