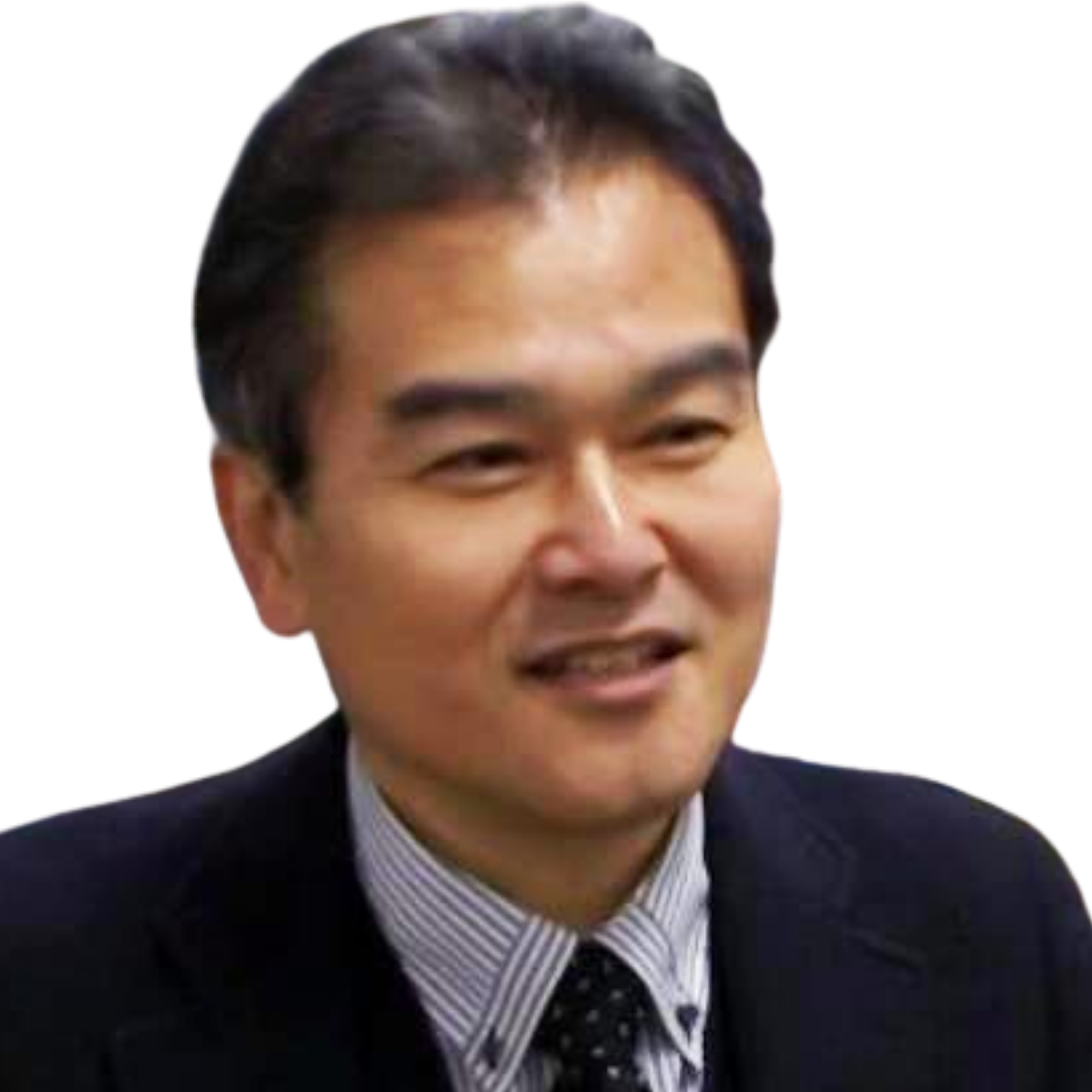 Professor Dr. Yasuyuki Ikegami
Professor, Leader of OTEC Division, Institute of Ocean Energy, Saga University
Biography:
He has done research on the optimization on OTEC system, heat exchanger (the condenser and the evaporator) for Ocean Thermal Energy Converstion (OTEC), and By-product of OTEC for OTEC Laboratory at Saga University for 26 years. Recently, he has been investigating an OTEC system using ammonia/water mixtures as working fluid. He has collaborated on the project with several countries, including the Republic of Palou, India, and Korea. He is special field is in energy conversion engineering, thermodynamic engineering and heat transfer. Other projects include the antifouling of heat exchanger, development of turbine, and control system for OTEC system. Dr. Ikegami has served as a Visiting Professor at Duke University, and Deputy Director at the Institute of Ocean Energy at Saga University. He is the recipient of numerous awards, including the Hatakeyama Award by Japan Society of Mechanical Engineers and the Global 100 Eco-Tech Award. He is a member of several organizations, including the Japan Solar Energy Society, The Heat Transfer Society of Japan, and The Japan Society of Energy and Resources.
Title:
Malaysian Global Leadership in Promoting Achievement of the SDGs, Renewable Energy, and Innovation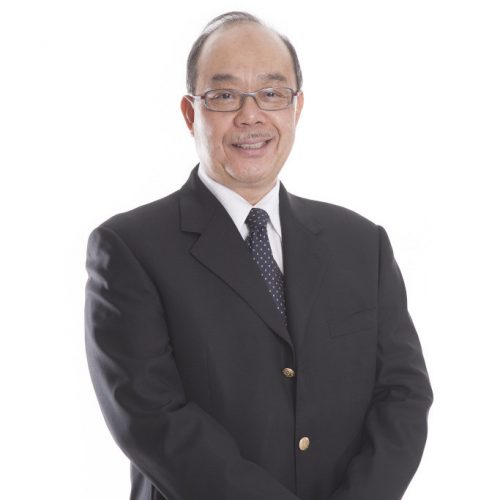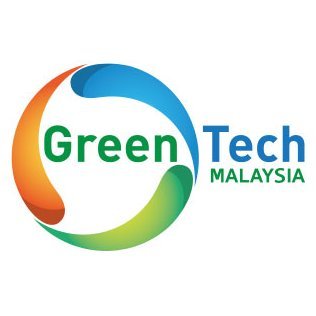 Professor Dato' Ir Dr. Abu Bakar Jaafar
Research Fellow and former Director of UTM Ocean Thermal Energy Centre (UTM OTEC), Universiti Teknologi Malaysia, Malaysia
Chairman of Malaysian Green Technology & Climate Change Centre (MGTC)
Biography:
Dato' Ir Dr Abu Bakar Jaafar is Professor, at Perdana Centre, UTM Razak Faculty of Technology & Informatics as well as the Research Fellow, UTM Ocean Thermal Energy Centre (UTM OTEC), Kuala Lumpur, Malaysia [since 1 August 2013],  and also the Chairman of Malaysian Green Technology & Climate Change Centre (MGCC) [4 Oct 2019-31 May 2022]. Prior to this, he was Elected-Member of UNCLOS Commission on the Limits of the Continental Shelf (1997-2012), UN HQ, New York; Director-General, Department of Environment Malaysia (1990-1995); Principal Assistant Director, Economic Planning Unit, Prime Minister's Department (1985);East-West Grantee, Environment & Policy Institute, Honolulu, HI (1980-84); Principal Assistant Director (Water Quality), Department of Environment Malaysia (1976-80);Staff Engineer, US EPA Industrial-Environmental Research Laboratory, Cincinnati, Ohio (1975); Factories & Machinery Inspector Malaysia (1973-74). Not until he founded the UTM Ocean Thermal Energy Centre in 2013, he has been actively pursuing the commercialisation of OTEC Technology for the production of hydrogen and other OTEC spinoffs, including mineral water and high value marine produce, and has secured over RM21 million of R&D grants to enhance the existing technology for the period 2020-24. He is an engineer by profession, an environmental scientist by specialisation, and a maritime expert by current preoccupation.
Title:
Renewable Energy of the Tropics & Sustainability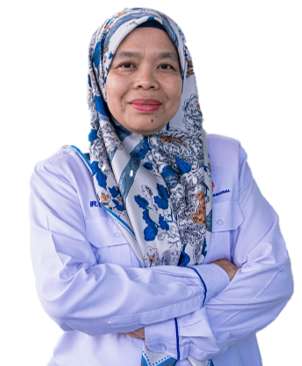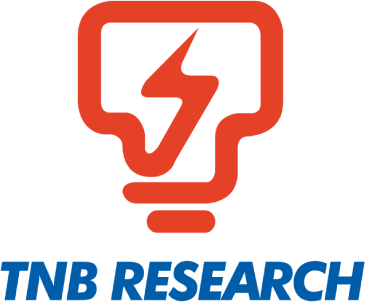 Head of Renewable Energy & Green Technology Unit,
TNB Research Sdn Bhd
Biography
Biography:
Noraziah Muda  is the Head of Renewable Energy and Green Technology (REGT) Unit, TNB Research, the research subsidiary of Tenaga Nasional Berhad, TNB. Her responsibilities include leading and driving the overall strategy for R&D and services in the field of renewable and green energy.  She began her career in 1999 as a lecturer at Universiti Putra Malaysia before joining TNB Research in 2011.  She has been highly involved in research and development in the area related to Low Carbon Power Generation including Renewable Energy (Floating Solar, Biogas and Biomass projects), Carbon Capture and Utilisation and future RE technology (wave, hydrogen etc).  Till date, she has been the head of more than 20 major research projects and has published more than 50 technical publications.  She has been the technical reviewer for a number of local and international journals and external examiner various Higher Learning Institutes in Malaysia.
Research Topic
Title: THE ROLE OF RENEWABLE ENERGY AND CARBON CAPTURE AND UTILISATION IN THE PATHWAY TOWARDS DECARBONISATION OF ENERGY INDUSTRY
Ensuring the resilience, reliability, flexibility, and affordability of the energy is increasingly important as the country addresses the balance between energy security, social impact and environmental sensitivity, or energy trilemma. The low-carbon power generation technologies, such as carbon capture and utilisation and clean coal technologies, have formed the basis for multiple scenarios leading toward a low-carbon, resilient, and affordable power system. While there is no 'silver bullet' technology to balance the energy trilemma, renewable energy technologies also represent an important low-carbon alternative to conventional fossil fuel-based power generation.  In the shorter term, developments that lower the costs of renewable energy will help lowering the cost of decarbonisation efforts. In the longer term, renewables could be the main source of energy for net zero carbon emission power system. Renewables can also bring about a whole set of important ancillary benefits, such as reductions in local pollution and increase energy accessibility. For all these reasons, policies that can lower the barriers to adopting renewable energy and that spur innovation should play a key role in a future international climate agreement.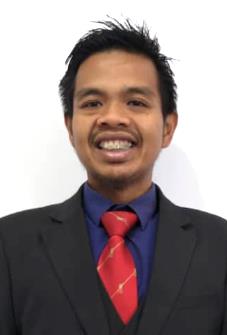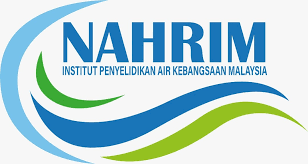 Ts

. Ahmad Hadi bin Mohamed Rashidi
Research Officer
National Water Research Institute of Malaysia (NAHRIM)
Biography
Biography:
Ts. Ahmad Hadi bin Mohamed Rashidi  is a Research Officer at National Water Research Institute of Malaysia (NAHRIM), Ministry of Environment and Water (KASA). He is now working under Corporate Planning Division Unit to assist NAHRIM in planning and executing programs related to research collaborations and partnerships with experts from various government and non-governmental agencies. His main research, development and consultancy works are related to the fields of coastal engineering, marine science and impacts of sea level rise due to climate change. Specific research works are product inventions and commercialisations related to coastal erosion protection structures and other coastal environment appliances. The products have been awarded with multiple Gold Awards in various innovation competitions namely BIS2016, ITEX2017, Geneva2018, ISIF2019 and KIDE2020. He possesses skills in managing key areas of organisation and effective problem solving approaches. In addition, he enjoys outdoor activities such as travelling and sports. He is currently pursuing his PhD study in Civil Engineering focusing on maritime structure and coastal engineering.
Research Topic
Title: Development of NAHRIM Innovative Coastal Erosion Protection Structures for Shoreline Sustainability
This presentation discusses the development of innovative structures developed by NAHRIM with functions of coastal erosion protection and natural beach expansion through sediment accretion. Since 2015 until 2020, several coastal protection structures namely NEXC Wall, NEXC Block and NEXCOM Block and NEXTUBE have been developed considering their specific functions and hydrodynamic impacts at selected sites. The research and development process include desktop study, numerical modelling, physical experiment, product fabrication and installation works. Innovative coastal protection structures are proposed as an alternative approach for conventional system which is found to be more environmental friendly and less dependence to natural resources such as rocks and sand material. The constructions works are found to be more efficient as time, space and energy are less consumed. These innovative structures are specifically designed to suit site environment conditions and have more aesthetical values as compared to common coastal structures. The concrete NEXC Block was constructed at sandy shore of pantai Batu Lima, Port Dickson within mean sea level range for erosion protection towards existing infrastructures. The same structure was also placed at sandy beach of pantai Rhu Muda, Marang at highest astronomical tide level in controlling erosion and sand loss impacts during north east monsoon. However at muddy coast, hard structures with less density is suggested to avoid submergence due to lower bearing capacity. NEXCOM Block prototype field test was conducted at pantai Kelanang, Kuala Langat with additional function to protect mangrove growth; current specific scope study is to evaluate the stability of structure against submergence at muddy beach. These innovative structures are ready for commercialization but always prepared for further feature and function improvement. Few other products related to renewable energy devices developed locally by NAHRIM namely Saltwater Lamp and Marine Lamp are also briefly presented.
SPECIAL SESSION INVITED SPEAKER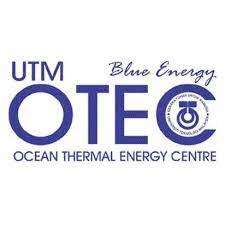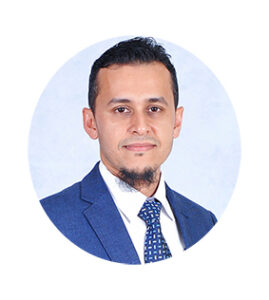 Assoc. Professor Dr. Mohd Fadzil bin Mohd Akhir
Biography
Assoc. Prof. Dr. Mohd Fadzil holds the position as a Director in Institute of Oceanography and Environment in UMT. Dr. Mohd Fadzil's research interests are in coastal physical oceanography, with emphasis on field observation and numerical modeling. He has played an active role in examining the southern south china sea. The most important aspect of his study is the recent findings of upwelling system along the east coast of Peninsular Malaysia. So far he is leading a major research project between Malaysia and China which is the Ocean Forecasting System (OFS) for the South China Sea. Through this project, his team has established MFAST (Malaysia Marine Forecast) to provide open access forecast to industry and community.
Title: Where is the data? Challenges and Prospective of Ocean Thermal Energy Conversion (OTEC) potential site assessment in Malaysia.
 One of the biggest challenges in providing a comprehensive assessment of Ocean Thermal Energy (OTEC) potential sites in Malaysia is the availability of oceanography data. The only potential site is around the Sabah waters, and the deeper part of the region is the most under-sampled site for oceanography data. Nevertheless, a diverse array of organizations, partnerships, and programs working with data and information compilation, sharing, and management in the world provides partial data in our region. We explore these sites for more than 100 years of data set. On the other hand, we develop our ocean model data output for 19 years period to provide a more comprehensive assessment for the OTEC potential site. Combining these datasets and available field data from international data management entities has allowed better output for the potential site assessment for Malaysia. These data integrated approach can be a very valuable prospect for other marine renewable energy data assessments in the region.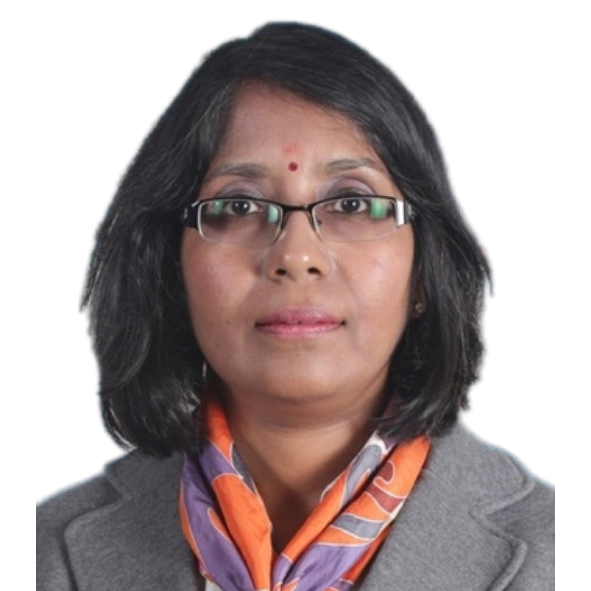 Ts. Dr. Sathiabama T Thirugnana
Biography
Ts. Dr. Sathiabama T. Thirugnana is currently the Director of UTM Ocean Thermal Energy Centre and a Senior Lecturer in Razak Faculty of Technology and Informatics, Universiti Teknologi Malaysia and she is registered with Board of Engineers, Malaysia (BEM), IEM, IEEE, IET and Energy Institute of UK and Malaysia. Currently, she is focused on Ocean Thermal Energy Conversion (OTEC) and its efficient technology to tackle Sustainable Development Goals (SDGs) and 2050 decarbonization action plans with O&G industries. In addition, she is the Project Manager for SATREPS OTEC project (2019 – 2024). She received her Ph.D. in Electronics Engineering, focused on thin-film solar cells from Waseda University of Japan in 2015. She possesses vast experience in the development and/or applications of efficient materials for solar cell, photo voltaic (PV) systems. Upon joining UTM, she has been actively involved in the STEM education initiatives and programs as part of her University Social Responsibilities (USR). Above all, for the past 18 years Dr. Sathia has involved herself in design, development, analysis, lead trainer and managing of various electrical & electronics testers, telecommunication and renewable energy (RE) industries in and out of Malaysia.
Title: 10MW Ocean Thermal Energy Conversion (OTEC) using Rankine Cycle in Malaysia
Brief abstract here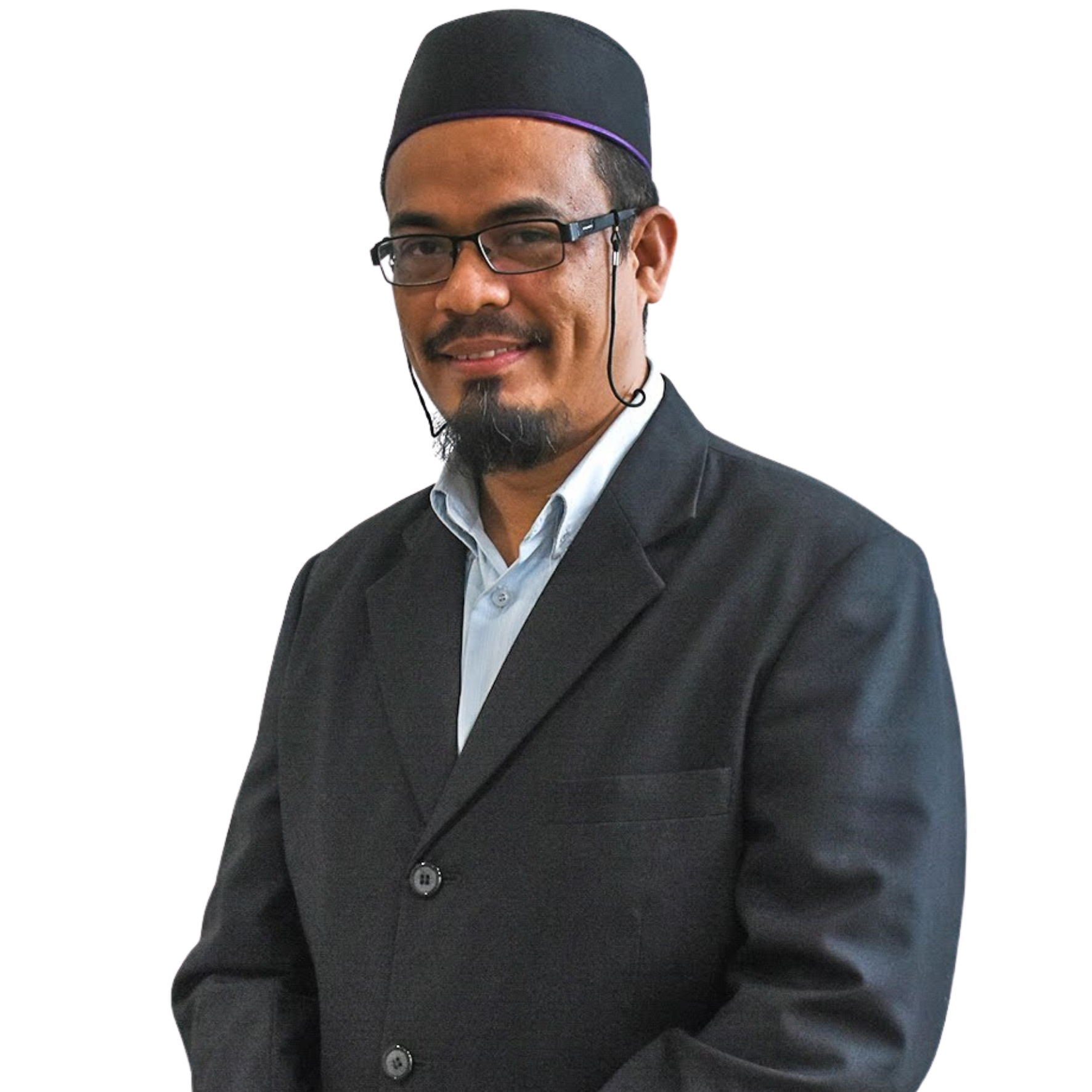 Assoc. Prof. Dr. Nor Azwadi Bin Che Sidik
Biography
Nor Azwadi C. Sidik received his B.Sc. (2001), M.Sc. (2003), and Ph.D. (2007) degrees in mechanical engineering from Keio University, Japan. His current interest includes computational fluid dynamics, numerical methods and fluid structure interaction. Assoc. Prof. Dr Nor Azwadi is an Deputy Dean at Malaysia-Japan International Institute Of Technology (MJIIT), , Universiti Teknologi Malaysia, Kuala Lumpur. Currently, Assoc. Prof. Dr. Nor Azwadi has published 338 indexed paper in SCOPUS and ISI with h-index of 38.
Title:  Fluid Flow and Heat Transfer Characteristics in the Rib-Cavity Microchannel Heat Sink Integrated with Secondary Channel Geometry
With the unpredicted increment of power density in Microelectromechanical systems (MEMS), an effective cooling technique such as micro-cooling method is required to ensure the temperature of the electronic device does not exceed the allowable temperature of the semiconductor component. Microchannel heat sink is one of the best candidates among micro-cooling method which can meet the current cooling demand for electronic devices. The temperature of a substrate of microchannel heat sink is very important as the substrate directly attaches to the electronic components. By increasing a mass flowrate in a conventional microchannel heat sink (straight channel design) in order to reduce the substrate temperature is not an effective method, in fact it reduces the effective energy consumption. This research proposed a green cooling technology such as hybrid microchannel heat sink (TC-RR-SC MCHS) that can provide a superior cooling performance with effective energy consumption. The performance of the hybrid microchannel heat sink was analysed for the Re ranging between 100 to 800. The result showed that the proposed hybrid microchannel heat sink saved the energy consumption up to 83.7% with the enhancement of cooling performance by 41.3%. Besides that, by using the proposed hybrid microchannel heat sink, water-coolant consumption was saved by 68.9%. Means, this hybrid microchannel heat sink is suitable for an application that requires less pumping power consumption for its cooling system and for a system with a small and compact cooling compartment area.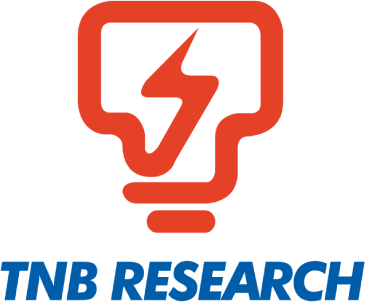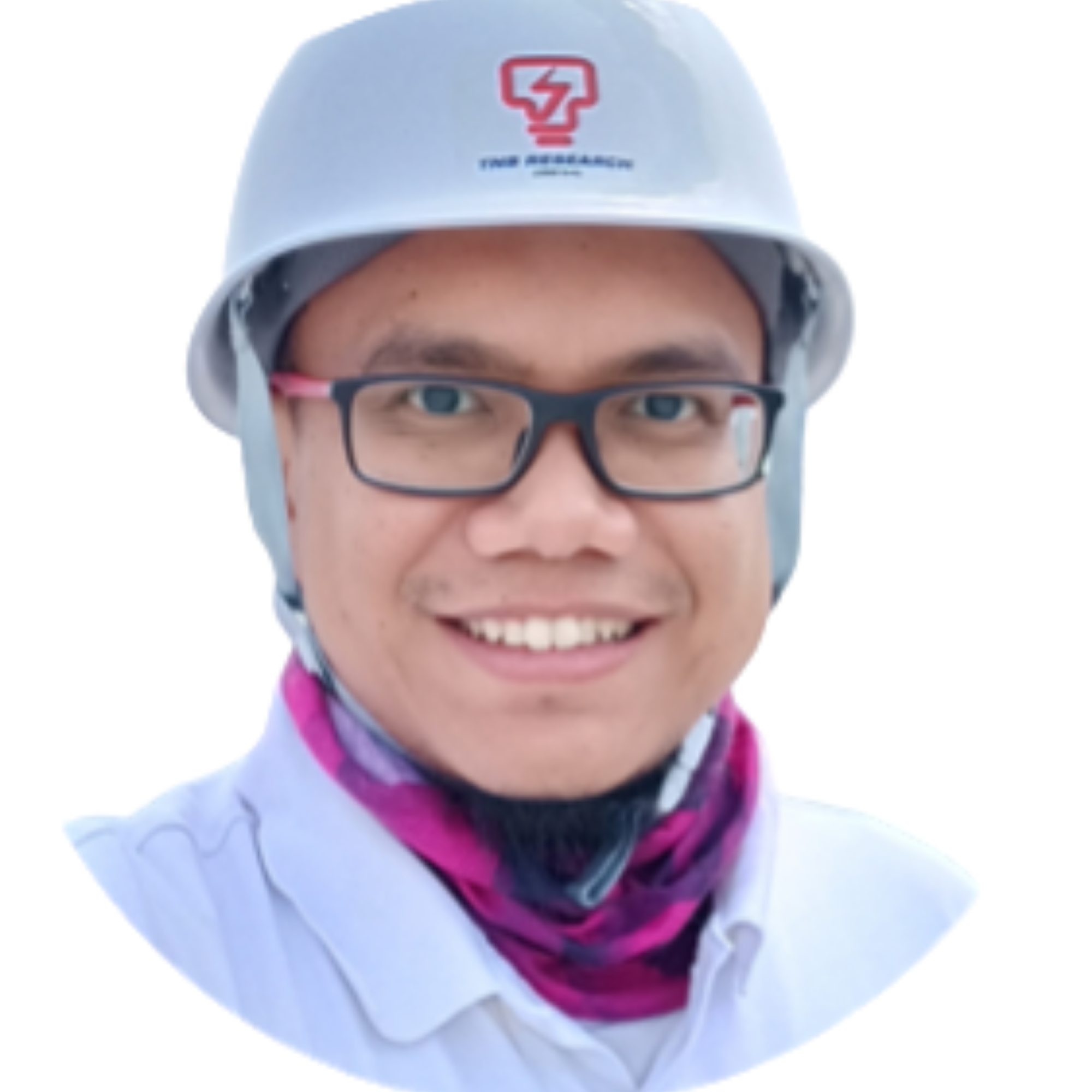 Ts Mohd Azimin Elias
Biography
Education:

B. Eng. (Aerospace), M. Eng. (Mechanical)

Research interest:

Solar cooling
Floating solar
Low speed wind energy
Title:  Solar PV System: Do We Let It Heat Up or Do We Cool It Down?
Increase in operation temperature will reduce the solar PV performance. This session will discuss on potential solutions to maintain/improve the solar PV performance in Malaysian climate.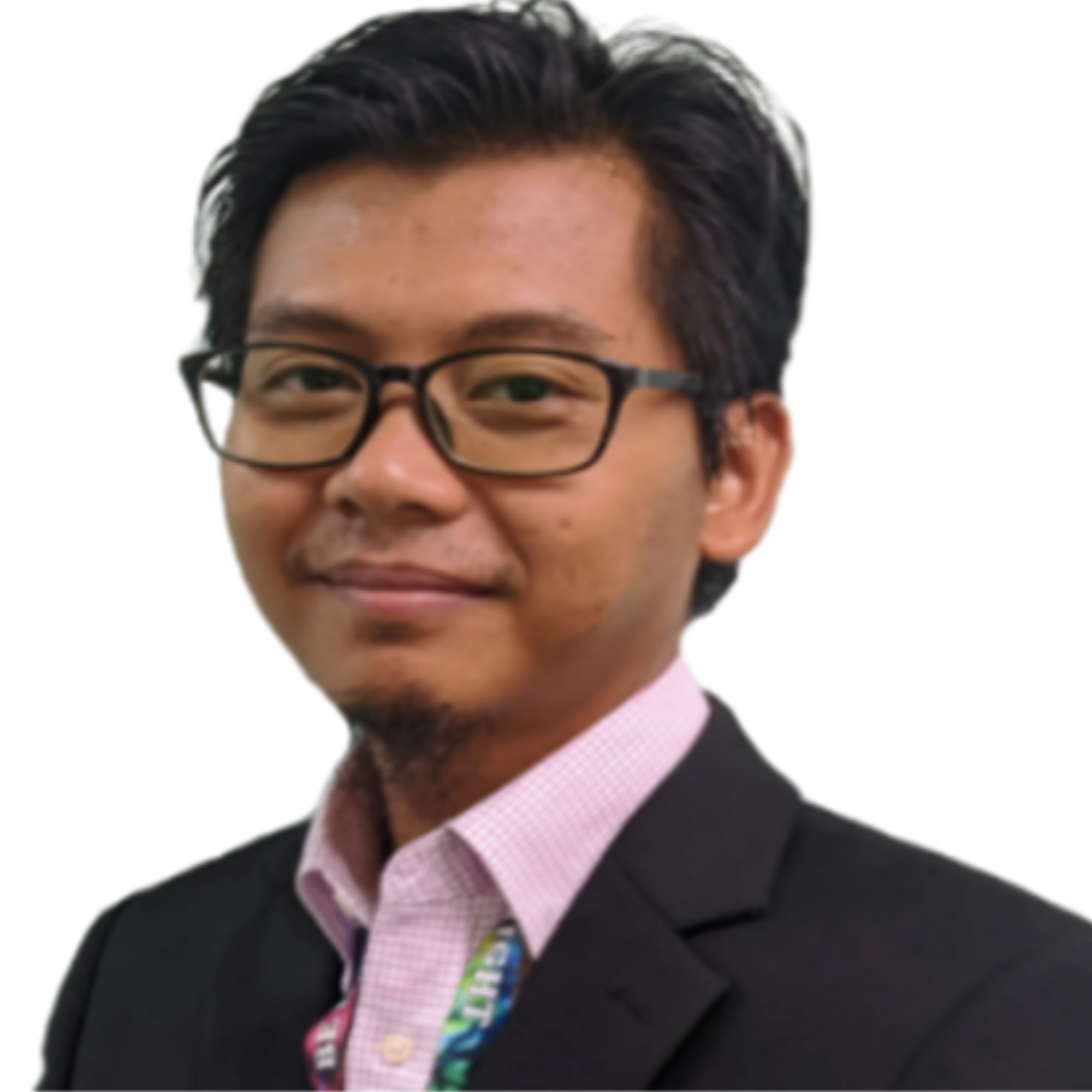 Ts Ridzuwan Mohd Jais
Biography
Education:

Applied Physics, Solar Energy System

Research interest:

Solar Energy System
Battery Energy Storage System
Title:  Way Forward of Floating Solar in Malaysia
Overview on potential sites and technical experience in Floating Solar PV development in Malaysia.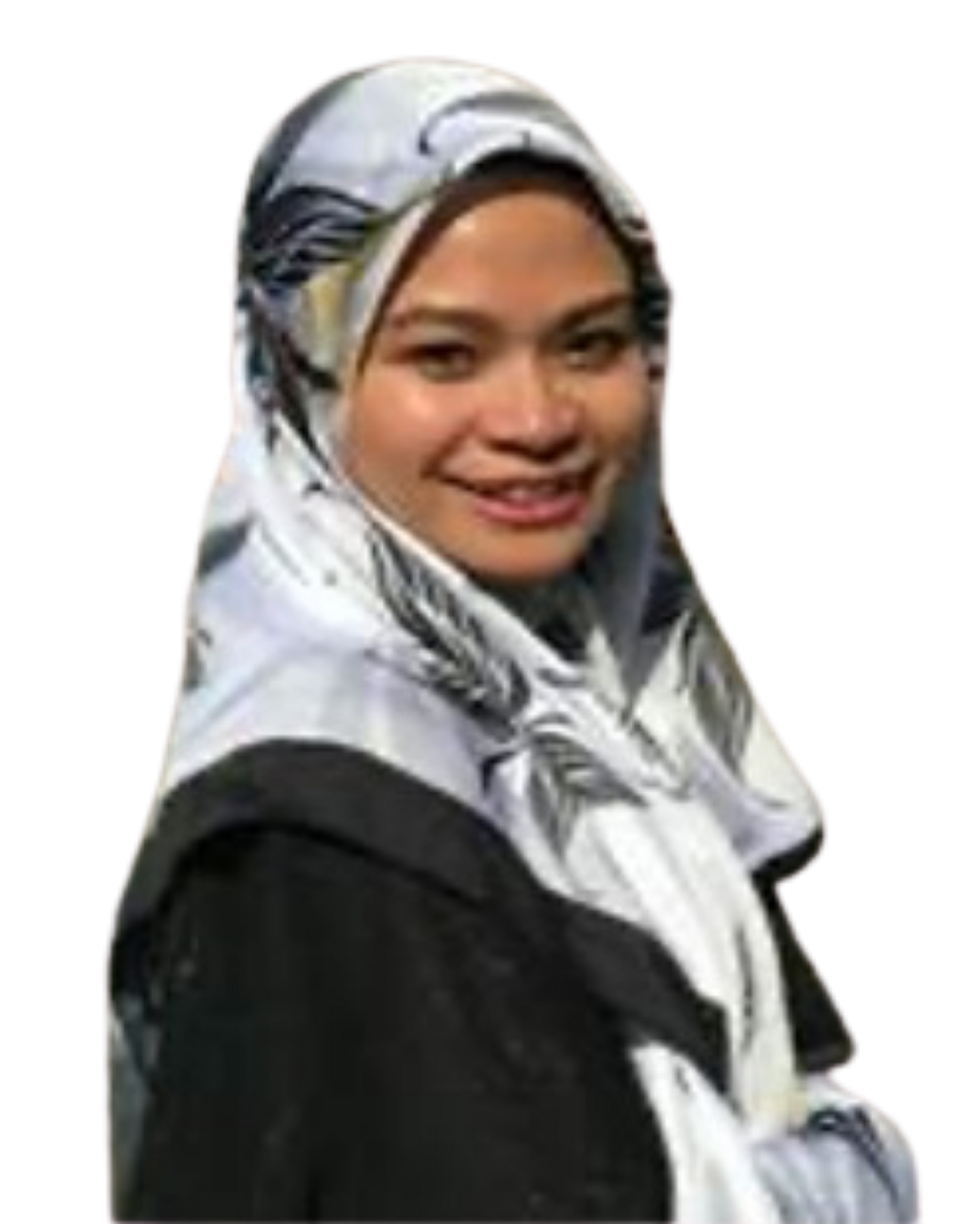 Ms. Nor Amirah Farhana bt. Nawawi
Biography
Education:

Chemical and Biomolecular Engineering, Environmental Technology

Research Interest:

Solar PV (Photovoltaic)  Afterlife
CO2 Methanation System
Title:  A Sharing of Solar PV Afterlife Journey
Sharing of the initial practical approach towards the research of the Solar Photovoltaic Panel Recycling.

Ts Liyana Yahya
Biography
Education:

Biotechnology-Biochemical Engineering

Research interest:

Biological Carbon Capture & Utilization (Bio-CCU)
CO2 Energy Crop
Food Waste Biogas Technology
Title:  Bio-CCU Approach in Malaysia: A Step Towards Greening Fossil Fuel
Overview of Biological Carbon Capture & Utilization (Bio-CCU) challenges & opportunities from industrial perspective in Malaysia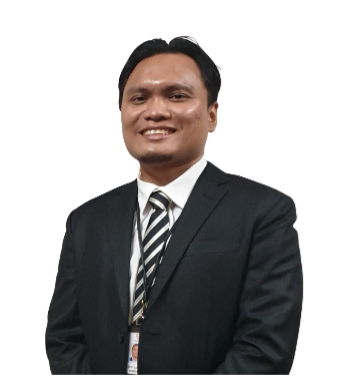 Ts Nur Muhammad Afifi Zainal
Biography
Education:

Chemical & Process Engineering

Research interest:

Bioenergy (biogas) / Anaerobic Digestion Technology
Applied Microalgae Biomass Technology
Energy Crops & CO2 Utilization
Title:  Enlivening Biogas Development through Circular Economy Model
An overview of sustainable biogas development in Malaysia with circular economy model perspectives.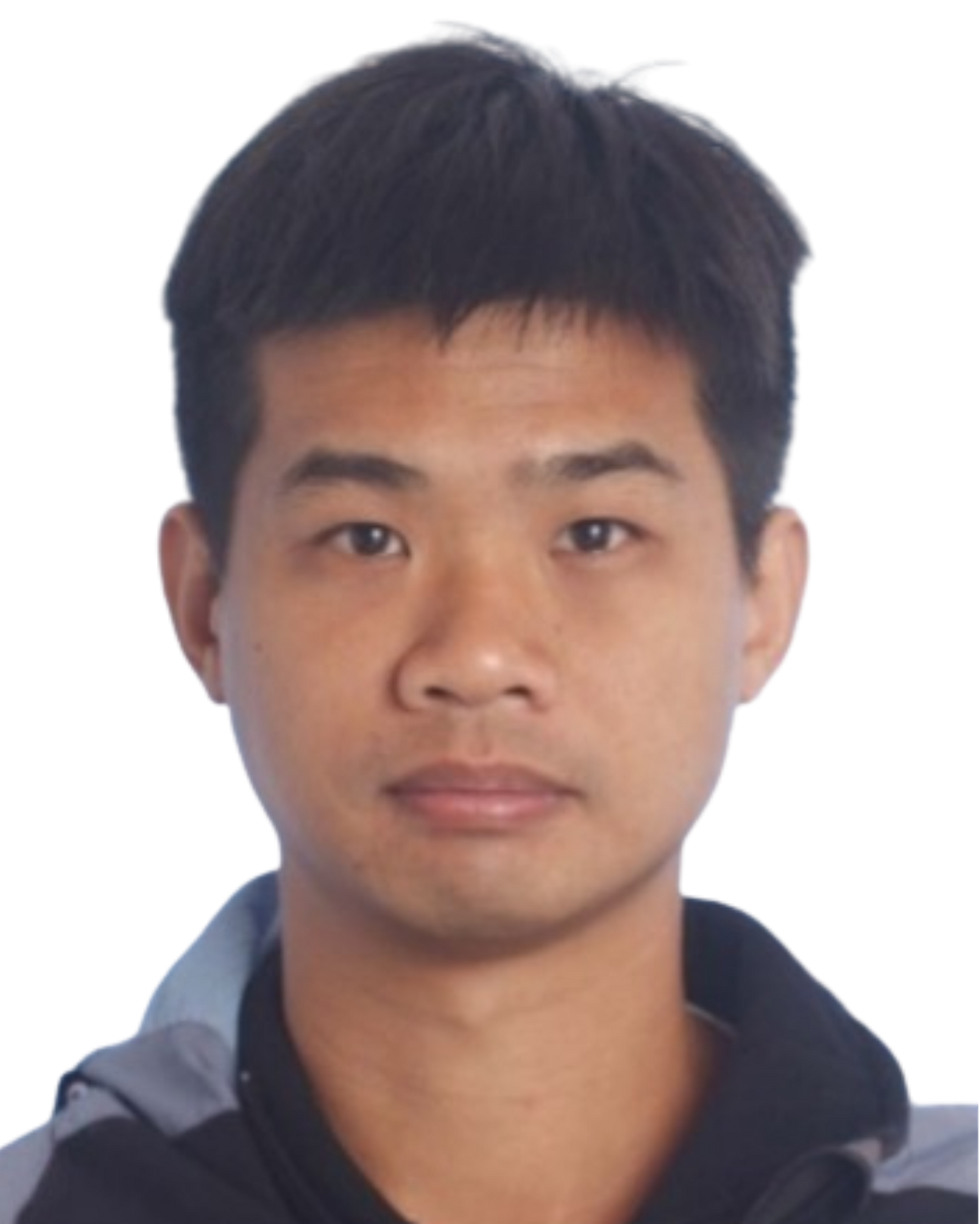 Ir. Dr. Lim Mook Tzeng
Biography
Education:

Chemical, process and mechanical engineering.

Research Interest:

Biomass and plasma technologies
Title:  Biomass: Fact or Fiction – Integration with Advanced Technologies for Sustainability
The main drivers and challenges of biomass energy in Malaysia are presented. In addition, diversified value chains from a combination of different technologies, are discussed. TNBR's research on the use of plasma for processing biomass is also presented.