Assalamualaikum and Selamat Datang!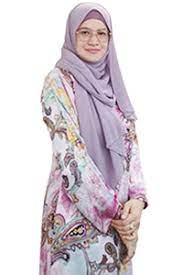 Assoc. Prof. Ts. Dr Roslina Ibrahim
Acting Deputy Dean (Research, Development & Innovation)
Razak Faculty of Technology and Informatics
Welcome to Research@FTIR!
Here at FTIR we take pride and responsibilities in offering an experience, and community that you can be proud to be part of. We are renowned for the multidisciplinary faculty that conducting various high impact research at national and international level. Our research help shape various entities including industry, government, community, and academics for the development of our nation. Razak Faculty's research strength span various discipline in engineering, informatics, management, science, and policy studies, which are supported by over 100 researchers and academic staff. We established our strengths and interdisciplinary challenges from the strong collaboration and blend between our experienced professors and top scientists with young and dynamic researchers in our faculty. This truly diverse strength is illustrated from the 14 research groups available in the faculty. Each of the Research Groups belongs to UTM Research Alliances (RA) namely: Smart Digital Community, Resource Sustainability, Innovative Engineering, Health & Wellness and Frontier Materials. These RAs are the anchors for all RGs to formulate and execute their research projects at the university.
Various research projects that are distributed across different spectrums which include theoretical research, applied research, action research, experimental research, exploratory research, and even phenomenological research. These various types of research are conducted for the industry to compete more effectively, increase business efficiency, improve lives, and give impact to the public policy.
Our research work holds to the UTM core values of research integrity that adheres to sound moral values and strong ethical principal in conducting research work; research synergy that instills team spirit, togetherness, inclusivity, collegiality, respect, humility, cooperation and collaboration amongst the stakeholders; research excellence toward high performance and delivery results to the society and nation; and research sustainability that reflected in the holistic drive by integrating and balancing the economic, social and environmental spheres to meet the current needs without compromising the ability to exist and survive continuously.
The main idea of our research works is epitomizing the contribution to a magnificent universe entrusted upon mankind by his creator Allah SWT. In the name of God for Mankind!
Again, Welcome to Research@FTIR!