#utmrazak welcome you as our new student. Let us all achieve greatness together. Click the image to get your registration kit. And REMEMBER !!!, upon registration, snap as much pictures as you can, upload it on your social media, and put hashtag #utmrazak. It will going to be awesome!!!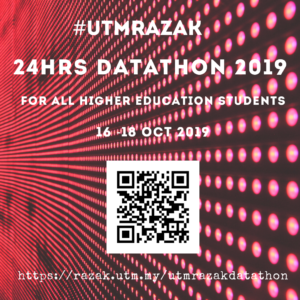 For the first time ever, #UTMRazak will organize datathon competition to find outstanding talents among students with the goal of fulfilling one of UTM core value which is excellence. Within 24 hours, group of participants will synergize together to process at least 1GB of dataset provided from us. Dare to try? Come and join us. Leave your information
here
.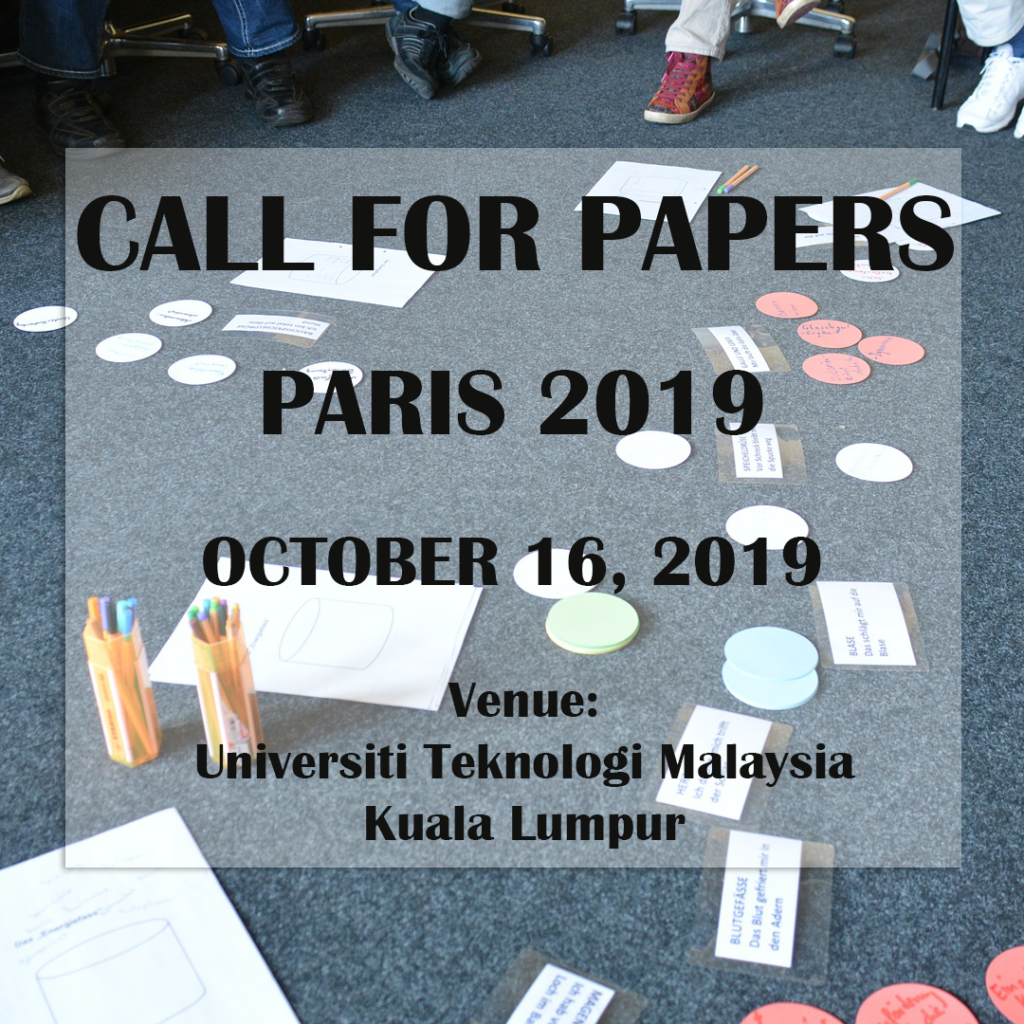 Excellence is always important for #utmrazak. The become an excellence faculty, the Advanced Informatics Department of Razak Faculty of Technology & Informatics will organize a seminar named the 5th Postgraduate Annual Research on Informatics (know as PARIS). We invite you to submit an article or join us as participant to meet the experts from our department. For more info, click here.

Deep Reinforcement Learning for Autonomous Vehicles Fog Computing
The PhD candidate will be supervised by UTM lecturer based in Kuala Lumpur and co-supervised by a prominent Professor from Nanyang Technology University (NTU), Singapore.
**The PhD candidate MUST register in September 2019 as a FULL TIME student and will receive a monthly allowance of RM2000 for 3-years.
Pre-requisite:
The grant is for Malaysian student only
Degree and Master or Msc in Computer Engineering/Telecommunication Engineering/Electrical & Electronic Engineering/Computer Science Engineering/Mathematics Engineering/Systems Engineering
CGPA 3.5 and above
Excellent in Mathematics
Good in MATLAB programming and problem solving skill
Good in English spoken and written
Highly independent student, dedicated in meeting datelines
Ethusiastic and hardworking
Please email your resume to Dr Rudzidatul at rudzidatul.kl@utm.my or whatsapp  +60193149493 for any enquiries.
Rental Facilities
Large Seminar Room (100 pax)
Small Seminar Room (40 pax)
Special Programmes
Razak-SAFAT Academy Special Program