We offer scholarships from various sources for students. Find out if you are eligible.

Use our searcable database to find expert who may be able to help.

MSc (Engineering Business Management) Intake for September 2018. Venue in Khartoum Sudan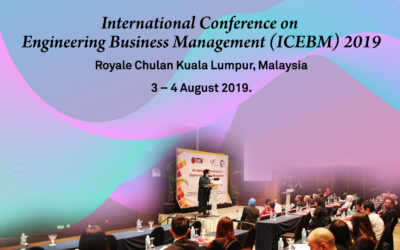 8th International Conference on Engineering Business Management (ICEBM 2019)  3 – 4 August 2019Royale Chulan Kuala Lumpur, Malaysiahttp://razak.utm.my/icebm2019/ We would like to invite you to participate in the 8th International Conference on Engineering Business...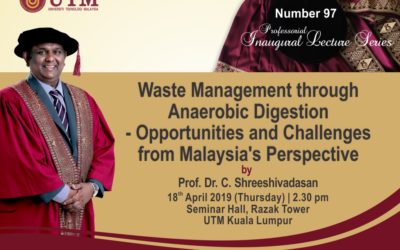 With our greatest pleasure, you are cordially invited to attend the 97th Professorial Inaugural Lecture Series that will be delivered by Professor Dr. C. Shreeshivadasan on the respective date and time as follows :- Date : 18th April 2019 (Thursday) Time : 2.30 pm...
Get to know us better. Check us out !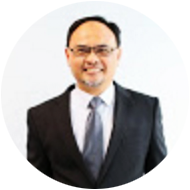 "Excellence requires us to perpetually learn, constantly practice the knowledge acquired, and continuously improve things we know and do. Pursuing excellence demands having the right knowledge and tools and being able to use them appropriately for the right audience and at the right place, as this will ultimately impact our customers and the society we live in."
Prof. Dr. Ir. Sha'ri Mohd Yusof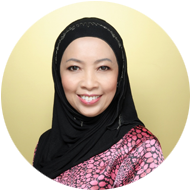 "Specialisation on Zeolite & nano structured Materials technology; solid-state chemistry; solid-state NMR spectroscopy; heterogeneous catalysis & surface chemistry. She has over 15years experience researching silica-based materials."
Prof. Datuk Dr.Halimaton Hj. Hamdan
The library occupies a central location at the Universiti Teknologi Malaysia (UTM) main campus in Skudai. It has a branch at the UTM Kuala Lumpur and also branches at several faculties, learning centres and Centres of Excellence.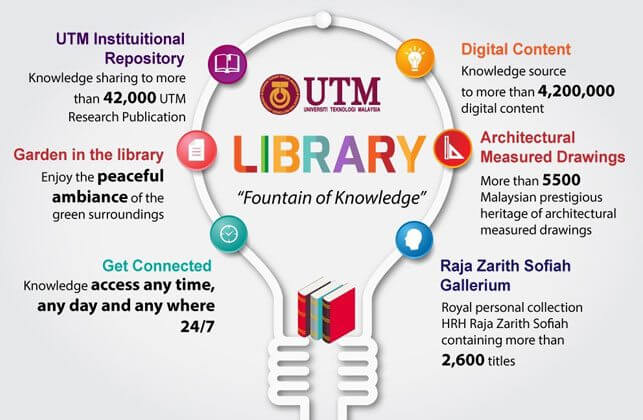 New Corporate Video Office of Corporate Affairs Universiti Teknologi Malaysia.
LIFE IN UTM
30,873 views

CROWD FUNDING UTM
52 views

KEUNGGULAN TERBILANG
28,430 views
UTM STUDENT LIFE
28,430 views
Watch more videos
Do you need help?
Call Us :
Contact us at +603-2180 5138 about Razak School or about any question you have.
Chat With Us :
If we have chatters available, you'll be able to chat with us live. Click on chat tab at the bottom right of this page
E-mail Us :
Please kindly send us your questions via razakschool@utm.my and we will reply within 24 hours.
Ask Us :
Ask our public relation officer.
Address :
Razak Faculty of Technology and Informatics,
UTM Kuala Lumpur,
Level 7, Razak Tower,
Jalan Sultan Yahya Petra,
54100 Kuala Lumpur.
Academic Office, Tel : 03-2180 5138
Administration Office, Tel : 03-2180 5275
Helpdesk Email : razakfaculty@utm.my
Stay Connected with Razak Faculty,