Master of Science (Systems Engineering)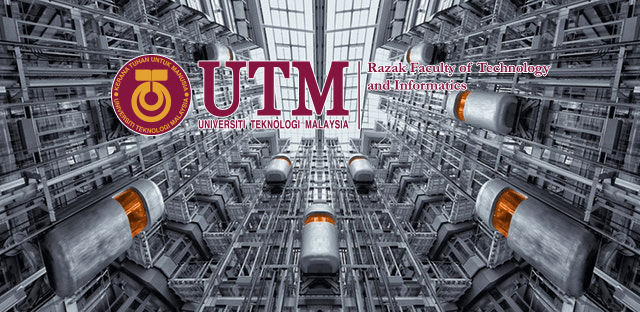 Introduction
Requirements for systems engineering arising from the existence of a more complex project or system in which an interdisciplinary approach is required, especially between manufacturing engineering and electrical engineering for the realization of a successful system. This program focuses on the needs of manufacturing industries where knowledge in the interdisciplinary fields is needed. In order to achieve that, the program offers five sub-disciplines which are:
Power Systems,
Industrial Systems,
Intelligence Systems,
Communication Systems
Electronic Systems
The core courses are focusing to systems engineering, management, analysis and optimization of systems, data analysis, software and entrepreneurial skills. The program provides graduates who understand the needs of consumers, functional requirements on the development stage, documentation requirements, and next, the design synthesis and system validation. Students of this program will be exposed to a variety of specialized courses in order to provide students with the knowledge and skills to improve their skills in their careers. In addition, they also have the opportunity to continue their education to a higher level.
PROGRAM OBJECTIVES & OUTCOMES
PROGRAM OBJECTIVES
Manage and develop an organization to be more competitive in regional and global market using the knowledge of systems engineering and other related field.
Lead and communicate effectively with peers of diverse background from within and outside organization.
Uphold professional ethics in carrying out responsibilities, sensitive towards society and environment, and able to adapt to global changes.
Improve their knowledge and skills via lifelong learning.
PROGRAM OUTCOMES
Ability to integrate and generate in-depth relevant engineering knowledge in professional practices for the benefit of related systems engineering disciplines.
Ability to formulate and develop research competently and perform research scientifically in systems engineering.
Critically analyze problems related to systems engineering using the appropriate techniques and skills.
Ability to adhere to professional ethics and act responsibly in executing work, sensitive towards the needs of the environment and the society.
Ability to communicate effectively in oral and writing for scientific, industrial and general community.
Ability to organize and adapt contemporary knowledge in systems engineering and manage information effectively.
Ability to recognize entrepreneurship opportunity and determine business opportunities in systems engineering.
PROGRAM STRUCTURE
The Master of Science (Systems Engineering) program is offered based on a three semester academic year for Package-1 and four semester academic year for Package-2. Students are required to take two university courses, six core system engineering courses, Master Projects and choose four elective courses from five sub-field electives (energy systems, industrial systems, intelligent systems and communications systems).
Core Courses (Compulsory)
MRSL 1113: Systems Engineering and Analysis 3
MRSL 1123: Engineering Management, Safety and Economy 3
MRSL 1143: Systems Optimization and Analysis for Operations 3
MRSL 1133: Data Analysis for Systems Engineering 3
MRSL 1153: Entrepreneurship for Scientists and Engineers 3
MRSL 1163: Scientific Computing for System Engineer 3
Elective Course (Choose four (4) only)
Power Systems Discipline
MKEP 1533: Power Electronics System
MKEP 1563: Power Quality
MKEP 1603: Power System Analysis
MKEP 1633: Power System Apparatuses and Devices
MKEP 1653: Integrated Resources Planning in Energy Sector
MKEP 1683: Alternative Energy Technology Systems
Industrial Systems Discipline
MRSL 1323: Ergonomic and Human Factor Engineering
MRSE 2533: Lean Operations
MRSE 2543: Supply Chain Management
MRSE 2563: Maintenance Management
MRSE 2583: Project Management
MRSE 2613: Decision Modeling
Intelligent Systems Discipline
MRSL 1413: Intelligent Systems
MRSL 1423: Human-Computer Interaction Design
MRSL 1433: Biometrics
MRSL 1443: Advanced Sensor Systems
MRSL 1453: Ubiquitous Computing
MRSL 1463: Intelligent Data Analysis
Communication Systems Discipline
MKET 1313: Communication and computer Network
MKET 1323: Broadband Multimedia Network
MKET 1333: Optical Communications
MKET 1423: Wireless Communications Systems
MKET 1453: Special Topic in Telecommunication Engineering
MKET 1463: Advanced Communications Electronics
Electronic Systems Discipline
MKEL 1113: Nano electronics Devices
MKEL 1133: IC Testing
MKEL 1173: Advanced Digital System Design
MKEL 1223: Random Process
MKEL 1233: Image Processing
MKEL 1243: Software Engineering
Master Project
MRSL 1914: Master Project 1
MRSL 2926: Master Project 2
University General Courses
Compulsory
MRSZ 0013: Research Methodology
Choose 1
URSP 6013: Environmental Ethics
URSP 6023: Information and Communication Technology Ethics and Society
UIBE 1123: Organizational Behavior and Development
ENTRY REQUIREMENT
AWARD REQUIREMENT
Students should:
Pass all courses. Achieve a total of 46 credit hours with a minimum of cumulative 'B' grade or CGPA of 3.0
Pass Master Project and produce a Master Project  report successfully.