MASTER OF SCIENCE (SYSTEMS ENGINEERING)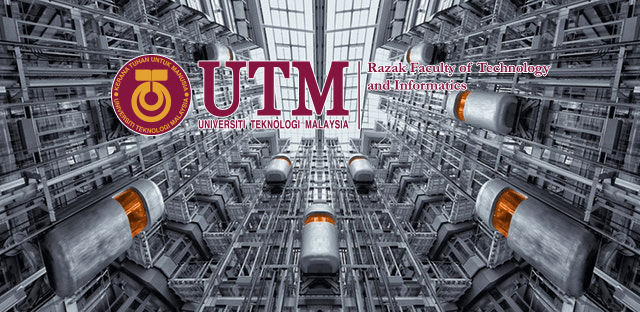 Introduction
Master of Science (Systems Engineering) program is designed to combine rigorous and in-depth fundamentals of system engineering in which emphasizes an interdisciplinary approach between engineering, technology and ICT to fulfil the needs of industries. The program offers five sub-disciplines which are: General electives, Intelligence system, Industrial system, Communication system, and System for Industrial Revolution 4.0 (IR4.0). The students will have the flexibility to select the specialization from these five sub-disciplines. Students of this program will be exposed to a variety of core and elective courses to provide students with the knowledge and skills to improve their skills in their careers. Besides, they also have the opportunity to continue their education to a higher level. The aim of this program is to train engineers and other professionals who can assist engineering and other organizations to excel by making them more competitive in the global arena by improving their effectiveness, productivity, quality and innovativeness.
PROGRAM EDUCATIONAL OBJECTIVE & LEARNING OUTCOMES
PROGRAM EDUCATIONAL OBJECTIVES
Proficient in the contemporary knowledge and in developing new knowledge in the field of systems            engineering.
Prominent and resilient leaders in organizations with effective professional skill.
Uphold ethical values in carrying out responsibilities towards organization and society.
PROGRAM LEARNING OUTCOMES
Synthesize advanced information, specialized concepts, theories and methods in the field of systems          engineering.
Construct solutions to complex problems in systems engineering.
Apply practical skills and tools that are based on the latest development in the field of systems                    engineering.
Collaborate with different people in learning and working communities, and network with other groups      ethically and professionally.
Communicate effectively the knowledge, concepts and ideas to diverse audiences using the appropriate    methods.
Use appropriate digital technologies and software to enhance work or practice in systems engineering.
Evaluate numerical and graphical data in systems engineering by applying mathematical, quantitative and qualitative tools/methods.
Demonstrate autonomy, leadership and responsibility in managing work within own team and with other teams in various situations.
Demonstrate self-advancement through continuous academic or professional development.
Initiate or lead entrepreneurial ventures or projects.
Demonstrate adherence to ethical and professional codes of practice in executing work.
PROGRAM STRUCTURE
COURSES
CREDITS

Core Courses (Compulsory)
MRTL 1113: Systems Engineering and Analysis
MRTL 1143: Systems Optimization and Analysis for Operations
MRTL 1173: Simulation Modelling and Analysis
MRTL 1183: Project Management for Systems Engineer
MRTL 1193: Internet of Everything (IoE)

MRTL 1463: Intelligent Data Analysis

18 credits

Elective Course (Choose four (4) only)

General Elective Discipline

MRTL 1123: Engineering Management, Safety and Economy

MRTL 1133: Data Analysis for Systems Engineering
MRTL 1153: Entrepreneurship for Scientists and Engineers
MRTL 1163: Scientific Computing for System Engineer

MRTL 2813: Special Topic

MRTL XXX3: Open Elective (Faculty)

MXXX XXX3: Open Elective (University)

 

Intelligence Systems Discipline
MRTL 1413: Intelligent Systems
MRTL 1423: Human-Computer Interaction Design
MRTL 1433: Biometrics
MRTL 1443: Advanced Sensor Systems
MRTB 1163: Cloud Computing for Big Data

Industrial Systems Discipline
MRTL 1323: Ergonomic and Human Factor Engineering
MRTE 2533: Lean Operations
MRTE 2543: Supply Chain Management
MRTE 2563: Maintenance Management

Communication Systems Discipline
MRTL 1453: Ubiquitous Computing
MRTL 1613: Optical Engineering and Communications
MRTL 1623: Current Topics in Wireless Technology
MANN 2093: Wireless Communication and Networking

System for Industrial Revolution 4.0 Discipline
MRTL 1513: Smart Grid and Sustainable Electricity Systems
MRTL 1523: Internet of Things (IoT) for Disruptive Technology
MRTL 1533: Phyton Programming for Systems Engineer
MRTL 1543: Renewable, Clean Energy and Hydrogen Economy
MRTA 2623: Wireless Infrastructure Security
MRTS 1053: System Processor and Peripherals

12 credits
ENTRY REQUIREMENT
AWARD REQUIREMENT
Students should:
Pass all courses. Achieve a total of 46 credit hours with a minimum of cumulative 'B' grade or CGPA of 3.0
Pass Master Project and produce a Master Project  report successfully.