Master of Science (Sustainable Urban Design)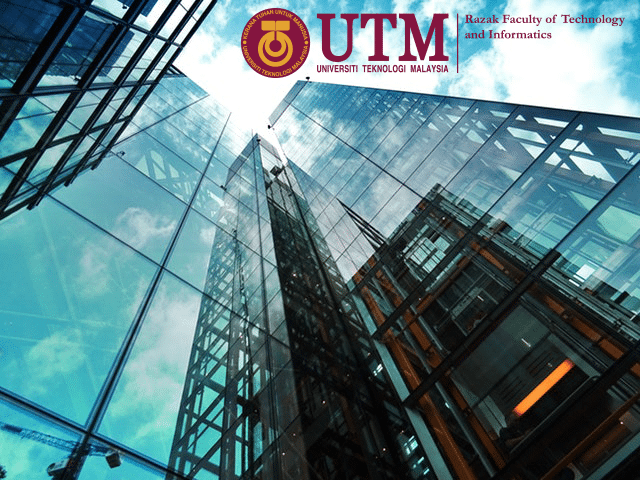 Introduction
Master of Science (Sustainable Urban Design) is the only industrial-focused master-by-coursework program in Malaysia that addresses current local and global sustainable issues in the built environment. The program is an interdisciplinary program, crossing the field of architecture, urban planning, environmental planning, landscape architecture and environmental engineering. Master of Science (Sustainable Urban Design) assimilates the diverse areas of sustainable development and urban design by collaborating with the allied professionals as well as local and international university partners. An overseas study trip become a compulsory component to expose students to the global concern of sustainable development.
Master of Science (Sustainable Urban Design) offers evening class mode, both full-time and part-time modes, designed to provide philosophical, technical and scientific knowledge required in achieving innovative sustainable urban design. Apart from having in-house experts in urban design, the teaching staffs also include in house experts from related disciplines, experts and professionals in the industry who will bring the real-world issues relating to sustainable urban design into the class rooms. The multi-disciplinary nature of the program is designed to attract as many prospective students from various related disciplines. This program is offered at Razak Faculty of Technology and Informatics, UTM Kuala Lumpur, strategically located in the heart of Kuala Lumpur city centre.
PROGRAM OBJECTIVES & OUTCOMES
Program Objectives
Apply advanced knowledge in sustainable urban design in solving general planning and design problems in development within an urban area.
Evaluate projects that consider users needs as well as appreciating urban design issues from global and cultural perspectives in order to implement professional, ethical, environmental and responsibilities.
Able to work in a team and lead research tasks, able to communicate effectively through oral and written communication to assure effective presentation of technical and social issues as well as establishing international networking.
Ability to upgrade their urban design knowledge through lifelong learning.
Manage complex urban design projects and having entrepreneurial thinking to identify business opportunities in urban design and the means to exploit the opportunities.
Program Outcomes
Integrate in-depth urban design knowledge in professional practices for the benefits of built environment discipline.
Develop practical research skills in line with sustainable development perspectives.
Formulate critical thinking and problem solving skills from sustainable urban design perspectives.
Demonstrate professional ethics in urban design from sustainable urban design perspectives.
Communicate effectively through oral and written to scientific, industry and public communities.
Select and apply contemporary knowledge in sustainable urban design independently to use information effectively.
Demonstrate managerial skills and identify business opportunities in sustainable urban design.
PROGRAM STRUCTURE
PROGRAM NAME
Master of Science (Sustainable Urban Design)
AWARD NAME
Master of Science (Sustainable Urban Design)
LANGUAGE OF INSTRUCTION
English
MODE OF STUDY
Conventional
MODE OF OPERATION
Self-govern
STUDY SCHEME
Taught-course evening class mode.
STUDY DURATION
Package 01 (Full Time): 1 ½ years
Package 02 (Part Time) : 2 years
IMPLEMENTATION MODE
PACKAGE 1
PACKAGE 2
Full Time evening class mode
Part Time evening class mode
TYPE OF
SEMESTER
NO. OF SEMESTER
NO. OF WEEKS
PACKAGE 01
PACKAGE 02
PACKAGE 01
PACKAGE 02
NORMAL
3
4
42
56
Core Courses (Compulsory)
MRSS 1135: Sustainable Urban Landscape Design Studio
MRSS 1114: Urban Design Theory and Method
MRSS 1145: Urban Dynamics and Regeneration Studio
Elective Course (Choose five (5))
MRSS 1113: Sustainable Urban Form and Quality
MRSS 1123: Sustainable Urban Landscape Design
MRSS 1153: Urban Dynamics and Regeneration
MRSS 1163: Urban Studies
MRSS 2183: Sustainable Design and Construction
MRSS 2193: Universal Design
MRSS 2213: Sustainable Housing Development
MRSS 2203: Sustainable Development and Environmental Engineering
Master Project
MRSS 2116: Masters Project II
MRSS 1144: Masters Project I
University General Courses
Compulsory
URSP 0013: Research Methodology
Choose 1
UHAP 6013: Seminar on Global Development, Economic and Social Issues
UICW 6023: Philosophy of Science and Civilization
URSP 6013: Environmental Ethics
URSP 6023: ICT Ethics in Society
ULAJ 6013: Japanese Language
UCCM 1263: IT Project Management
UIBE 1123: Organizational Behavior and Development
UPPF 6033: Dynamics of Leadership
UHAZ 6123: Malaysian Society and Culture
ULAM 6323: Malay Language for Postgraduates
ENTRY REQUIREMENT
AWARD REQUIREMENT
Students should:
Pass all courses.
Achieve a total of 45 credit hours with a minimum cumulative B grade or CGPA of 3.0