Master of Science (Sustainable Infrastructure)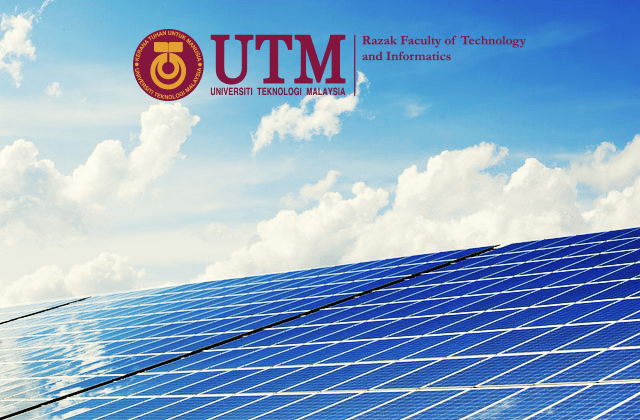 Introduction
Master of Science (Sustainable Infrastructure) or in short, MSSI, is a programme that offers substantial knowledge for graduate and professional in engineering, science and technology background as well as opportunities for further updating and enhancing current knowledge in sustainable infrastructure. This programme is an application and industrial-driven, where participants can directly add value to their employers and industry in general via the lectures delivered by experienced industrial speakers in the area of sustainable infrastructure throughout the modules. A total of 46 credits is required for graduation, comprising 12 taught modules of 3 credits each and a master project worth 10 credits. The duration of study is 1½ years for full-time and 2 years for part-time study. This programme aims to prepare professionals in the engineering, science and technology-based organisations working for transition into senior executive positions or senior engineering (or other professional) management roles towards the preparation of life-long learning.
SUSTAINABLE INFRASTRUCTURE REQUIREMENTS IN MALAYSIA
Sustainable urban growth is often linked to crowded conditions with skyscrapers and infrastructures such as public transport systems, systematic drainage systems and renewable energy supply. Such an infrastructure system employs energy for air conditioning, lighting, water distribution, ventilation, internal transport, landscape and various services. All this is needed to make the city a safe, comfortable and healthy environment for its residents. Unplanned urban environments will cause various problems such as surface runoff increase which can cause flash floods and soil erosion, river pollution, traffic congestion, energy waste and others. Malaysia needs to build a sustainable infrastructure industry that emphasizes professionalism, quality and productivity through world-class, innovative and knowledgeable industry practitioners. Industry practitioners need to address key challenges in inefficient and ineffective processes, procedures and practices.
PROGRAM OBJECTIVES & OUTCOMES
This programme aims at providing rooms for knowledge advancement to graduate and professional of Bachelor of Engineering, Technology or Science backgrounds, be it those with vast working experience or those who recently graduated. This programme is specifically designed to ensure that the graduate is kept up-to-date with the current development of sustainable infrastructure in enhancing knowledge and skills in their career.  The objectives of this programme include producing graduates who are able to:
Manage project development and organizations related to sustainable infrastructure engineering with a sound knowledge in facilitating local and international industries.
Lead and work together as a team and effectively communicate through writing and oral in the field of sustainable infrastructure.
Implement obligations with competent, professional, ethical, trustworthy academic capability, creative and sensitive to sustainable infrastructure issues.
Apply current knowledge in the field of sustainable infrastructure extensively and continuously.
Program Outcomes

Integrate and build in-depth knowledge of the concepts and techniques of sustainable infrastructure development
Critically analyze the problem of relationship between sustainable solutions and effective infrastructure technology by choosing the appropriate techniques and skills
Assess the situation and act with responsibility, either as leader or member of the group, and to communicate effectively orally and in writing to the professionals, industry and the public
Adapting the best practices and comply with the law, the code of professional ethics, and key stakeholders needs on the importance of the environment and society
Manage and adapt knowledge and information effectively through lifelong learning to support organizational, career and personal development
Identify and strategize entrepreneur opportunities in sustainable infrastructure development through new knowledge.
PROGRAM STRUCTURE
This program is offered on full-time basis and based on a 3-Semester Academic Year with several subjects being delivered and assessed in each semester. Assessment is based on final examination, presentation, case studies and project presentation conducted throughout the semester.
LANGUAGE OF INSTRUCTION
English
MODE OF STUDY
Modular
MODE OF OPERATION
Self-govern
STUDY SCHEME
Package 01 (Weekdays Class) and Package 02 (Weekend Class
STUDY DURATION
Package 01 (Weekdays Class): 1 ½ years
Package 02 (Weekend Class) : 3 years
IMPLEMENTATION MODE
PACKAGE 1
PACKAGE 2
Classes During Weekday
Classes during Weekend
TYPE OF
SEMESTER
NO. OF SEMESTER

NO. OF WEEKS

PACKAGE 01
PACKAGE 02
PACKAGE 01
PACKAGE 02
MIN
MAX
MIN
MAX
42
56
NORMAL
3
8
4
8
SHORT
–
–
–
–
Core Courses (Compulsory)
MRSC 1013: Sustainable Building Technology
MRSC 1023: Sustainable Infrastructure in Practice
MRSC 1033: Sustainable Infrastructure Policy & Legislation
MRSC 1043: Services and Maintenance of Infrastructure Assets
MRSC 1053: Sustainable Water and Energy Saving
MRSC 1063: Sustainable Transportation, Road and Bridge
Elective Course (Choose four (4) only)
MRSC 2073: Engineering Stakeholder Management
MRSC 2083: Waste Management & Recycling
MRSC 2093: Soil and Slope Sustainability
MRSC 2103: Coastal Infrastructure Maintenance
MRSC 2113: Service Life Planning and Asset Management
MRSC 2123: Conservation and Urban Regeneration
MRSC 2133: Contextual Leadership
MRSC 2143: Human Asset Management
MRSS 1163: Urban Studies
MRSS 2183: Sustainable Design and Construction
MRSS 2203: Sustainable Development and Environmental Engineering
Master Project
MRSC 1294: Master Project 1
MRSC 2306: Master Project 2
University General Courses
Compulsory
URSP 0013: Research Methodology
Choose one (1) only
UHAP 6013: Seminar on Global Development, Economic and Social Issues
UHAZ 6123: Malaysian Society and Culture
URSP 6013: Environmental Ethics
URSP 6023: Information and Communication Technology Ethics and Society
UICW 6023: Philosophy of Science and Civilization
UPPF 6033: Dynamics of Leadership
ULAM 6323: Malay Language for Postgraduates
UIBE 1123: Organizational Behavior and Development
UCCM 1263: IT Project Management
ULAJ 1163: Japanese Language
ENTRY REQUIREMENT
AWARD REQUIREMENT
Student will be awarded with Master of Science (Sustainable Infrastructure) or after graduating and meet the conditions set by UTM as below:
Pass all courses with a total accumulated credit of 46 and pass CGPA of 3.0 and above.
Achieved all conditions given in the preparation of Masters Project
An applicant has applied for the award of Master of Science.