Master Of Science (Informatics)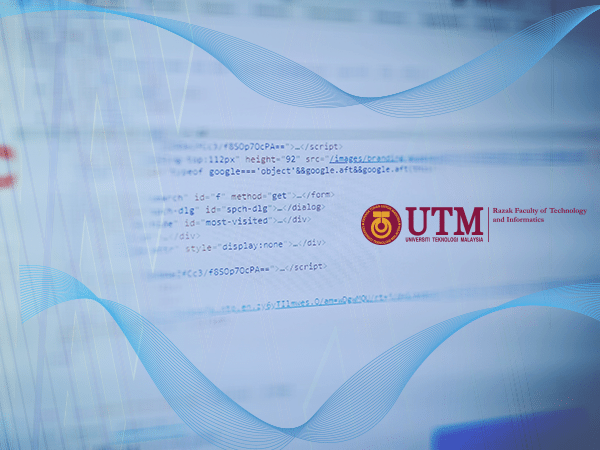 Introduction

Informatics is defined as the study and application of Information Technology in the arts and science across organizations and society at large. The term Informatics has been used to explain the Information Technology application and adoption in various work scope. The intervention of technology in organisation is significantly growing with various applications of Information and Communication Technology (ICT). Hence, to fulfill the high demand for skillful ICT human resource. Informatics is a platform for those with the ICT as well as non-ICT background to be further competent and proficient in various disciplines of informatics such as education informatics, business informatics, health informatics, social informatics, organizational informatics and etc.
PROGRAM OBJECTIVES & OUTCOMES
PROGRAM OBJECTIVES
The aim of the program is to produce informatics experts among ICT professionals and non-ICT professionals who can empower their respective roles and become the leaders of organizational transformation according to the current needs of the country by applying the technical combined values, organizational information management and social media with the cultivation of principles and appropriate Informational techniques.
Graduates are able to:
1. Demonstrate mastery of informatics fundamental attributes.
2. Display self-competency in applying the related principles and theory of informatics and scientific methods to generate effective solution for organizational strategic.
3. Plan, manage, execute and assess related Informatics project in adherence to informatics standard and various implementation constraints.
4. Demonstrate ethical responsibility and anticipate the potential impact that the given informatics solution may have on social, economy, culture, law and environment at the global context.
PROGRAM OUTCOMES
At the end of the programme students are able to:
1. Apply and integrate knowledge concerning current research issues in informatics and produce work that is at the forefront of developments in the domain of the programme of study.
2. Evaluate and produce informatics-related solutions using scientific approach.
3. Develop informatics solutions and use necessary practical tools to analyse their performance.
4. Apply lifelong learning, manage existing research information and use existing research techniques to acquire, interpret and extend knowledge in related informatics area in order to manage problems including issues that are related to social responsibility.
5. Communicate and function effectively in a group be it as a leader or member of the group.
6. Prepare, publish and present technical material to a diverse audience applying ethical code of conduct and professionalism.
7. Demonstrate entrepreneurial and management skills.
PROGRAM STRUCTURE
Core Courses (Compulsory)
MANQ 1013: Human Information Processing
MANQ 1023: Information Engineering
MANQ 1033: Entrepreneurial Learning Organization and Culture
MANQ 1043: User Experience and Interaction Design
MANQ 1053: Enterprise Architecture
MANQ 1063: Service Innovation Technology
Elective Course (Choose four (3) only)
MANQ 2193: Advanced Seminar on Informatics
MANQ 2113: Strategic Business Informatics
MANQ 2143: Healthcare Informatics
MANQ 2153: Educational Informatics
MANQ 2213: Social Informatics and Innovation
MANQ 2223: Media Informatics and Visual Computing
MANQ 2243: Trends and Issues in e-Communities
MANQ 2133: Network and Service Economy Systems & Technology
MANQ 2123: Enterprise Information System
MANQ 2233: Virtual Communication Technology
MANQ 2253: Secure Pervasive Development
Master Project
MANQ 1085: Master Project1
MANQ 2087: Master Project2
University General Courses
Compulsory
UANP 0013: Research Methodology
Choose one (1) only
UANP 6013: Informatics in Society
UHAP 6013: Seminar on Global Development, Economic and Social Issues
UHAZ 6123: Malaysian Society and Culture
ULAM 6323: Malay Language for Postgraduates
Course structure for Package 01 Students
Code
Course
Credit
(Semester 1)
MANQ1013
Human Information Processing
3
MANQ1023
Information Engineering
3
UANP0013
Research Methodology
3
MANQxxxx
Elective I
3
UANP 6013
University Course
3
 
Total Credit
15
(Semester 2)
MANQ1033
Entrepreneurial Learning Organization and Culture
3
MANQ1043
User Experience and Interaction Design
3
MANQ1053
Enterprise Architecture
3
MANQxxxx
Elective II
3
MANQ1085
Project 1
5
Total Credit
17
(Semester 3)
MANQ1063
Service Innovation Technology
3
MANQxxxx
Elective III
3
MANQ2087
Project 2
7
Total Credit
13
Overall Total Credit
45
Course structure for Package 02 Students
Code
Course
Credit
(Semester 1)
MANQ1013
Human Information Processing
3
MANQ1023
Information Engineering
3
UANP0013
Research Methodology
3
MANQxxxx
Elective I
3
 
Total Credit
12
(Semester 2)
MANQ1033
Entrepreneurial Learning Organization and Culture
3
MANQ1043
User Experience and Interaction Design
3
MANQ1053
Enterprise Architecture
3
MANQxxxx
Elective II
3
Total Credit
12
(Semester 3)
MANQ1063
Service Innovation Technology
3
UANP6013
University Course
3
MANQ1085
Project 1
5
Total Credit
11
(Semester 4)
MANQ2087
Project 2
7
MANQxxxx
Elective III
3
Total Credit
10

Overall Total Credit

45
ENTRY REQUIREMENT
AWARD REQUIREMENT
Student will be awarded with Master of Science (Informatics) or after graduating and meet the conditions set by UTM as below:
• Pass all courses with a total accumulated credit of 45 and pass CGPA of 3.0 and above.
• Achieved all conditions given in the preparation of Masters Project
• An applicant has applied for the award of Master of Science (Informatics)