Master of Science (Engineering Education)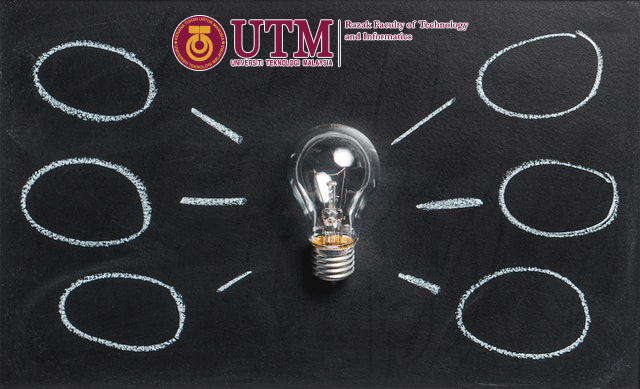 Introduction
The goal of this program is to provide opportunities for graduates with a Bachelor of Engineering, Bachelor of Engineering Technology, Bachelor of Science, Bachelor of Computer Science and Bachelor of Mathematics degrees to explore aspects of education in engineering. The program integrates the science of engineering education which includes educational philosophy, teaching and learning methods, and assessment and evaluation into the curriculum. Graduates will have the opportunity to practise in the field of engineering education as a lecturer, researcher, engineering education consultant and trainer, policy maker related to engineering education, and training center entrepreneurs. Graduates will be able to contribute in producing more dynamic, credible and holistic engineers who can help the nation to be more competitive. Through research in the field of engineering education, graduates will be able to improve the quality of the nation's education system, as well as identify problems related to teaching and learning in the field of engineering education.
PROGRAM OBJECTIVES & OUTCOMES
Program Objectives
Apply knowledge, scientific thinking skills and research skills in solving engineering education problems as practitioner and consultant at higher education institutions and professional training center.
Demonstrate communication skills and leadership skills in addressing issues of engineering education.
Enhance knowledge and skills of engineering education via lifelong learning and collaborate with parties.
Program Outcomes
Apply and integrate engineering education knowledge in profession.
Practice research skills in engineering education.
Apply thinking skills and scientific skills in solving engineering education problems creatively, innovatively and competently.
Practice engineering education ethically, responsibly and professionally.
Communicate effectively with the scientific community, industry and public.
Apply and integrate knowledge in engineering education effectively for lifelong learning
Demonstrate an understanding of group dynamics and effective teamwork
Demonstrate effective leadership skills
PROGRAM STRUCTURE
This program is offered on weekdays class and weekends class basis and based on a 3 and 4 Semester Academic Years with several subjects being delivered and assessed in each semester. Assessment is based on final examination, presentation, case studies and project presentation conducted throughout the semester.
LANGUAGE OF INSTRUCTION
English
MODE OF STUDY
Modular
MODE OF OPERATION
Self-govern
STUDY SCHEME
Package 01 (Weekdays Class) and Package 02 (Weekend Class)
STUDY DURATION
Package 01 (Weekdays Class): 1 ½ years
Package 02 (Weekend Class) : 2 years
IMPLEMENTATION MODE
PACKAGE 1
PACKAGE 2
Classes During Weekday
Classes during Weekend
TYPE OF
SEMESTER
NO. OF SEMESTER

NO. OF WEEKS

PACKAGE 01
PACKAGE 02
PACKAGE 01
PACKAGE 02
MIN
MAX
MIN
MAX
14
14
NORMAL
3
8
4
8
SHORT
–
–
–
–
Core Courses (Compulsory)
MRST 1113: Philosophy in Engineering Education
MRST 1123: Teaching and Learning in Engineering Education
MRST 1133: Assessment and Evaluation in Engineering Education
MRST 1143: Curriculum Development
MRST 1153: Instructional Design in Engineering Education
MRST 2113: Data Analysis in Engineering Education
Elective Course (Choose four (4) only)
Professional Development
MRST 2213: Professional Development in Engineering Education
MRST 2223: Trends in Engineering Education
MRST 2233: Instrument Development Theory and Applications
MRST 2943: Practical Engineering Experience
MRST 2953: Practical Teaching Experience
Management
MRSE 1513: Operation Strategy and Management
MRSE 1523: Quality Management and Techniques
MBSA 1623: Leading Talent in Organizations
MRSF 1223: Technovation Management
Philosophy and Educational Psychology
MPPE 1113: Cognitive Psychology
MPPE 1123: Advanced Educational Psychology
MPPE 1313: Theories of Motivation
MRST 2263: Development and Epistemology of Engineering Thinking
MRST 2273: Islamic Philosophy of Science and Technology
Master Project
MRST 1914: Master Project I
MRST 2926: Master Project II
University General Courses
Compulsory
URSP 0013: Research Methodology
Choose one (1) only
URSP 6013: Environmental Ethics
URSP 6023: Information and Communication Technology Ethics and Society
UHAP 6013: Seminar on Global Development, Economy and Social Issues
UHAZ 6123: Malaysian Society and Culture
UHAZ 6323: Malay Language for Postgraduates
UBSE 1123: Organizational Behavior and Development
ULAJ 1163: Japanese Language
ENTRY REQUIREMENT
AWARD REQUIREMENT
Students should:
Pass all courses. Achieve a total of 46 credit hours with a minimum of cumulative 'B' grade or CGPA of 3.0
Pass Master Project and produce a Master Project report successfully.