Master Of Science (Business Intelligence and Analytics)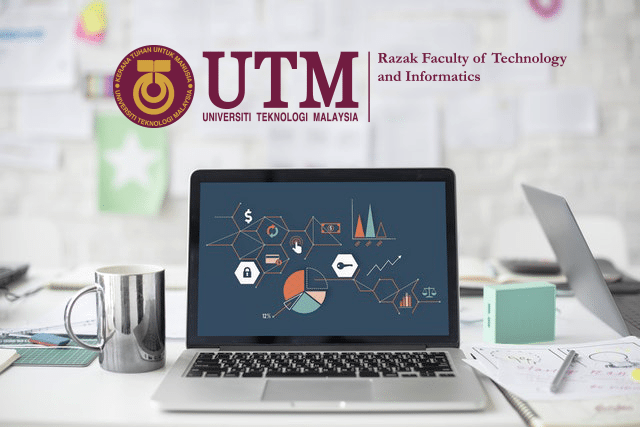 Introduction
The goal of this program is to produce ICT professionals who have advanced knowledge and skills in the field of Business Intelligence, data science and analytics. They will not only gain knowledge and skills in manipulating and analyzing data (especially Big Data), in fact, they will also equipped with knowledge and skill as analysts in Business Intelligence, which seeks to design and implement an analytical transformation into a leading organization in accordance with the current needs of the country.
This program is offered in Package 01 and Package 02 basis and based on a 3-Semester and 4-Semester Academic Years with several subjects being delivered and assessed in each semester. Assessment is based on presentation, case study, test, project and final exam conducted throughout the semester.
PROGRAM OBJECTIVES & OUTCOMES
PROGRAM OBJECTIVES
Practice in-depth and specialist knowledge of Business Intelligence and Analytics to effectively support organizational decision making
Demonstrate business acumen and higher-order thinking skills necessary to solve complex organizational information and decision problems through research, innovation and creativity which drive them to sustain intellectual curiosity and know how, and be lifelong learners
Show adaptability in different roles, responsibilities, surroundings and communities, enabling them to contribute and lead in their organizations and society
Demonstrate effective communication skills to a wide variety of audiences and practice professional, ethical, and societal responsibilities
PROGRAM OUTCOMES
The Programme Learning Outcomes (PO) is as follows
 Able to integrate business intelligence and analytics knowledge and technologies for effective and excellent practice as a business intelligent analyst, data scientist or decision scientist.
 Able to evaluate and analyse the technology of business intelligence and analytics, to develop solutions for extracting, analysing and delivering information, knowledge and insights necessary for well-informed, timely and effective decision making.
 Able to apply critical and creative thinking, and conduct systematic investigation into complex data management, data analytics and decision problems, to generate creative solutions and extend knowledge in business intelligence and analytics.
 Able to promote and apply ethics, values, attitude and professionalism for the benefit of consumers, profession, and society.
 Able to effectively communicate, orally and in writing, business intelligence and analytics solutions to peers, superiors, clients and experts.
 Able to apply and engage in independent and lifelong learning to keep up with latest relevant knowledge and cutting edge technologies.
 Able to work and function effectively in a diverse and multidisciplinary team and demonstrate respect for cultural diversity.
 Able to lead project, understand and interchange roles between team leaders and team members.
 Able to demonstrate entrepreneurial and management skill in daily life, identify global trends and propose appropriate actions.
PROGRAM STRUCTURE
COURSES
CREDITS

Core Courses (Compulsory)

MRTB 1113: Data Governance

MRTB 1123: Applied Statistics for Business Intelligence

MRTB 1133: Business Intelligence

MRTB 1143: Data Visualization and Interactive Design

MRTB 1153: Data Mining for Analytical Business Solutions**

MRTB 1163: Cloud Computing for Big Data

MRTB 0013: Research Methodology

21 credits

Elective Course (Choose three (3) only)

MRTB 2113: Strategic Business Management

MRTB 2123: Business Analytics

MRTB 2133: Advanced Enterprise Architecture for Business Intelligence

MRTB 2143: Digital Business and E-Commerce Management

MRTB 2153: Advanced Artificial Intelligence

MRTB 2163: Social Network Analytics MRTB 2173: Agile Data Science

MRTB 2183: Human Centered Computing

MRTS 1073: Internet of Thing (IoT) Technologies

MRTS 1043: IoT for Blockchain System Design

MRTX xxx3: Open Electives (Cross Program in Faculty)

MXXX xxx3: Open Electives (Cross Program in UTM)

**This class is supported by DataCamp, the most intuitive learning platform for data science. Learn R and Python the way you learn best through a combination of short expert videos and hands-on- the-keyboard exercises.

9 credits

Master Project

MRTB 2015: Master Project 1

MRTB 2027: Master Project 2

12 credits

University General Courses Choose 1

URSP 6013: Environmental Ethics UANP 6013: Informatics in Society

UHMS 6013: Seminar on Global Development, Economic and Social Issues

UHMZ 6023: Malaysian Society and Culture (For International Student Only)

UBSS 6023: Business Ethics, Responsibility and Sustainability

3 credits
COURSES
CREDITS

UBSS 6013: Organization Behaviour and Development

UHIS 6013: Philosophy of Science and Civilization

UHPS 6013: Dynamics of Leadership

UHLM 6013: Malay Language for Post Graduate (For International Student Only)

UCSM 1263: IT Project Management

UCSM 1163: Introduction to Technopreneurship

UMJG 6013: Basic Japanese Language and Culture

Or Any other University Course offered by other faculties

TOTAL CREDITS
45 CREDITS
PROGRAMME STRUCTURE ACCORDING TO SEMESTER
YEAR 1

Semester 1
Semester 2
Kod Kursus
Nama Kursus
Kredit
Kod Kursus
Nama Kursus
Kredit
MRTB 1113
Data Governance
3
MRTB 0013
Research Methodology
3
MRTB 1123
Applied Statistics for Business Intelligence
3
MRTB 1153
Data Mining for Analytical Business Solution
3
MRTB 1133
Business Intelligence
3
MRTB 1163
Cloud Computing for Big Data
3
MRTB 1143
Data Visualization and Interactive Design

 

3

MRTB XXXX

 

Elective Course 1

 

3

Jumlah Kredit
12
Jumlah Kredit
12
YEAR 2

Semester 3
Semester 4
Kod Kursus
Nama Kursus
Kredit
Kod Kursus
Nama Kursus
Kredit
UXXX 6XX3
Kursus Umum Universiti
3
MRTB XXXX
Elective Course 3
3
MRTB XXXX
Elective Course 2
3
MRTB 2027
Master Project 2
7
MRTB 2015
Master Project 1
5
Jumlah Kredit
11
Jumlah Kredit
10
ENTRY REQUIREMENT
AWARD REQUIREMENT
Student will be awarded with Master of Science (Business Intelligence and Analytics) or after graduating and meet the conditions set by UTM as below:
• Pass all courses with a total accumulated credit of 45 and pass CGPA of 3.0 and above.
• Achieved all conditions given in the preparation of Masters Project
• An applicant has applied for the award of Master of Science