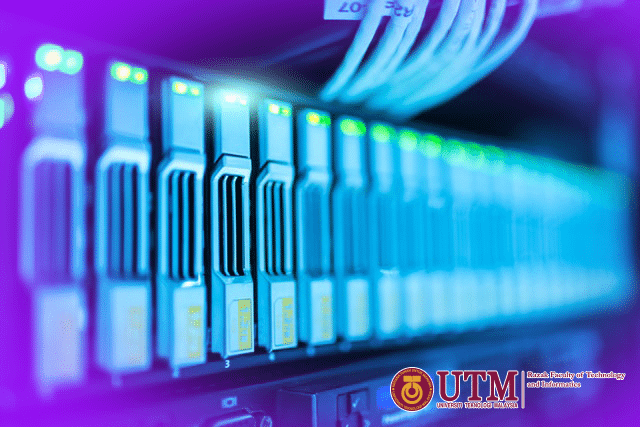 Introduction
The Master of Philosophy is a research programme of independent, supervised research and is assessed solely on the basis of a thesis. This program can be taken in any discipline especially in the area of informatics, for which appropriate supervision is available.
Location
This program will be conducted at Razak Faculty of Technology and Informatics, Universiti Teknologi Malaysia, Kuala Lumpur. 
Language
English language is the main medium for teaching & learning activities.
Career Opportunity
Master of Philosophy graduates move into a wide range of careers, depending on their areas of research, from the more traditional pathway of research and  academic careers to various professional arenas in a wide variety of informatics fields.
PROGRAM OUTCOME
This Master research program is capable of developing students with the following capabilities with the following capabilities :
Exploring the  knowledge and theories suitable for the particular master level research context.
Identifying and  analysing the appropriate level of research problem and producing suitable research proposal.
Justifying and verifying the proposed research using related fundamental theories.
Performing the research in a systematic manner.
Presenting and defending their research.
Writing and publishing their research work.
FIELDS OF RESEARCH
The main research areas which have been recognised and progressively growing up, but  not limited to the following areas are:
Software Design, Development, Analysis and, Testing
Information Security/Assurance
Multimedia Security
Digital Forensic
Business Informatics
Healthcare Informatics
Educational Informatics
Enterprise Architecture
Computer Systems Engineering
Web services
Mobile computing
Secure embedded system
Information analytics
Image Processing and Pattern Recognitions
MODE OF STUDY
This Master research program is fully research-based. However, students are also required to take one university general elective course and a research methodology course.
| | | |
| --- | --- | --- |
| Mode | Min Semester | Max Semester |
| Full time | 3 | 8 |
ASSESSMENT
The progress of the student is assessed each semester through a progress report. The student will be expected to present his/her proposal by the middle of the second semester. The degree is awarded based on a comprehensive examination (viva voce) of the thesis submitted by the student at end of study. All Master of Philosophy research are supervised by academic staffs from the graduate faculty member.
A. CORE COURSE
UNP0010  Research Methodology
This course introduces students to the fundamentals of research methodology which include a general introduction to postgraduate research, its methodologies and organisation. It is designed to support postgraduate students in developing their research proposal and to guide students through a range of issues and considerations which should inform their general approach to research. Students will learn a range of research tools, and will be equipped to plan and organize their research, as well as to communicate their findings.
B. UNIVERSITY COURSES
UHAP 6013 Seminar on Global Development, Economic and Social Issues (Local students only)
Discussion on this subject includes issues related to globalization and development, economic and social crisis that has become a global concern. It aims in developing skills in understanding and analyzing global issues and recommending relevant solutions. Issues will be discussed in details.
UHAZ 6123 Malaysian Society and Culture (International Students – Non Malay Race)
This course is designed for international postgraduates from countries of non-Malay origins. Students will be exposed to various aspects of the Malaysian culture such as  belief system, religious festivals, customs and etiquettes of different ethnic groups in Malaysia. Emphasis will be given to the Malay culture as it makes the core for the Dasar Kebudayaan Kebangsaan. Students will also be briefly introduced to basics of Malay language as the national language of Malaysia.
ULAM 6323 Malay Language for Postgraduates (International Students – Malay Race)
This course is designed for international Master and Doctor of Philosophy students from countries of Malay origins such as Indonesia, Brunei, Singapore and South Thailand. Students will be exposed to scientific paper writing. In this course, students are given an overview of scientific writing. They are also taught about the scientific paper writing method, particularly academic writing style. Furthermore, students are also taught about writing formats such as collections, bibliographies and editing to fit the format described academic writing UTM.
ENTRY REQUIREMENT