MSc (Engineering Business Management)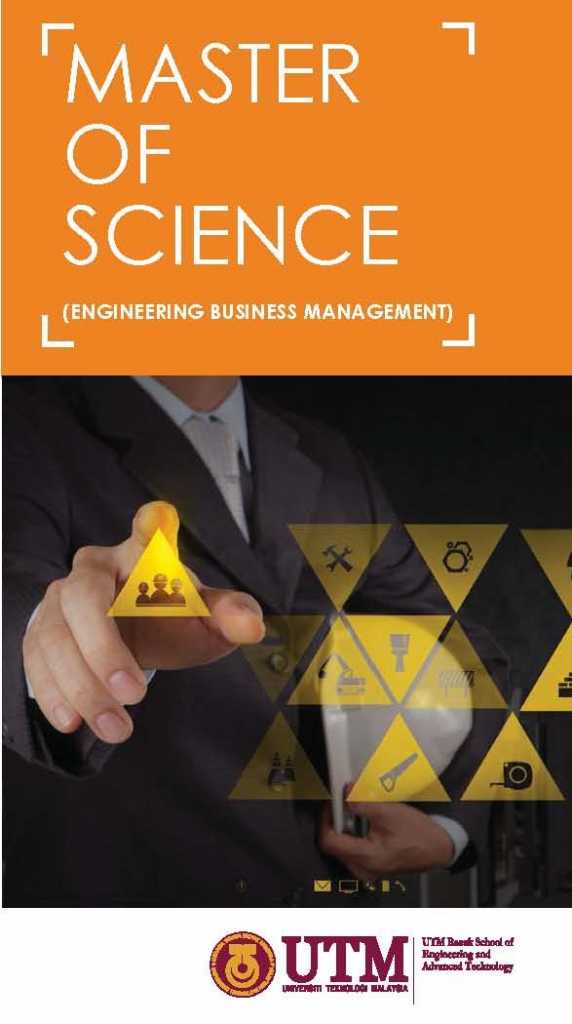 The Master of Science (Engineering Business Management) is an integrated programme that offers essential management and business skills as well as in technology and operations, and opportunities for further updating and enhancing knowledge in engineering. This programme focuses on the application of knowledge, hence participants may directly contribute in adding values to their employers specifically, and to the industry generally.
The MEBM program is implemented in modular mode, whereby modules are taken sequentially instead of concurrently as in the traditional master programme implementation. A total of 46 credits are required for graduation, comprising 12 taught modules of 3 credits each and a master project worth 10 credits. The duration of study is 1½ years for full-time and 2 years for part-time study. This programme aims to prepare working professionals in the engineering and other professions in engineering or technology based organizations working for transition into senior executive positions or engineering (or other professional) management roles and to prepare for life-long learning.