MASTER OF SCIENCE ( ENGINEERING BUSINESS MANAGEMENT)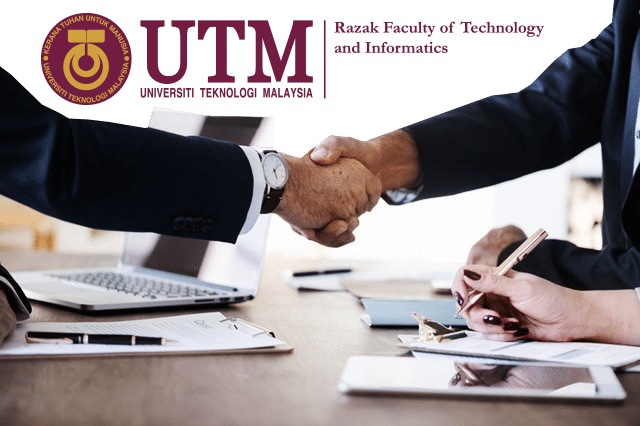 The Master of Science (Engineering Business Management) is an integrated programme that offers essential management and business skills as well as in technology and operations, and opportunities for further updating and enhancing knowledge in engineering. This programme focuses on the application of knowledge, hence participants may directly contribute in adding values to their employers specifically, and to the industry generally.
The MEBM program is implemented in modular mode, whereby modules are taken sequentially instead of concurrently as in the traditional master programme implementation. A total of 46 credits are required for graduation, comprising 12 taught modules of 3 credits each and a master project worth 10 credits. The duration of study is 1½ years for full-time and 2 years for part-time study. This programme aims to prepare working professionals in the engineering and other professions in engineering or technology based organizations working for transition into senior executive positions or engineering (or other professional) management roles and to prepare for life-long learning.
PROGRAM STRUCTURE
Master of Science (Engineering Business Management) programme offered on full-time and part time basis based on a 3-Semester Academic Year for full time and 4-Semester Academic Year for part time. Students are required to take two (2) university courses, six (6) Programme core courses, two (2) Masters Project and choose four (4) elective courses.
Core Courses (Compulsory)
MRSE 1103: Strategic Market Planning and Implementation
MRSE 1123: Strategic Management
MRSE 1523: Quality Management and Techniques
MRSE 1113: Financial Analysis
MRSE 1513: Operations Strategy and Management
MRSE 2583: Project Management
Elective Course
Group A (Operations and Technology) Choose 3 or 4 only
MRSE 2533: Lean Operations
MRSE 2543: Supply Chain Management
MRSE 2553: Logistics Management
MRSE 2563: Maintenance Management
MRSE 2573: Integrated Occupational Safety, Health and Environment Management
MRSE 2593: Technology Management
MRSE 2603: Creativity and Innovation Management
MRSE 2613: Decision Modeling
MRSE 2623: Simulation of Systems
MRSE 2633: Applied Statistical Methods
MRSE 2643: Information Systems Strategy for EBM
MRSE 2653: Engineering Informatics
MRSE 2803: Robust Product Development
MRSE 2253: Mechatronic System Design
MRSE 2813: Special Topics
Group B (Business and Management) Not necessary or choose 1 only
MRSE 2143: Entrepreneurship and New Venture Creation
MRSE 2153: Economic Analysis for Technology
MRSE 2163: Legal Aspects of Business
MRSE 2173: Human Resource Management
MRSE 2183: International Business Environment and Operation
MRSE 2193: Design and Accounting for Sustainability
Master Project
MRSE 1914: Masters Project 1
MRSE 2926: Masters Project 2
University General Courses
Compulsory
URSP 0013: Research Methodology
Choose 1
UIBE 1103: Organizational Behavior and Development
URSP 6013: Environmental Ethics
URSP 6023: ICT Ethics and Society
UHAP 6013: Seminar on Global Development, Economy and Social Issues
UPPF 6033: Dynamics of Leadership
UHAZ 6123: Malaysian Society and Culture
ULAM 6323: Malay Language for Postgraduates
ULAJ 6013: Japanese Language
UCCM 1263: IT Project Management
UICW 6023: Philosophy of Science and Social Development
PROGRAM OBJECTIVES & OUTCOMES
Produce graduates who are able to:
To disseminate and apply the knowledge inengineering business management by increasing the value added as well as contributing to the success of an organization.
To communicate effectively and able to work and discuss professionally in a team.
To be a responsible leader who are aware of global issues and handle it effectively, innovatively and ethically.
To adapt the current knowledge of engineering business management as a whole and able to develop continuously the relevant knowledge.
Program Outcomes
Integrate advanced engineering business management knowledge in managing operation and management issues.
Formulate and develop research competently in engineering business management.
Evaluate problems critically and propose appropriate solutions.
Communicate effectively among stakeholder and peers.
Demonstrate ethical values and professionalism in executing duties and responsibilities.
Organize and adopt contemporary knowledge in engineering business management.
Demonstrate management skill and identify business opportunities.
ENTRY REQUIREMENT
Please visit the University Entry Requirement page:
SCHOLARSHIP AND FINANCIAL AIDS
AWARD REQUIREMENT
Students should:
Pass all courses

Achieve a total accumulated credit of 46 with a minimum of cumulative 'B' grade or CGPA of 3.0

Masters Project.

Pass the Masters Project through oral presentation and submission of a comprehensive project report with a maximum of 100 pages
PROGRAM FEES
OPPORTUNITY FOR DOUBLE MASTERS PROGRAM
INTERNATIONAL DOUBLE MASTERS PROGRAM IN ENGINEERING BUSINESS MANAGEMENT (UTM) AND MASTER IN BUSINESS ADMINISTRATION (MEIJI UNIVERSITY)
The Double Masters with MEIJI University Japan is the first joint program between Razak Faculty of Technology and Informatics and a Japanese university and only offered to Malaysian students registered for MSc (EBM).  This programme offers the opportunity for participants who want to pursue double masters in Engineering Business Management (EBM) and Master in Business Administration (MBA) simultaneously. Participants can register with the EBM program and the credits can be transferred to Meiji MBA program. UTM will award Master in Engineering Business Management and Meiji University will award an MBA. Razak Faculty of Technology and Informatics EBM participants are required to attend Meiji University at least once during the study period, for a minimum of two weeks, for project/thesis supervision and enroll in at least one MBA elective. The other electives can be taken either at Meiji University or at Razak Faculty of Technology and Informatics, conducted by staff from Meiji University. There will also be participants from Meiji University who will come to Malaysia to enroll in EBM modules along with other participants.
The UTM-Meiji Double Masters Programme provides a unique opportunity and exposure to all participants the educations of two countries. Being premier Universities in both countries, this program provide participants with the special skills to face challenges in business and engineering and enhance the capabilities in decision making as well as strategic planning. The number of admissions to the double Masters programme is subject to passing the interview and approval from Meiji University. Meiji University reserves the right to limit the number of EBM participants enrolling in its MBA program for administrative reasons.
For those who wish to enroll in the double master programme, the fee is additional RM10,000 of normal registration fee for MEBM, and does not include accommodation, travel, food, class materials and other expenses while in Japan (minimum estimated cost is RM6,000 – this value vary depending on the exchange rate).
HOW TO APPLY?
All application must be made via: