Ts. Dr. Rozzeta Dolah CEng memenuhi jemputan Council of Malaysian Midwest Students: COMMS – "Building an Interconnected Network between Malaysian Postgrads and Postdocs in the United States". 15 DEC. 2018 Saturday USA Eastern time 4.30pm.
Youtube Channel https://youtu.be/EvwwAKzw8jY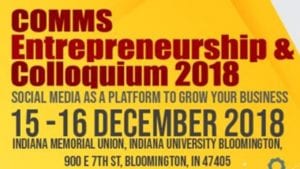 COMMS 2018 colloquium event. Our keynote speaker for this event is Ts.Dr. Rozzeta Dolah, President of MIT Postdoctoral Association and Tokoh Perdana for 2018 Perdana Scholars Award.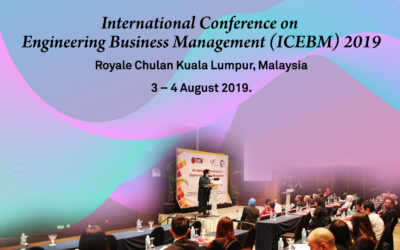 8th International Conference on Engineering Business Management (ICEBM 2019)  3 – 4 August 2019Royale Chulan Kuala Lumpur, Malaysiahttp://razak.utm.my/icebm2019/ We would like to invite you to participate in the 8th International Conference on Engineering Business...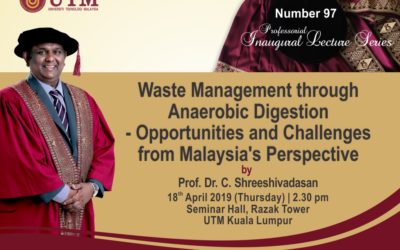 With our greatest pleasure, you are cordially invited to attend the 97th Professorial Inaugural Lecture Series that will be delivered by Professor Dr. C. Shreeshivadasan on the respective date and time as follows :- Date : 18th April 2019 (Thursday) Time : 2.30 pm...