Keynote Speaker 1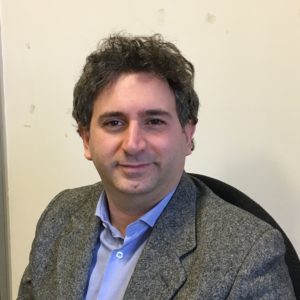 Dr. Marco Mugnaini
Assistant Professor, University of Siena
Distinguished Lecturer IEEE IMS
Marco Mugnaini got his Ph.D. in Reliability Availability and Logistics, University of Florence, Italy, 2003 and the Laurea Degree (110/110 cum Laude) in Electronics Engineering with major in Non Linear Automatic Controls, University of Florence, Italy, 1999.  Currently he is Assistant Professor at the University of Siena (Manager of the electronics training lab.), University of Siena, Italy. He has been appointed as faculty and Professor at the Electrical and Electronics Technology Dept. at the Higher Colleges of Technology Abu Dhabi, UAE in 2012 – 2013. From 2005 to 2012 he was Assistant Professor at the University of Siena (Manager of the electronics training lab.), University of Siena. He is Co-founder of the SENSIA SrL Company, Italy, 2008 www.sensia.it, Co-founder of the DESMOWEB SrL Company, Italy, 2009 www.desmoweb.com and was employed as Product Safety Engineer at General Electric (GE) Power System Oil and Gas Division with the responsibility of leading the design for safety of five production sites (AC Compressor, Gemini, Rotoflow, Thermodyn, PII), Florence, Italy, from 2003-2005. He also acted as Consultant for Borri Industrial Power Solutions S.p.A. 2002-2011, for Astrid Energy Enterprises S.p.A. 1999-2000 and for CETACE, Magnetek S.p.A. 1999-2000 in the areas of reliability for electronics and mechanics. He got  the Certification as Labview Associate Developer, Green Belt Certified, CAP (Change Acceleration Process). He is IEEE Senior Member. In 2003 Marco Mugnaini received the award for the best National Ph.D. thesis in the maintenance context from CNIM (National Italian Center for Maintenance). He is author and co-author of more than 90 papers in International peer reviewed Journal and conferences and of 5 national and international patents.
Tentative Title:
"Advanced Reliability, Availability and Safety Design Tools for Industrial Applications"
Scientific and industrial worlds have started recently to look again with interest to the basic rules to perform reliability, availability and safety analysis and design on complex electro-mechanical systems. The main failure modes on electronic devices and sensors as well as the main techniques for failure mode investigation are of interest in modern system design. Statistical characterization of the main probability density functions and degradation models of innovation is mandatory to build lasting and safe products. The main reliability design techniques such as: fault tree analysis, cut set method, minimal path approach, critical block analysis for reliability are requested by companies worldwide as well as the knowledge of the main failure modes and reliability databases and handbooks as MIL-HDBK217, OREDA, BELLCORE, etc… Maintenance policies with special attention to corrective and preventive ones are also affected by reliability design in terms of advantages and disadvantages when applied to electro-mechanical systems. The main safety standards as IEC61508, IEC 61511 and EN50129, EN50128, EN50126 are usually considered in industrial design. The aim of this talk is to enable companies to develop inner confidence on advanced modelling techniques involving reliability, availability and safe design. Under this spotlight in addition to traditional and well known statistical models, innovative modelling techniques based on statistical data representation will be introduced and tailored to some specific case studies in the fields of bio instruments, transportations and oil & gas contexts.
Keynote Speaker 2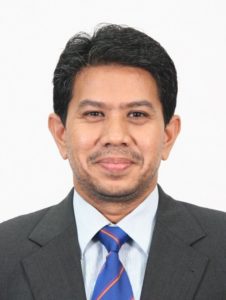 Ir. Dr. Hafizal Mohamad
Senior Staff Researcher
hafizal.mohamad@mimos.my
Wireless Innovation Department
MIMOS Berhad Technology Park Malaysia 57000 Kuala Lumpur
Hafizal Mohamad is the recipient of ASEAN Outstanding Scientist and Technologist Award (AOSTA) 2017 and Top Research Scientist Malaysia (TRSM) by Academy of Sciences Malaysia. Currently, he is a Senior Staff Researcher at Corporate Technology Division, MIMOS Berhad. Hafizal has more than 20 years working experience in the ICT industry and passionate about creating a hyper-connected world. He is the co-inventor of 36 filed patents and nine granted patents in the field of wireless communications. He served as a visiting fellow at NICT, Japan in 2005. He has published over 100 journal and conference papers. He has delivered keynote and expert talks at national and international events. Hafizal is a Senior Member of the Institute of Electrical and Electronics Engineers (IEEE), USA and he has served in various leadership roles in the IEEE. Hafizal has also been appointed as an expert panel for technical committees related to E&E and ICT areas. Hafizal earned BEng (first class) and PhD degrees in electronic engineering from University of Southampton, UK. He is a registered professional engineer with Board of Engineer Malaysia and a certified HRDF trainer.
Invited Speaker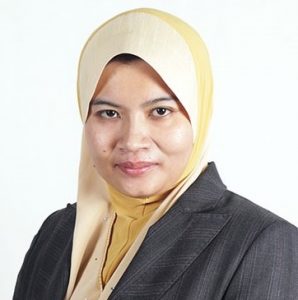 Dr Rudzidatul Akmam Dziyauddin
Senior Lecturer
rudzidatul.kl@utm.my
Ubiquitous Broadband Access Networks Research Group
Razak Faculty of Technology and Informatics, Universiti Teknologi Malaysia
Dr Rudzidatul Akmam Dziyauddin and currently a Senior Lecturer in Universiti Teknologi Malaysia (UTM). She graduated from Universiti Sains Malaysia with a B.Eng in Electrical and Electronics in 2000 and M.Sc. in Information Technology and Science Qualitative from Universiti Teknologi MARA in 2004. She obtained a PhD from University of Bristol, UK in 2012. She has vast working experience in a telecommunication operator in Malaysia and also Toshiba Research Europe Limited (TREL). She invented a number of international patents filed in the UK, Japan and USA. She was also a research scientist while doing her sabbatical at Nanyang Technology University (NTU). She serves as a member for IMT & Future Networks Working Group in Malaysia Technical Standards Forum Berhad (MTSFB) in developing the IMT-2020 technical code. Her research interest includes vehicle edge computing, radio resource management, energy scheduling, machine learning, game theory, intercell interference mitigation and sensor development on the Internet of Things.
Abstract Title:
Deep Reinforcement Learning Empowered Computation Offloading for Vehicle Edge Computing.
Autonomous Vehicles (AVs) generated a plethora of data for supporting various vehicle applications. Thus, big storage and high computation platform are necessary and possible with the presence of cloud computing. However, the computation for vehicular networks at the cloud computing suffers from several drawbacks such as latency and cost due to the proximity issue. As a solution, the computing capability has been recently proposed at the edge of vehicular networks, which is known as Vehicle Edge Computing (VEC). This leads to another issue of how vehicles can offload and compute data at edge nodes.  The talk presents an overview of VEC architectures include types of layers, fog nodes, communication technologies, and also vehicle applications. Since the mobility is critical on the VEC performance, the mobility model used in the VEC scenario will also be highlighted. Existing Deep Reinforcement Learning techniques that are applied to computation offloading for VEC will also be discussed. Finally, some key research challenges, issues and future works will be provided.