Click to download the TAFGEN 2018 tentative program–> download (Updated 19th July 2018)
Register now !! TUTORIAL on Wireless Networks for Internet-of-Things (IoT)
Join us for the 2nd International Conference on Telematics and Future Generation Networks to be held 24-26 July 2018, in Malaysia.
---
—————————————————-
 CALL FOR SPECIAL SESSION PAPERS
——————————————————
Finalized Special Session for TAFGEN2018 :
SS01: Antenna Technologies for 5G Mobile Communications
SS02: Smart Data Analytics
SS03: Emerging Technologies of Internet of Things (IoT)
SS04: Photonics and Optical Fiber Technology
Special Session Paper Submission Deadline  : 1st APRIL 2018
Paper Submission for Special Session
The paper needs to be submitted via EDAS conference management system by selecting the appropriate special session track.
Paper Review
The paper review will be performed as per regular papers submitted to the conference. The format and length of the paper will adhere to the regular paper rules and regulations. 
*For every FIVE (5) paid registrations in the same special session, ONE (1) complimentary registration will be offered to the organizer.
---
Final Extension for paper submission: 1 March 2018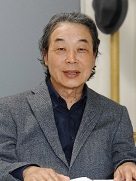 Plenary Speaker
Yong-Jin Park received B.E., M.E., and Ph.D. degrees in Electronic Engineering from Waseda University, Tokyo. From 1978 to 2010, he was a Professor at Hanyang University, Seoul. He was also a Professor of Waseda University, Tokyo, during 2010-2016. Afterward, he joined University Malaysia Sabah in 2016, where he is now a Professor of Faculty of Computing and Informatics. In addition, he was a Visiting Associate Professor from 1983 to 1984 in the Department of Computer Science, University of Illinois, Urbana-Champaign, and a Research Fellow at the Computing Laboratory, University of Kent, England, from 1990 to 1991. Read More…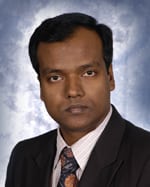 Plenary Speaker
Prof. Dr. Shaikh Fattah, Education Chair, IEEE HAC
Title of Keynote Talk:
Challenges and Opportunities of Bio-signal Based Humanitarian Technologies in Sustainable Development Space
Abstract of Keynote Talk:
Dependence on cellphone applications and fascination for wearable devices have created a large demand for research in automatic disease detection and smart health control systems. Instead of large scale medical instrumentations, this type of low cost handheld bio-signal processing systems are getting popularity because of user's self operating options and instant service facilities.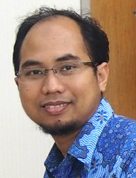 Keynote Speaker
Dr. Anwar graduated (cum laude) from the department of Electrical Engineering (Telecommunications), Institut Teknologi Bandung (ITB), Bandung, Indonesia in 2000 for his Bachelor degree (S.T.). He received Master and Doctor Degrees from Graduate School of Information Science, Nara Institute of Science and Technology (NAIST), Nara, Japan, in 2005 and 2008, respectively. He received best student paper award from the IEEE Radio and Wireless Symposium 2006 (RWS'06), California, USA, Best Paper Award of Indonesian Student Association (ISA 2007), Read More…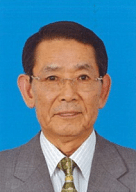 Keynote Speaker
Prof. Dr. Yoshihide Yamada
He received the bachelor and master of engineering from Nagoya Institute of Technology in 1971 and 1973, respectively. And he received the Dr. of electrical engineering from Tokyo Institute of Technology in 1989. He joined Electrical Communication Laboratories of Nippon Telegraph and Telephone Corporation (NTT) in 1973 and moved to NTT Mobile Communications Network Inc. (NTT DoCoMo) in 1993. In 1998, he joined National Defense Academy as a professor. Read More…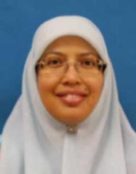 Invited Speaker
Sharifah Kamilah Syed Yusof
Sharifah K. Syed Yusof received her BSc in Electrical Engineering from George Washington University, in 1988. She became Assistant Lecturer at the Department of Communication Engineering, Universiti Teknologi Malaysia (UTM) where she pursued her Master and PhD degrees at UTM respectively. She was appointed as a Senior Lecturer in 2007 then became Associate Professor in 2010. Read More…
TAFGEN2018 is organised by Department Of Engineering, UTM RAZAK School of Engineering and Advanced Technology, Universiti Teknologi Malaysia (UTM), and technically co-sponsored by IEEE Malaysia Communication Society & Vehicular Technology Society Joint Chapter (ComSoc/VTS).
Accepted papers will be published in the TAFGEN 2018 Conference Proceedings and will be sent to IEEE Explore for publication approval. The proceedings will be submitted for indexing and available at major academic databases. Authors are invited to submit original, unpublished papers on any aspects related to telematics and future generation networks including, but not limited to, the following technical areas:
-PHY and Fundamentals
Antenna, Channel Modeling, Propagation & Radio Frequency, MIMO And Relaying • Signal Processing For Communication • Cooperative, Cognitive, Device-To-Device And Multihop, Mmwave, Molecular And Nano Communications • Information Theory, Coding And Modulation, Equalisation, Synchronisation • Channel Modeling, Characterisation And Estimation • PHY Layer Security And Privacy • Interference Modeling, Management, Cancellation And Alignment.
-MAC and Cross Layer Design
Interference, Characterisation & Mitigation • Qos And Qoe In Communication System • Link Adaptation, Admission Control, Resource Allocation And Scheduling • MAC Protocol And Design For Mmwave, Energy Harvesting, Multi-Tier, Small, Molecular And Nano Wireless Networks • Full Duplex Wireless Networks • Cross Layer Design For Massive MIMO And Multiuser MIMO Networks, Cooperative, Cognitive Networks • Multiple Access In M2M, Future Generation Networks.
-Wireless Networks
Routing And Traffic Management • Cognitive Radio And Networks • Green Communications And Networks • Vehicular Communications, Networks, Intelligent Transport System • Ad-Hoc And Sensor Networking • Software Defined Networks And Network Function Virtualization (NFV) • Positioning, Localisation And Navigation And Satellite Networks.
-Emerging Technologies, Applications and Services
• Big Data And Internet Of Things (Iot) • Smart Grid Communication And Networks • Telematics And Informatics • Mobile Networks, Applications And Services • Security Issues In Communication • Recent Advances In System Engineering • Recent Advances In 4G And 5G Communications.
-Photonics
• Optical Communications • Optical Fiber Technology • Optical Interconnects • Semiconductor Lasers • Photonics Devices, Networks And System • Photodetectors, Sensors, System And Imaging • Radio-Over-Fiber And Free-Space Optics • Microwave Photonics, Silicon Photonics • Nano-Photonics And Micro/Nano Optics • Quantum And Nonlinear Optics, Visible Light Communication • Ultrafast Optics.
Paper submission process will be managed by EDAS: http://edas.info/N24052. Papers should be a maximum of six (6) pages including figures, tables, references and appendices. Use the standard IEEE Transactions templates for Microsoft Word or LaTeX formats (http://www.ieee.org/conferences_events/conferences/publishing/templates.html).
Past TAFGEN 2015: Indexed by Scopus and Published in IEEEXplore
Non- Student Registration: Entitled 2 Papers Submission
Selected paper will be invited to publish in extended format in Scopus Journal under special issue edition.