Perdana Policy Brief No 8 August 2019:
RISING OF MENTAL HEALTH ISSUES: A CHALLENGE TO MALAYSIAN WELL-BEING
Perdana Policy Brief No 7 July 2019: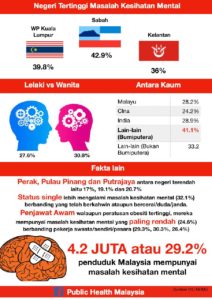 There has been an increased in public as well as the government concern of mental health issues across the world. It is further noted that the burden of mental disorders continues to grow with significant impacts on health and major social, human rights and economic consequences in all countries of the world.
Read more at …………… Perdana Policy Brief No. 8 Aug 2019
SHOULD VOTING AGE BE LOWERED TO 18?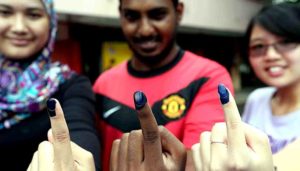 Under the Malaysian law, the right to vote only belongs to citizens who have reached 21 years old on the "qualifying date", i.e. the date when a citizen applies to be a registered voter.  The concept of universal suffrage is excluded by age limit to ensure that only those who can exercise rational judgment is entitle to vote. Casting a vote is essentially not a mere expression of opinion but a process of making wise and reasoned political decision.
Read more at …………….. Perdana Policy Brief No. 7 Jul 2019
Perdana Policy Brief No 6 June 2019: 
SURI-Employees Provident Fund (EPF) For Housewives; The importance of legal instruments as main support system in executing policy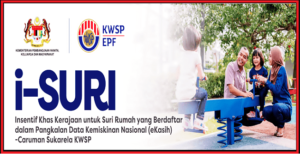 A policy initiative meant solely for housewives was announced on 8th June 2018 by Deputy Prime Minister, Dato' Seri Dr. Wan Azizah Wan Ismail who is heading the Ministry of Women and Family Development. The initiative aims at providing them financial security net, particularly when they solely depend on their husbands for income.
Read more at ………. Perdana Policy Brief No. 6 Jun 2019
Perdana Policy Brief No 5 May 2019: Energy Mix With Renewables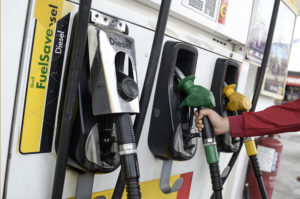 But not on dependency, but over dependency on fossil fuels, the like of coal, oil, and gas, would not help much for Malaysia to realise the potential of promoting and developing its renewable energy resources.
Read more at ………………. Perdana Policy Brief No. 5 May 2019.
Perdana Policy Brief No 4 March 2019: National Community Policy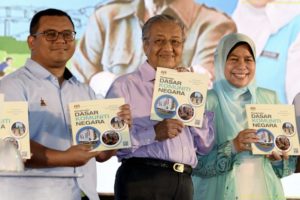 The National Community Policy is keen to mold a community that is more concerned towards social issues and creates a more prosperous life. Emphasizing on the aspects of value, way of life as well as the social aspects practiced by the urban community.
Read more at ………. Perdana Policy Brief No. 4 Apr 2019
Perdana Policy Brief No 3 March 2019: The Intent of Malaysia Defence White Paper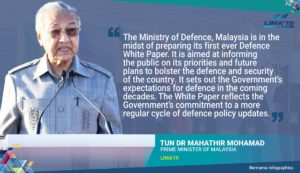 The Defence White Paper project was initiated as part of the PH government pledge to be more transparent when conducting its domestic and foreign policy issues which include defence matters. The initiative when first announced by the Defence Minister Mohamad Sabu in August last year, raised eye brows since the concept of the white paper itself will entails a very comprehensive policy document which manifest the government's vision for defence related matters.
Read more at …….. Perdana Policy Brief No. 3 Mar 2019
Perdana Policy Brief No 2 February 2019: Lynas Saga: Policy Based on Science or Politics?
It has been argued that science is not political. It implies that it does not belong exclusively to any political party. But science is always in the middle of controversies and the Lynas saga shows it all. Developing a public policy that deal with the people safety and well being issue requires more than science since science is not always black and white.
Read more at …….. Perdana Policy Brief No. 2 Feb 2019
Perdana Policy Brief No 1 January 2019: Education Minister New Year Message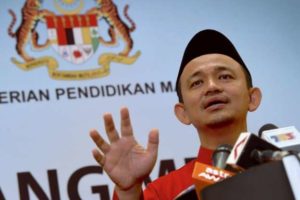 In his first major policy announcement since Dr. Maszlee Malik was appointed as education minister last year, he said government schools and public universities should become institutions of choice, by injecting a more global approach of learning and doing away with exam-oriented curriculum.
Read more at …….Perdana Policy Brief No.1 Jan 2019