Get the chance to meet with world-reknowned speakers in Robust Engineering and Robust Statistics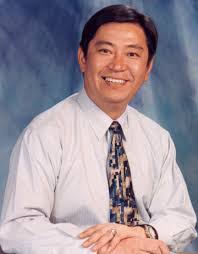 Being the son for the late Genichi Taguchi, Eng. Shin Taguchi continues the legacy of his father in promoting Taguchi Methods around the globe. He has worked with more than 25,000 engineers worldwide. He has also implemented product and process optimization based on Taguchi Methods, Robust Engineering and other strategies. He works with engineering, product development and manufacturing executives. As a consultant and president of ASI Consulting Group, he's one of the quality industry's most sought-after professionals. His client list is a roster of industry heavy-hitters: General Motors Corp., Hyundai Motor Co., Ford Motor Co., Kodak, Texas Instruments Inc. and Lexmark International Inc.
Over the years, he's trained more than 25,000 engineers worldwide in quality engineering, product and process optimization, and his father's renowned Taguchi methods. Taguchi is a disciple of robust engineering, the practice of designing products to avoid future quality problems. He believes that the quality goal of companies should be to solve quality problems before they're created. "Firefighting" quality flaws through post-production inspection is useless.
Shin Taguchi is a Fellow of the Royal Statistical Society in London, and is a member of the Institute of Industrial Engineering (IIE) and the American Society for Quality (ASQ). Mr. Taguchi is a member of the Quality Control Research Group of the Japanese Standards Association (JSA) and Quality Engineering Forum in Japan. He is an editor of the Quality Engineering Forum Technical Journal and was awarded the Craig Award for the best technical paper presented at the annual conference of the ASQ.
Shin Taguchi has been featured in the media through a number of national and international forums, including Fortune Magazine and Actionline (a publication of AIAG). He has given presentations and workshops at numerous conferences, including ASQ, ASME, SME, SAE, and IIE. He holds a Bachelor of Science degree in Industrial Engineering and Statistics from the University of Michigan and trains and consults with many major corporations worldwide.
Books Authored:
2016 – Robust Optimization (Wiley) co-authored with Subir Chowdhury

2004 – Computer-based Robust Engineering (ASQ Quality Press) coauthored with Genichi Taguchi and Rajesh Jugulum

1999 – Robust Engineering (McGraw-Hill) coauthored with Genichi Taguchi and Subir Chowdhury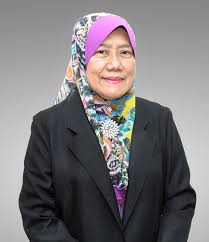 Prof. Dr. Habshah Midi completed her undergraduate studies at the Drew University, USA, graduating with Bachelors Degree in Mathematics. She received her Masters Degree at The Ohio State University, USA in Applied Statistics. In 1981, she joined Universiti Putra Malaysia (UPM) as a lecturer and then received her PhD studies in Statistics at Universiti Kebangsaan Malaysia in 1995.
Having published more than 100 papers in international and local citation-indexed journals, her research interests focus on robust statistics, regressions, experimental designs, quality control, sampling techniques, bootstrapping techniques and application of statistical methods to real life problems. She is actively involved in the Malaysia Institute of Statistics Society and has been appointed as the Vice President since 2014. Prior to this, she was the council members of the society. She is often invited as invited speaker in statistical conferences and also has served as research grant evaluator, journal papers reviewer and external reviewer for academic promotions. Prof. Dr. Habshah's active involvement in research and exhibitions was further recognized when she was awarded several silver medals and several gold medals in research exhibitions. She also actively involved in the community and industrial linkages and has been the programme head (year 2012,2013 and 2015) for the Nobel Laureates Outreach Camp – 'Scientist for Tomorrow' programme for selected MARA Junior Science Colleges (one of the leading secondary education schools in Malaysia) students.
As an academician, Prof. Dr. Habshah Midi is dedicated to the quality of teaching. In 2007, she was awarded the Fellowship Naib Canselor (Excellent in Teaching). In 2010, she was nominated by UPM for the National Academic Award (Excellence in Teaching).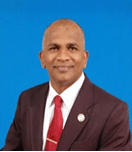 Major Dr. Prebagaran Jayaraman (R) has 26 years of working experience in Management & Training. He has served as a facilitator for major MNC, SME and government agencies in the field of management, safety, quality and training. He is a Certified Project Management Professional (PMP) and Project Risk Management Professional (RMP) by Project Management Institute (USA). He was a part of project management team of multi billion ringgit international ship building project. He has hands on experience in managing technology transfer, project risk management and competency development.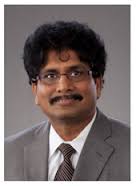 Dr. RAJESH JUGULUM, Ph.D., is a Data Management, Analytics and Process Engineering (Six Sigma) Professional. Rajesh held executive positions in these fields at Citi Group and Bank of America. Before joining financial industry, Rajesh was a researcher at Massachusetts Institute of Technology. Rajesh, who completed his doctoral degree for his research work on Mahalanobis-Taguchi System under the guidance of Dr. Genichi Taguchi, is an affiliate graduate faculty at University of Arkansas in Little Rock and an adjunct faculty at Northeastern University in Boston.

Rajesh has published several articles in leading technical journals and magazines and authored/co-authored four books. In addition Rajesh holds a US patent and his two other US patents are under review. His honors include 2002 ASQ's Feigenbaum medal, 2006 International Technology Institute's Rockwell medal and 2012 recognition award from ISE department of Wayne State university.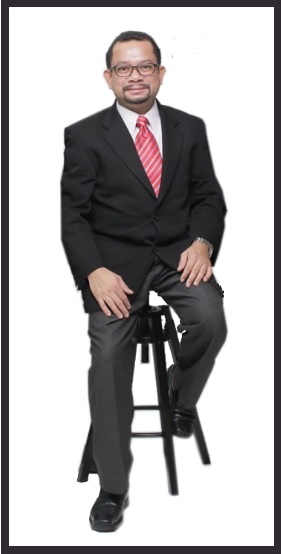 Associate Prof. Dr. Khairur Rijal Jamaludin has a PhD in Manufactruing Engineering from Universiti Kebangsaan Malaysia, Master's degree from University of Warwick, United Kingdom and Bacheclor's degree from Universiti Teknologi Malaysia (UTM). After graduation with Bachelor's of Mechanical Engineering, he worked with Proton, a National carmaker in Malaysia, a place where he gained his industrial engineering experiences. At Proton, he worked under the Engine & Transmission Department. In this department, he was responsible for the plan capacity upgrading and setting up a new production line for new engine models. In 1997, he has been appointed as the academic staff of UTM.

He has published many research articles on international journals in the field of Quality Engineering using Taguchi Methods for optimizing metal injection molding processes. He and his team is actively involved with industry research as well as fundamental research particularly related to Taguchi Methods and Mahalanobis-Taguchi System. With the consent and encouragement given by the family of the late Dr. Genichi Taguchi, he and his team has founded the Genichi Taguchi Center for Quallity and Sustainability in UTM. 
Dr. Rozzeta Dolah, trained in Japan and is a Chartered Engineer registered in UK, is a senior lecturer at Universiti Teknologi Malaysia, in Razak School of UTM in Engineering and Advanced Technology, Kuala Lumpur, Malaysia. Her experience in quality engineering was gained under the direct tutelage of the son of the late Dr. Genichi Taguchi, world's renowned Quality Guru. Prior to being in academic field, she has many years of experience as process engineer in a Japanese organization where she was involved in Black Belt Six Sigma projects, and solved problems with multiple reduction on production and defects using MINITAB 17.
Her research interest involves in robust quality engineering for nanotechnology in renewable energy, biomass conversion into transportation fuel, and manufacturing control process with particular emphasis on the technical experimental design including Taguchi Method and optimization. As a member of Japan's Quality Engineering Society, she led many quality improvement projects through the implementation of Taguchi Method (Robust Quality Engineering), Design of Experiments (DOE), and Lean Six Sigma. She is currently a post doctoral fellow at the Department of Mechanical Engineering of Massachusetts Institutes of Technology (MIT), USA in microfluidics and nanofluidics research for renewable energy using Taguchi optimization.

Prof. Dr. Miyagi Zenichi is a full professor for the department of mechanical engineering at Meiji University, Chiyoda, Tokyo, Japan. He is one of the prominent speakers in Taguchi's Robust Engineering where he has been involved in adressing key note speeches in all ICRQE conferences since the first conference held at Kuala Lumpur in 2013 until the last conference held at Mumbai in 2016.  
His research interest is related to the field of mechanical engineering and measurement specializing in measurement engineering, bonding and adhesion, measurement, quality engineering, methods of experimental design, and uncertainty of measurement.