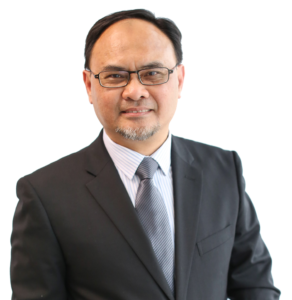 Sha'ri Mohd Yusof, PhD
Professor,
Graduate School of Business Administration
Meiji University
Post Pandemic Sustainable Global Supply Chain Resilience for Operations Management
The global supply chain (GSC) is so interconnected and interdependent to allow a flourishing global trade and business driving the world's economy. GSC has managed to survive and sustain its functioning despite small disruptions throughout these years including natural disasters such as floods in Bangkok, earthquake in Sendai, and few regional health pandemics such as H1N1. However, in 2020, Covid-19 global pandemic totally devastated the supply chain with massive global disruption, putting many businesses at standstill due to lockdowns, border closing, transportation stopped, with only essential products to continue trading such as medical supplies. Today, there is a global supply shortage for semiconductor chips resulting in many automobiles production to slowdown or even shutdown. This presentation will discuss the above issues and to review current research on supply chain resilience.
Global supply chain must be rethink, redesign and particularly to build resilience to ensure sustainability for next rounds of unexpected unknown uncertain and unprecedented massive disruptions such as global pandemic or global crisis. Guidelines given by researchers to ensure viability of supply chains in the wake of future unknown-unknown risks such as the COVID-19 outbreak will be reviewed as well. Another area is on how to design resilience into global supply chains using the BCG SC Resilience Model to assess level of resilience will be discussed. Finally, a brief discussion on the operational challenges faced by organizations during pandemic and post pandemic will be made. The way forward is contingent upon many factors, some known and many unknown and uncertain. Therefore, industry partners and companies in the global supply chain must make a concerted effort in designing, developing, and implementing their own set of strategies, models, and action plans to build sustainable resilient supply chains able to respond fast, react immediately, and ensure resilient recover when faced with future global supply chain disruptions.
Industrial Keynote Speaker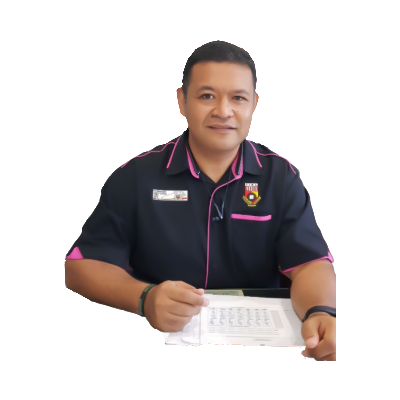 Ahmad Sharainon Bin Md Shaarani
MICROCORP SDN BHD
The Impact of the Fourth Industrial Revolution on Facility Management Organizations
The National IR 4.0 Policy, which drives initiatives to implement the IR 4.0 agenda, is one way to illustrate this dedication. The radical incorporation of emerging technologies into previously established business models is meant by the term "IR 4.0." This policy encourages the use of technology to enhance society as well as the economy. It emphasises the health and happiness of the people as the primary objective.
Despite the country's overall economic difficulties, the facilities management industry in Malaysia has experienced phenomenal growth. Recently, one of the fundamentals that organisations that manage facilities need to be aware of is the growing importance of issues concerning the quality of life and the environment. This is because these issues are interconnected. Getting the most out of one's time spent on development should be a top priority. As part of the organization's overall digital business strategy, the company needs to develop its products and services based on digital facility management.
It is vitally important to conduct research on topics such as "The Digital Divide" and "Information and Communication Technology and Development." This should include analysing successful projects as well as projects that were not successful, determining what is effective as well as what is not effective, and evaluating project policies using an approach that is in line with IR4.0.