=====================================================
IMPORTANT NOTIFICATION
Dear authors,
Our first virtual conference is just around the corner. The presentation schedule has been finalized and can be downloaded here. Please be aware that the time stated in the schedule is local time in Kuala Lumpur ((UTC+08:00) Kuala Lumpur, Singapore). To ensure a smooth program, we also provide the Technical Instructions of Presentation which can be downloaded here. We are looking forward to see you next week!
Stay safe!
Best Regards,
ICBAPS2020 Secretariat
=====================================================
IMPORTANT NOTIFICATION
Dear authors,
The World Health Organization (WHO) has formally declared the COVID-19 outbreak a pandemic on 12th March 2020. According to WHO, pandemic means a "sudden increase in the number of cases all over the world, usually affecting a large number of people". The Government of Malaysia has imposed a movement control order for 14 days starting 18th March 2020 throughout the whole country. All social gatherings thereafter including international meetings, conferences, sporting events, social and religious assemblies are strictly banned.
The safety and well-being of ICBAPS2020 participants is our priority. Therefore, due to growing concerns about COVID-19, we regretfully announce that the ICBAPS2020 will cancel its physical conference this year, instead shifting to a fully VIRTUAL CONFERENCE. This unfortunate event does give us the opportunity to innovate on how to host an effective virtual conference. Therefore, organizing committees are now working very hard to create a virtual conference that will be valuable and engaging for both presenters and participants.
The virtual conference is scheduled to be held on 6-7 MAY 2020. Hence, all presenters for ICBAPS2020 are required to prepare a Virtual Video Presentation and must follow the guidelines for the preparation of your VIDEO PRESENTATION. The guidelines can be downloaded HERE.
The conference kit will be posted to participant (ONE conference kit for ONE paper registered and paid). Kindly a representative author of the paper to email us the postal address.
Our thoughts and prayers are with those affected by COVID-19 around the world. It is our greatest hope that everyone remains healthy and safe. We apologize for any inconvenience this may have caused our participants. We thank you for your support and understanding.
Stay safe!
Best Regards,
ICBAPS2020 Secretariat
=====================================================
URGENT ANNOUNCEMENT!
Due to the current situation of Covid-19 outbreak, the Malaysian government has imposed corona virus response measure. This is to quarantine (at least 14 days) individuals with the corona virus symptoms and those who are from the highly affected countries.
Due to this outbreak, our conference will not bear any related circumstances.
Thus, our preventive step is to give an options to all participants to prepare a video presentation that will be played during the conference day. Please contact us at icbaps.rs@gmail.com for further clarification.
Thank you and stay safe and healthy.
=====================================================
LATEST ANNOUNCEMENT! – 7 FEBRUARY 2020
KEYNOTE SPEAKER 1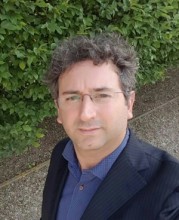 Dr. Marco Mugnaini
Assistant Professor, University of Siena
Distinguished Lecturer IEEE IMS
Marco Mugnaini got his Ph.D. in Reliability Availability and Logistics, University of Florence, Italy, 2003 and the Laurea Degree (110/110 cum Laude) in Electronics Engineering with major in Non Linear Automatic Controls, University of Florence, Italy, 1999.  Currently he is Assistant Professor at the University of Siena (Manager of the electronics training lab.), University of Siena, Italy. He has been appointed as faculty and Professor at the Electrical and Electronics Technology Dept. at the Higher Colleges of Technology Abu Dhabi, UAE in 2012 – 2013. From 2005 to 2012 he was Assistant Professor at the University of Siena (Manager of the electronics training lab.), University of Siena. He is Co-founder of the SENSIA SrL Company, Italy, 2008 www.sensia.it, Co-founder of the DESMOWEB SrL Company, Italy, 2009 www.desmoweb.com and was employed as Product Safety Engineer at General Electric (GE) Power System Oil and Gas Division with the responsibility of leading the design for safety of five production sites (AC Compressor, Gemini, Rotoflow, Thermodyn, PII), Florence, Italy, from 2003-2005. He also acted as Consultant for Borri Industrial Power Solutions S.p.A. 2002-2011, for Astrid Energy Enterprises S.p.A. 1999-2000 and for CETACE, Magnetek S.p.A. 1999-2000 in the areas of reliability for electronics and mechanics. He got  the Certification as Labview Associate Developer, Green Belt Certified, CAP (Change Acceleration Process). He is IEEE Senior Member. In 2003 Marco Mugnaini received the award for the best National Ph.D. thesis in the maintenance context from CNIM (National Italian Center for Maintenance). He is author and co-author of more than 90 papers in International peer reviewed Journal and conferences and of 5 national and international patents.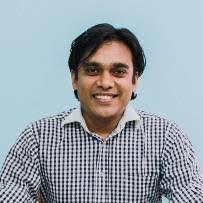 Professor Dr. Md. Atiqur Rahman Ahad 
Senior Member, IEEE
Professor, University of Dhaka
Specially Appointed Associate Professor, Osaka University
Editorial Board Member, Scientific Reports, Nature Publishing Group
Associate Editor, Human-Media Interaction, Frontiers
Editorial Board Member, Encyclopedia of Computer Graphics and Games, Springer
"Human Activity Recognition: Healthcare Perspectives & Others" 
Human activity Recognition (HAR) are explored in video-based computer vision domain and sensor-based ubiquitous research areas. Vision-based human action or activity recognition approaches are based on RGB video sequences, or depth maps, or from skeleton data – taken from normal video cameras or depth cameras. On the other hand, sensor-based activity recognition methods are basically based on the data collected from wearable sensors having accelerometer, gyroscope, or so on. There are numerous applications on HAR, however, the healthcare, elderly support, and related applications become very important arenas with huge social and financial impact. Due to the advent of various IoT sensors, it becomes more competitive as well as easier to explore different applications. The keynote will cover HAR approaches in both video-based and sensor-based domains, highlight healthcare perspectives and methods. The presentation will be based on the 3 books as follows:
Md Atiqur Rahman Ahad, Anindya Das Antar, Masud Ahmed, "IoT Sensor-Based Activity Recognition – Human Activity Recognition", Springer Nature Switzerland AG, 2019.
Md Atiqur Rahman Ahad, "Motion History Images for Action Recognition and Understanding", Springer, 2013.
Md Atiqur Rahman Ahad, "Computer Vision and Action Recognition: A Guide for Image Processing and Computer Vision Community for Action Understanding", available in Springer, 2011.
=====================================================
Please note that the submission deadline has been extended
NEW SUBMISSION DEADLINE : 11 DEC 2019
=====================================================
=====================================================
LATEST ANNOUNCEMENT!
For ICBAPS 2020, for every FIVE (5) paid registrations in the conference, ONE (1) complementary registration will be offered to the organizer and he/she will be appointed as an Invited Speaker
====================================================
ICBAPS
The 2020 3rd International Conference on BioSignal Analysis, Processing and Systems (ICBAPS 2020) will be held in Kuala Lumpur, Malaysia on 7-9th April 2020. The conference provides dialogue platforms amongst researchers and industrial practitioners in the various subsets topic of biosignal processing, analysis and systems.  In addition, there are many pre and post conference touring options in Kuala Lumpur such as the heritage sites, historical museums, tropical rainforests and animal sanctuaries. Our previous ICBAPS papers were successfully indexed in Scopus, ISI Web of Science and IEEE Xplore. Researchers and authors are invited to submit original high quality technical papers addressing innovative research in the broad field of biosignal processing, analysis and systems. Topics include but are not limited to:
Biomedical Signal Analysis and Applications
Cognitive Learning
Brain Computer Interface
BioSensors
Imaging System
Medical Image Processing
Bio-electromagnetic
Behavioral Signal Processing
Molecular, Cellular and Tissue Engineering
Biomaterial and Biomimetic
Neural and Rehabilitation Engineering
Bioinformatics
Biometrics
Biomechanics
Bioengineering
Advances in Biosignal
Deep Learning in Biomedical Applications
Biomedical for assistive technologies
Telemedicine and Telehealth or related topics.
Paper registration and submission via EDAS: Please visit https://edas.info/26554 
Double-blind reviews will be conducted by at least two independent reviewers. Authors of accepted paper will be notified by email.
All accepted papers will be published in Scopus Indexed Journal.
Conference Awards:
Outstanding research articles will be selected for :
BEST PAPER AWARD
BEST STUDENT PAPER AWARD