Doctor of Philosophy (Ph.D)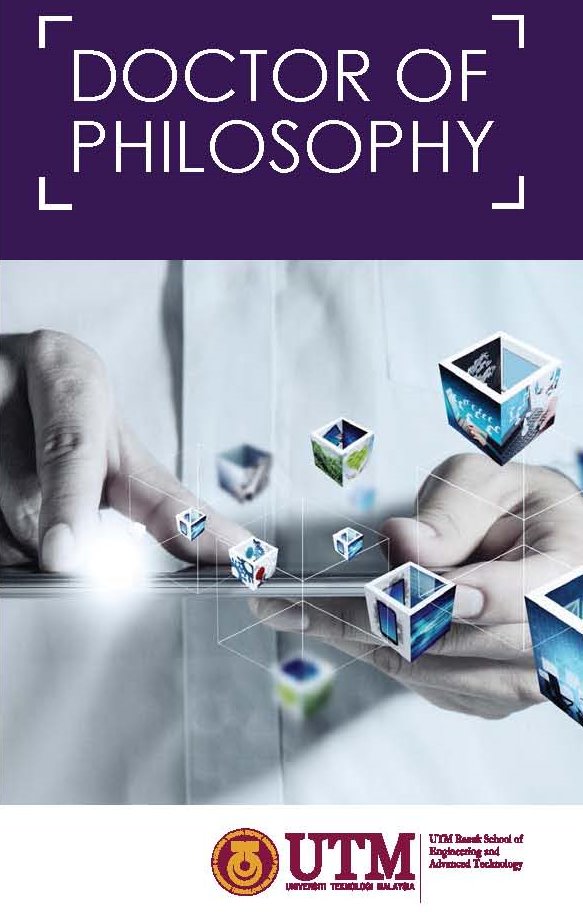 The Doctor of Philosophy (Ph.D) at UTM Razak School of Engineering and Advanced Technology was introduced to complement existing school-based research master's programme. This new Ph.D programme is a multi-disciplinary research award degree for those who already hold a master's degree (in any ­eld) and who would like to expand and upgrade their knowledge.
This programme produces human capital, which is not only intellectual and competent in modern and advanced technology but also versatile and capable of handling problems in real-life situations. Successful completion of the programme will prove that candidates has successfully completed a course of research training. The Ph.D thesis is be expected to make a major contribution to the discipline by way of new knowledge.
Mode of Study:
Duration of Study:
Full Time – 3 years ( maximum 6 years)

Part-Time – 4 years (maximum 8 years)