Master in Science, Technology & Innovation Policy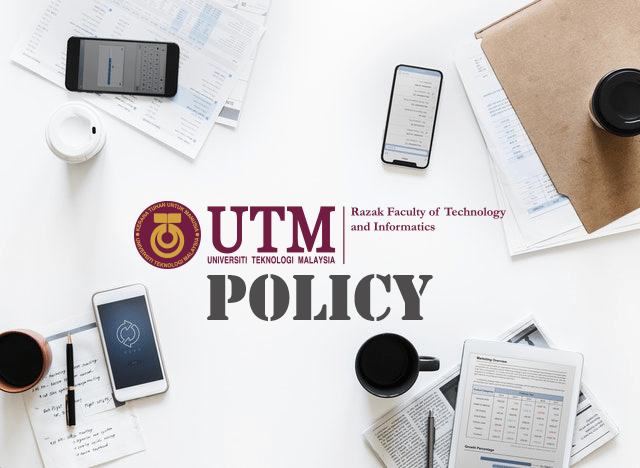 Master of Science, Technology and Innovation Policy) or in short, MSTIP, is a programme that offers a niche specialised policy programme that caters for the areas of science, technology and innovation as postgraduate studies. A total of 45 credits is required for graduation, comprising 11 taught modules of 3 credits each and a master project worth 9 credits. The duration of study is 1½ years for full-time.
SCIENCE, TECHNOLOGY AND INNOVATION POLICY REQUIREMENTS IN MALAYSIA
General policy studies are taught in many universities in Malaysia. Given the rapid development of technological advancements, policy must equally move at a faster rate. A try and error approach by policy generalist is not effective anymore. Academically qualified and well-trained policy makers will ensure a more effective and sustainable policy being developed. This will be beneficial for Malaysia in particular as well as other parts of the regions will equally understand what are the best ingredients to formulate policy relevant to science, technology and innovation. This programme aims to prepare the men power needs of Malaysia and other countries that need to have effective policy makers. It is for the first time in Malaysia that the study of policy relevant to science, technology and innovation is  designed and framed as a single postgraduate programme.
PROGRAM OBJECTIVES & OUTCOMES
PROGRAM OBJECTIVE
Strong observational, analytical, synthesizing skills within which they are able to consolidate STI issues  into scholarly policy research and writing.
Able to demonstrate effective communication skills and practice professional and societal responsibilities, whilst able to conceptualize and execute STI research independently from responsible ethical perspectives.
Demonstrate adaptability in different roles. Responsibilities, surrounding and communities, enabling them to contribute and lead in their organizations and society.
Able to manage the scholarship of STI policy studies to benefit humankind and aware of related potential entrepreneurial opportunities and higher-order thinking skills necessary to solve research problems through innovation and creativity, which also drive them to be life, long learners.
PROGRAM OUTCOMES
Ability to relate STI knowledge to interpret professional behavior appropriate to the process of policy implementation and formulation
Ability to formulate original policy, design and organize research scientifically to solve problems and evaluate current STI policy model
Ability to analyze a situation, rationalize and response effectively verbally and write in scholarly publications
Able to demonstrate professionalism ethically in research and explain ethics related to STI policy from the aspects of social
responsibilities
Able to analyse and apply current knowledge independently and manage information effectively to produce innovative research
Able to show managerial skills and recognise entrepreneurial opportunities in STI policies.
PROGRAM STRUCTURE
This program is offered on full-time basis and based on a 3-Semester Academic Year with several subjects being delivered and assessed in each semester. Assessment is based on final examination, presentation, case studies and project presentation conducted throughout the semester.
Core Courses (Compulsory)
MFFT 1013: Science, Technology & Innovation Policy Foundation
MFFT 1023: Science, technology & Innovation Policy and International Trade
MFFT 1033: Humanity, Ethics and Culture
MFFT 1043: Economics of Innovation
MFFT 1053: Science, Technology & Innovation Policy Development and Sustainability
MFFT 1063: Law and STI Policies
MFFT 1073: Government and Science, Technology & Innovation Policy
Elective Course (Choose four (4) only)
Green Technology
MFFT 2113: Energy for Sustainable Future
MFFT 2123: Biotechonology and Industrial Needs Policies
MFFT 2133: Nanotechnology & Society
MFFT 2143: Transport System and Policies
MFFT 2153: Land Use Planning
Digital Technology & Knowledge Society
MFFT 2213: Information Technology & Knowledge Management
MFFT 2223: IT for Organisational Transformation
MFFT 2233: Information Security Management
MFFT 2243: IT Planning and Management
MFFT 2253: Enterprise Information System
Managing STI Policy Implementation
MFFT 2313: Industrial Organizational Behaviour
MFFT 2323: Innovative Personality
MFFT 2333: Strategic Management
MFFT 2343: Institutions, Business and Policy
MFFT 2353: Change Management & Counseling
Entrepreneurship & Innovation
MFFT 2413: Entrepreneurship Policy
MFFT 2423: Intellectual Property Rights
MFFT 2433: Technology & Innovation Management
MFFT 2443: Policy Valuation
Master Project
MFFT 2009: STI Policy Internship
University General Courses
Compulsory
UHAP 6013: Seminar on Global Development, Economic and Social Issues
UHAZ 6123: Malaysian Society and Culture
ADMISSION
| | | |
| --- | --- | --- |
| Mode of Study | Local (RM) | International (RM) |
| Full time | 9,355 | 22,330 |
All tuition fee must be paid at the beginning of each semester
Total tuition fee for both programs are subject to normal duration
Any extra semester will be charge according to university charges
Personal bond is refundable after full settlement of the tuition fees.
All payments should be made to "Bendahari UTM" via bank draft and addressed directly to Perdana School of Science, Technology, and Innovation Policy (UTM Perdana), Universiti Teknologi Malaysia, Jalan Sultan Yahya Petra, 54100 Kuala Lumpur, MALAYSIA.
*Personal bond may vary to countries and refundable after full settlement of the tuition fee
** Reimbursable upon graduation
SCHOLARSHIP AND FINANCIAL AIDS
Student can obtain financial assistance from:
PTPTN: (http://www.ptptn.gov.my/web/guest/pinjaman)
MARA (web address: http://www.mara.gov.my/web/guest/biasiswa-/- pinjaman-pelajaran).
Student can also withdraw EPF savings. UTM will issue a support letter once the student has enrolled in the programme for the first semester.
ENTRY REQUIREMENT
i) Bachelor's degree in any field of study or a related discipline from Universiti Teknologi Malaysia or any other institutions of higher
learning recognized by the UTM Senate
OR
ii) Candidate with lower academic qualification, work experiences are required in related field.
HOW TO APPLY

Please visit http://admission.utm.my/apply-now/
AWARD REQUIREMENT
Award requirements: Students should:
• Pass all courses.
• Achieve a total of 45 credit hours with a minimum of cumulative 'B' grade or CGPA of 3.0