Doctor of Software Engineering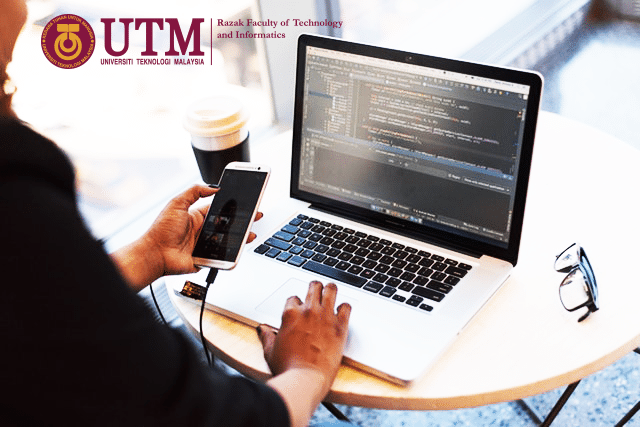 Doctor of Software Engineering (DSE) is aimed at developing individuals who are able to conduct research at doctoral level by tackling real-life software problems and implement innovative solutions in which significantly contribute to the business performance of their companies.
INTRODUCTION
Doctor of Software Engineering (DSE) is a mixed- mode doctoral program that embed the industrially-focused area into research with an
aim of solving real-life-work-based problems. It combines research in software engineering which incorporates training in business with
management skills into developing innovative solutions to technological products or processes.
The DSE graduates will have equivalent doctoral-level qualification with more industrially-based focused than the conventional Ph.D. Research which aimed in solving real problems related with software development are able to make decisions inclusive of technical knowledge, business management and opportunity and contribute to innovative solutions.
PROGRAM OBJECTIVES & OUTCOMES
At the end of the program students are able to:
Demonstrate a systematic comprehension and in-depth understanding of software engineering and mastery of skills and research methods related to the field of software engineering.
Critically analyse, evaluate and synthesis new and complex ideas.
Generate, design, implement, and adopt the integral part of the research process based on the software engineering theoretical framework.
Contribute to original research that broadens the boundary of knowledge through an in-depth thesis, which has been presented and defended according to international standards including writing in internationally refereed publications.
Communicate with peers, scholarly communities and society at large through the preparation, publication and presentation of technical material.
Promote technological, social and cultural progress in a knowledge-based society in both academic and professional contexts.
Demonstrate behavior that is consistent with codes of professional ethics, legal requirements and responsibility.
Manage research project.
PROGRAM STRUCTURE
The DSE programme consists of two components: taught-course modules and research project. The taught-course
components covering topics to enhance candidates' knowledge and skills in software engineering. While, the scope of research project on industry-focused applied-research project, guided by academic and industrial supervisors is aimed at solving real-life-workbased problems innovatively.
There are 7 modules that has to be completed by the candidate with a total of 22 credits. Candidates must achieve a minimum CPA of 3.00 for the taught course modules. While the research projects contribute of 75credits. This makes a total of 97 credits for the completion of the study. At the end of the study, the candidate must submit a dissertation and undertake an oral examination (viva-voce). The minimum period of study for candidates is 3 years (6 semesters)
and a maximum of 8 years (16 semesters).
List of Modules and Dissertation
CORE COURSES (COMPULSORY)
CREDIT
EANP 1013
SE Research Methodology
3
EANP 1023
SE Research Paradigm
3
EANP 1033
SE Research Topic Seminar & Discourse
3
EANP 1184
DSE Research Proposal
4
ELECTIVE COURSES (CHOOSE 2 : 6 CREDITS)
CREDIT
EANP 1153
Advanced Software Design
3
EANP 1613
Advanced Software Testing
3
EANP 1643
Real time System
3
EANP 1663
Advanced Software Modeling
3
EANP 1623
Advanced Software Process Improvement
3
EANP 1693
Empirical Software Engineering
3
EANP 1703
Software Development Reference Framework
3
UNIVERSITY GENERAL COURSES (CHOOSE 2 INCLUDING RESEARCH METHODOLOGY)
CREDIT
URSP 0013
Research Methodology
3
UICW 6023
Philosophy of Science and Civilization
3
UPPF 6033
Dynamics of Leadership
3
UHAZ 6123
Malaysian Society and Culture
3
ULAM 6323
Malay Language for Postgraduates
3
UCCM 1263
IT Project Management
3
ULAJ 6013
Japanese Language
3
URSP 6013
Environmental Ethics
3
URSP 6023
Information and Communication Technology Ethics and Society
3
UHAP 6013
Seminar on Global Development, Economy and Social Issues
3
UBSE 1123
Organizational Behavior and Development
3
TOTAL CREDIT FOR MODULES
24
DISSERTATION CODES

EANP 1180
Research DSE
EANP 1280
Research DSE
EANP 2180
Research DSE
EANP 2280
Research DSE
EANP 3180
Research DSE
TOTAL CREDIT FOR
75
OTHERS
RESEARCH PROJECT
The DSE research project must be based on an industry. An agreement should be obtained from the top management of the industry or the cooperating company regarding their support and commitment to the DSE research project.
SUPERVISION
The candidate will be supervised by an Academic Supervisor who is a full-time graduate faculty of UTM and a co-supervisor who holds
a senior management post in the industry. If necessary, more than one Academic Supervisor may be appointed for a candidate.
ASSESSMENT
All taught course modules are graded according to the UTM postgraduate Grading System. The candidate must maintain a minimum 3.00 CPA and a minimum grade of B- for each taught course module. The candidate must submit a progress report of their research via online and present their progress at faculty colloquium. This colloquium is compulsory and evaluation of progress report is dependent on the outcome of the colloquium.