UTM 97TH PROFESSORIAL INAUGURAL LECTURE SERIES BY PROFESSOR DR. C. SHREESHIVADASAN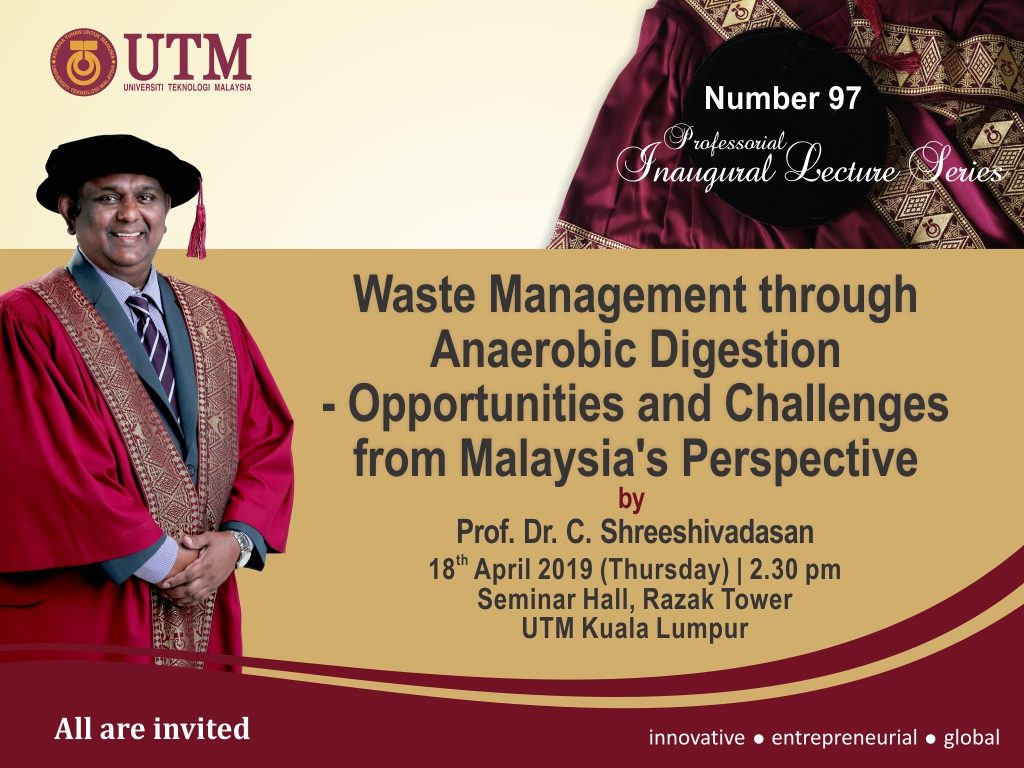 With our greatest pleasure, you are cordially invited to attend the 97th Professorial Inaugural Lecture Series that will be delivered by Professor Dr. C. Shreeshivadasan on the respective date and time as follows :-
Date

:

18th April 2019 (Thursday)

Time

:

2.30 pm

Venue

:

Seminar Hall,

Razak Tower

UTM Kuala Lumpur
We appreciate your cooperation in making this event educational and enlightening for the whole University's community. Your presence in this event would be much appreciated. 
Kindly confirm your attendance via this link :  Attendance Form
*Staff attendance will be recorded in UTMSmile for CPD points.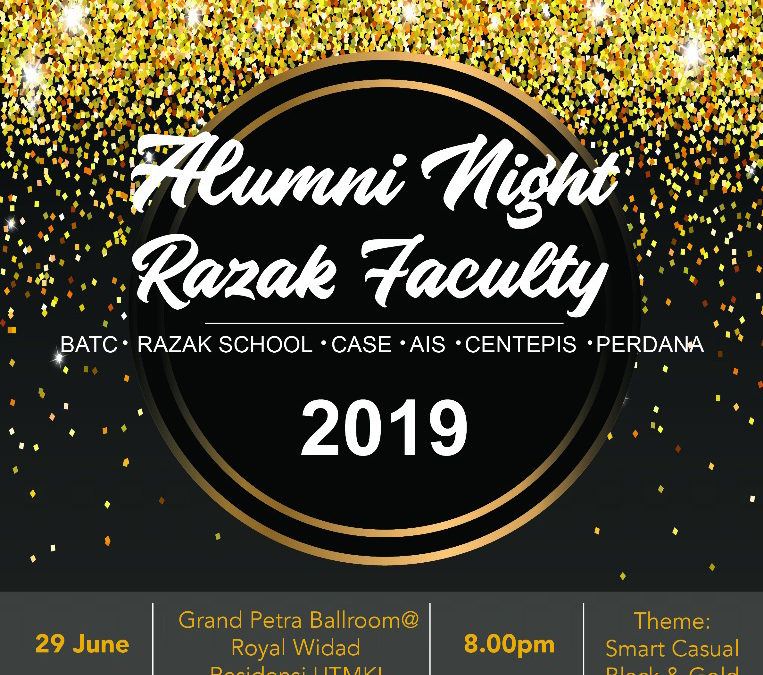 INVITATION TO MALAM ALUMNI FAKULTI RAZAK 2019 Assalamualaikum w.r.t. w.b.t. dan Salam Ukhuwah Y.Bhg. Datuk /Dato' /Prof. /Dr. /Saudara, Calling all UTM Razak Alumni (BATC - Razak School, CASE - Advance Informatic School and CENTEPIS - Perdana School) to join Malam...