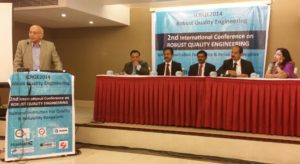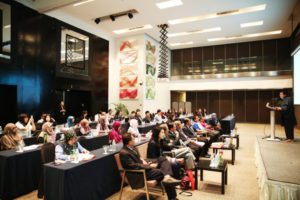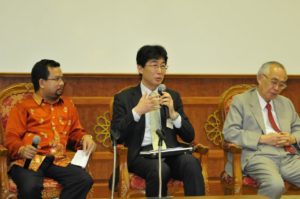 For the first time in Malaysia, Razak School of UTM in Engineering and Advanced Technology will be organizing a join conference between ICRQE and ICEBM in August 2018.
As for ICRQE, Razak School of UTM in Engineering and Advanced Technology is once more organizing the 4th International Conference on Robust Quality Engineering (ICRQE). ICRQE2018 is the Fourth conference on Robust Quality Engineering which was previously organised by the Reliance Energy Management Institute held at Mumbai, India on 19 Jan 2017 to 21 Jan 2017.
With the Graduate School of Business Administration (GSBA) of Meiji University, Tokyo, Japan as the co-organizer, Razak School of UTM in Engineering and Advanced Technology will once more organizing the Seventh International Conference on Engineering Business Management (ICEBM), which was previously held in Kuala Lumpur, Malaysia from 26 to 27 August 2017 last year.
Robust Quality Engineering is the main pillar of most of the present research, industry and commercial activities and plays a unique role in the activities of New Product /Process & Service Development. The conference is also expected to foster networking, collaboration and joint effort among the conference participants to advance the theory and practice as well as to identify major trends and latest development in  the field of Engineering, Businees and Management.
The joined ICRQE and ICEBM conference offers a real opportunity to bring together scientists of different disciplines, discuss new issues, tackle complex problems and find advanced solutions breeding new trends in Engineering as well as Business Management activities.
Submitted papers will subject to peer review by experts and carefully evaluated based on originality, significance, technical soundness, and clarity of exposition. Accepted papers will appear in the conference proceedings and selected papers will be scopus-indexed by reputed publishing houses.
This event is also co-organized by Meiji University (Japan), American Supplier Institute (USA), National Institution for Quality and Reliability Bangalore (India), Quality Engineering Society (Japan) and Institut Teknologi Sepuluh Nopember, Surabaya (Indonesia)……..more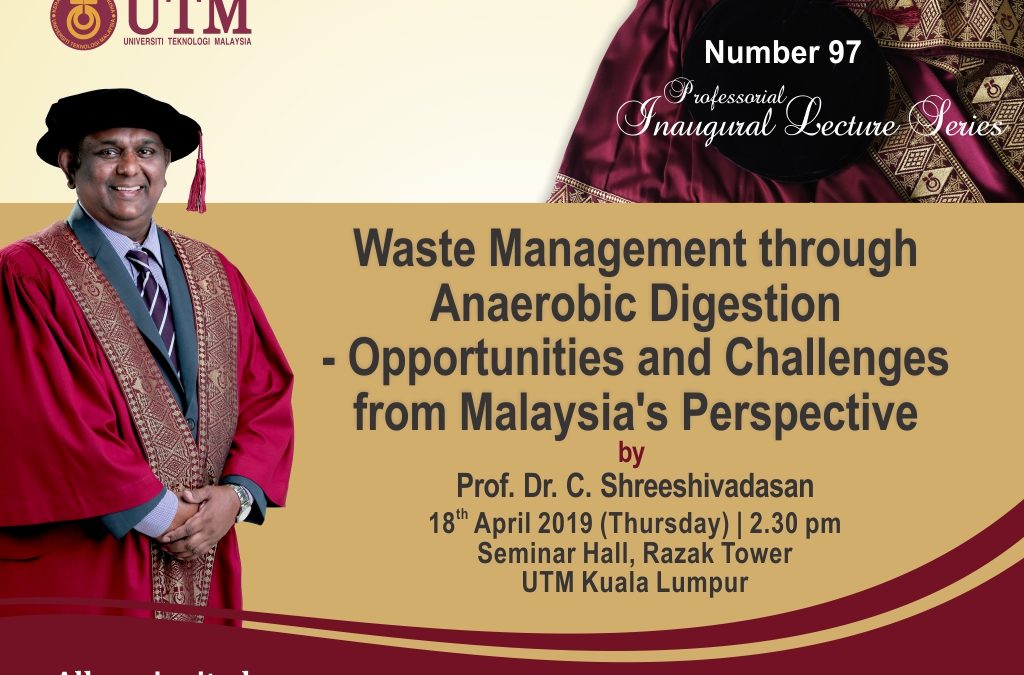 With our greatest pleasure, you are cordially invited to attend the 97th Professorial Inaugural Lecture Series that will be delivered by Professor Dr. C. Shreeshivadasan on the respective date and time as follows :- Date : 18th April 2019 (Thursday) Time : 2.30 pm...