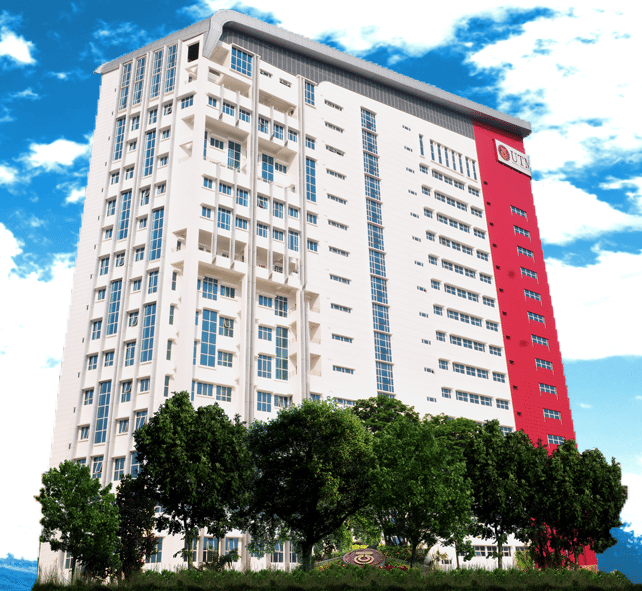 UTM Razak School of Engineering and Advanced Technology (UTM Razak School) was set up in May 2010 in line with the transformation of UTM Kuala Lumpur Campus. Formerly known as the Business and Advanced Technology Centre (BATC), it started out as a Centre of Excellence in 1992 under an initiative conceived from the then prime minister, Tun Dr. Mahathir Mohamed. Over the years it has developed strong linkages with more than twenty-five industries and organizations, both locally and internationally, engaging in executive programmes, short courses, professional discourses and innovative research. This industry-linked and industry-driven focus will subsequently be injected into its undergraduate and postgraduate programmes.
UTM Razak School runs both undergraduate and postgraduate programmes. At the undergraduate level, we have the Bachelor of Science in Industrial Design. This is an innovative programme with wide industrial applications. The postgraduate programmes are the Engineering Doctorate, Doctor of Philosophy, Master of Philosophy, Executive Masters of Occupational Safety and Health Management and Masters of Science (Engineering Business Management), Master of Science (Sustainable Urban Design), Master of Professional Science, Master of Science (Systems Engineering), and Master of Philosophy (Industrial Design).
UTM Razak School also offers and run Executive mode programmes at the diploma and postgraduate levels. These programmes are tailor-made for the industry and are run on modular basis, mostly during the weekends. Working executives are thus given a chance to improve their academic qualifications whilst benefitting from their working experience. UTM Razak School runs six (6) Executive Diploma Programmes with its industrial partners. Razak School is a forerunner in MQA's accredited executive programmes and has set its own benchmark and standard which is highly regarded by others in the same playing field.
As a new faculty, UTM Razak School aims to be the forerunner in both academic and research endeavours. Its solid team of academic staff comprising of more than 60% PhD holders from various disciplines are its strongest asset. Backed by its dedicated support staff, UTM Razak School will strive for excellence and distinction.